Netizen shares how her glass top stove just shattered into pieces.
She said that she's just thankful that her mother wasn't anywhere near the stove when it happened.
The manufacturer of the stove reached out to the netizen to apologize for the incident.
On September 23, Facebook user Mutya Javier shared a shocking and frightening incident she experienced because of her stove.
In her post, she said that her mother was just heating up water when the stove suddenly popped and shattered into pieces.
"Kanina habang nagiinit ng tubig si nanay bigla na lang pumutok ang kalan reason kung bakit nagkabasag basag ang glass top ng kalan. Mabuti na lang wala si nanay sa harap ng kalan. Thank God! Hindi namin alam kung bakit nagkaganon. Hindi naman daw umapoy ng malaki yung kalan, basta may narinig kami pumutok tapos yan na yung nakita namin," she wrote.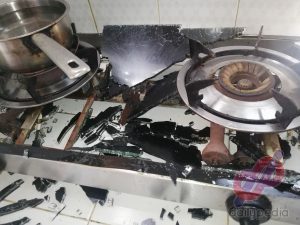 Mutya added that it may be the result of continuous usage due to it being fiesta season. They've also been using it for four years which makes it a bit easy to break compared to newer ones.
But why did it break in the first place? According to the website Creative Riches Limited, there can be several factors that can lead to the breakage of glass tops. One of which is temperature shock.
"Always put your pan on the cooktop before switching on the heat. Placing a heated pot on a cold glass surface produces a thermal shock that can make the surface to crack. Never put hot pans from the microwave or oven on the glass surface, even on hot plates or pot holders,"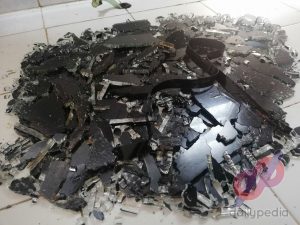 In a follow-up post, Mutya clarified that she did not post the incident to call out the manufacturer, which is Kyowa. She just shared it to serve as a warning to others. But regardless, Kyowa still reached out and took care of her situation.
"Nagreach out po sakin ang Kyowa representative through Messenger and talked to me about the incident. They felt sorry about what happened and made sure na gagawan nila ng action. They requested to retrieve the burner para maireport din nila sa glass top supplier. And in return, they offered to give me a brand new burner that i want. How great the company handles this kind of situation! Kudos to you guys!"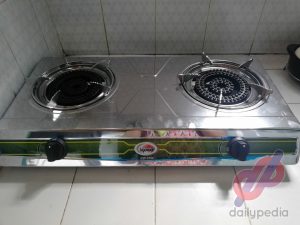 The representatives of Kyowa also gave her some tips on how to avoid the situation.
"Tip: dapat daw meron insulation na nakadikit sa ilalim ng glass, para in case na mabasag hindi dapat magtatalsikan ang mga bubog. In our case, wala kami nakita insulation sa ilalim ng glass kaya cguro nagexplode. So, better check your glass top para po iwas aksidente,
"Kyowa management will update me kng ano daw ang magiging result ng kanilang investigation."