Erwin T. Ciar listened to every detail about the couple's arguments.
Netizens find the story to be funny.
Erwin T. Ciar, an ABS-CBN associate, shared a funny story on Facebook that is going viral on social media.
His post has 223k likes and nearly 50k shares.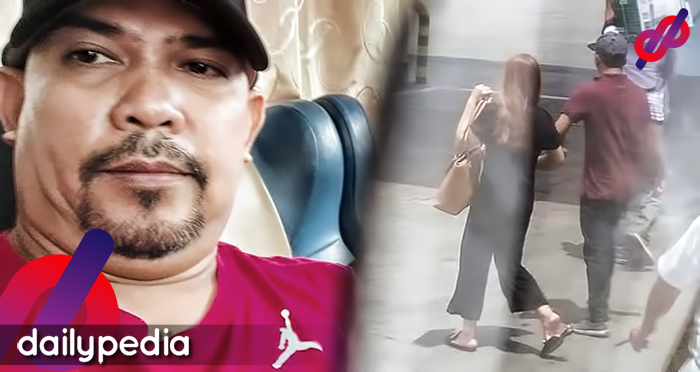 Erwin was on a bus on his way to Manila. Beside him was a couple arguing about how the man cheated on his girlfriend.
Erwin started off by saying that the couple kept on looking at him as they were arguing throughout the ride. Erwin said that he did not care, in a sarcastic way.
"Aba anong palagay nyo sakin tsismoso? Unang Una wala akong Pakialam sa pinag aawayan nyo. Anong pakialam KO senyong dalawa"
He then revealed that he was actually eavesdropping on the couple's argument. Apparently, the man was hitting up a girl named Maricel and his girlfriend found out all about it. Netizens were laughing when they knew Erwin was a "chismoso."
"Anong pakialam KO kung nag aaway kayo ng dahil ke maricel na ka chat mo at nahuli ka ng jowa mo na nag I miss you at nag I love you ka pa kung wala talaga kayong relasyon ni maricel na kaibigan mo lang kamo at ang me gusto eh yung kumpare mong si dennis na sabi mo eh Hindi ikaw pero panay naman ang 💖 mo sa mga post nya kahit walang kwenta."
The couple planned on confronting Maricel at Calamba.
"Anong pakialam KO kung mag kikita kayong 3 sa calamba at ng makausap nyo si maricel na tinatawagan ni ate girl at nag papaka kalma kahit galit na galit na at naiiyak na sayong lalake ka . wala rin akong paki kahit kaninang madaling araw pa kayo nag aawa ."
The couple then got off at Calamba and the rest is history.
"Buti na lang bumaba na sila sa turbina calamba para mag jeep at puntahan si maricel na type daw ni dennis at hindi daw kanya. Malapit daw sm calamba yung meeting place nila."
Erwin was just glad that he could finally get some sleep after a noisy ride.
"Makakatulog na rin ako sa byahe kakainis na nanahimik ako dito eh kung makatingin kayo
Hoy wala akong paki senyong 2 … Kahit halos hilahin ka na ng jowa mo pag baba nyo ng bus hammmmmm"
Erwin got so much into the argument that he actually wanted to know what happened next.
"Hindi daw tsismosa si kuya o?! Pero ang love war noong dalawa from beginning alam at bitin pa sa kanya! Dahil hindi na alam malalaman ang ending nang love war nila!😂😂😂 Peace kuya! Ingat po sa biyahe!😊
"kaninong jeep kaya sila sumakay?Paging po Manong driver ng jeep baka naman narinig mo ung pinag usapan ng mag jowa n sumakay kng anong nangyari para makwento mo din sa amin. Pra may next episode 😂 nabitin kasi tong si manong s mga narinig nya e 🤣🤣🤣
"Muntik na nya malaman lahat 🤣🤦‍♀️
"yung mga di inaasahang marinig 😂😂 tapos hinuhulaan natin kung anung susunod na kabanata 😂
"Nakakabitin naman… anu kaya ngyare sa pagkikita nila 3… may sampalan kaya, iyakan todamax, deny si kuya hanap dahilan… anu kaya 🤔🤔🤔"