Ivana Alawi calls out restaurant for alleged fly-infested order from store
The Kapamilya star is disgusted of the chicken BBQ served by Mang Inasal
Model and Kapamilya star Ivana Alawi went on Facebook to complain about how she was disgusted after buying a Mang Inasal meal.
"ATTENTION MANG INASAL PUREGOLD CALAMBA LAGUNA!!!. I never in my life lost my appetite the way I did today! I am so disgusted and disappointed with your chicken!"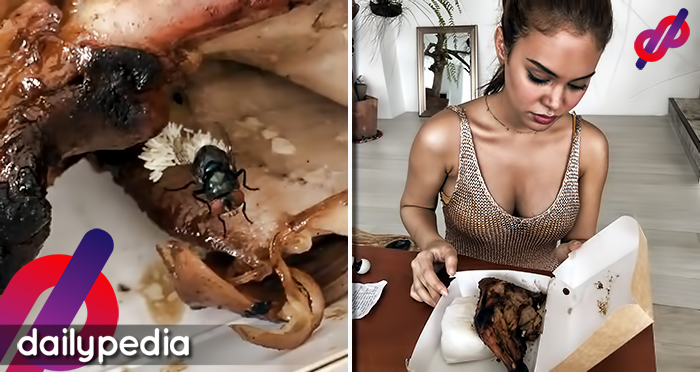 Alawi said that the chicken she ordered had fly eggs on them.
"My chicken was filled with FLY EGGS! There was even a fly laying eggs in the other chicken!"
She was surprised that the Mang Inasal branch was still operating given that it was not very clean. Alawi wants the branch to be investigated by proper authorities.
"Please investigate this branch because it's a health hazard. I don't want this to happen to anyone else! This was one of my favorite chickens to eat but after this incident, I cannot look at your chicken the same way again!"
Alawi says that she has videos of the whole thing but did not post them as they were too repulsive to be shown.
Alawi and her mom went and bought four Pm1 meals. Three of those orders had flies on them.
"It was sealed in the paper bag and I was the one who opened it to eat it, Until I saw the eggs which I thought was worms so I checked the other chickens and saw that it all had eggs! And even a fly inside one. I don't want anyone to get sick. I can't imagine what disease they can get from eating this."
Alawi tried complaining by calling their branch but got nothing.
"I tried contacting their hotline and waited for their response but they did not take any action. And the chicken looked old and cold when I opened it."
She hopes that more fast-food chains would be more careful with how they serve their meals.
"This serves as a reminder and warning to all the fast-food chains to please take care of the quality and safety of their food. I hope this will not happen again."
There are still no updates on the situation.