A woman pushed Priest Marcelo Rossi from the altar while preaching in Brazil
The famous priest was shoved off the stage in attack at a major Brazilian event
Celebrity priest Fr. Marcelo Rossi was attacked while performing a mass at PHN 2019 (Por Hoje Não), a major Brazilian youth conference sponsored by the Canção Nova Community. The PHN 2019 was held at Cachoeira Paulista, São Paulo in Brazil and was celebrated by at least 50 thousand people.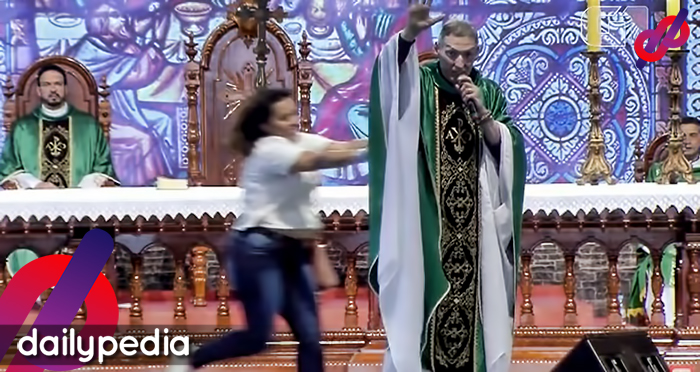 As Fr. Rossi closed the mass, a young woman ran to the altar and pushed him. The woman broke through security during the celebration in Song Nova and pushed the priest off the structure.
The famous priest appeared to have fallen several feet.
Despite the fall, the priest did not suffer any injuries and the woman was detained by the Military Police. Her companions informed the prime minister that she was suffering from mental disorders.
Fr. Rossi was able to continue the mass after his fall. He explained that "the devil hates him" and "thanked Mary for deliverance."