Keldrich Cardones waved at a woman on Facebook Messenger named Chesca but was ignored
When Chesca told him to stop bothering her since he already has a girlfriend, he became defensive and started insulting Chesca
Turns out there were a lot more victims of Keldrich "accidentally" waving at them on Facebook
Facebook Messenger has a feature called the "wave" where you can send a waving emoji to a person whom you are not connected to on the platform. It is a great tool because it can start friendships and relationships. It also makes interaction easier between two users.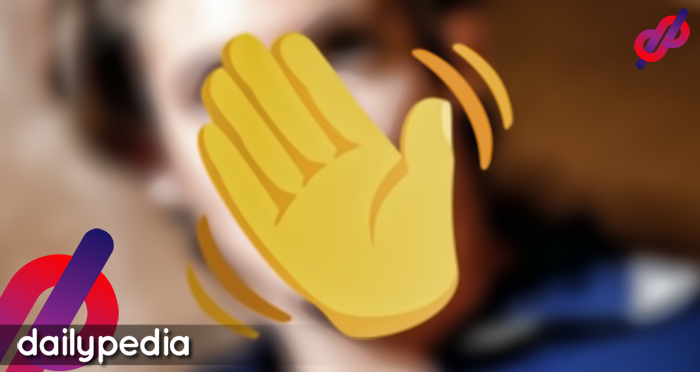 But this story is different. One wave created a heated interaction.
Chesca (@heychesgonz) did a thread on Twitter called, "In today's episode of men are trash."
In today's episode of men are trash 🤮 pic.twitter.com/WWmdpL03Hb

— Chesca (@heychesgonz) June 11, 2019
She posted multiple screenshots showing her conversation with a guy named Keldrich Cardones.
Cardones waved at Chesca back in April, but did not receive a reply. He then said, "Ay sorry". He still did not get a reply, so on June 11 he waved again, this time Chesca had something to say.
Chesca said, "Keldrich I heard na may girlfriend ka. Value your relationship."
Keldrich immediately went on the defensive and denied he had any such intention.
"Nyek napindot lang yan assuming," Kendrich said.
Chesca replied, "Hindi ako nagiging feeling. Kasi pangalawang beses napindot."
Keldrich then made up an excuse that his phone was not turned off in his pocket, seemingly to indicate it was an accident.
Chesca then asked why he was getting so defensive, to which Keldrich replied, "Assuming ka eh."
"Di lang ikaw na accident na ma wave ko. Wag kang assuming. Kaasar puta kala mo ganda," Keldrich ranted.
Chesca realized that the conversation was heating up so she tried to back off and even said she was sorry.
But Keldrich did not back down and had more to say.
"Accident lang na nawave feeling nya lalandiin ko sya puta. Ikaw nga tong malandi."
Chesca then posted photos of Keldrich also "accidentally" waving at her cousin.
A girl named Trisha replied to Chesca's thread and showed her a similar conversation between herself and Keldrich.
Chesca also revealed that Keldrich's older sister, Kristel, gave her a warning about bashing her little brother on social media.
Chesca apologized for the caption of the title, saying that she forgot not to generalize men.
But Chesca kept on revealing things about Keldrich, saying that one of her workmates was a victim of his sexual innuendos when they were out drinking.
Chesca's followers then posted screenshots of them messaging Keldrich and insulting him.
Nako girl ganyan talaga ugali nyan hahaha nakikitalo pa sa babae 😂 walang respeto eh 🙄

— trisha (@trishyymae) June 12, 2019
Inaya ko yan suntukan biglang bumait pag tapos nia sabihan girlfriend ko . Walang bayag yang kupal na yan ang lakas pumatol sa babae pero kapag inaya mo naman ng mano mano biglang umaatras -owa

— trisha (@trishyymae) June 12, 2019
ugh men are trash talaga 😫

— gj guillermo (@johninblues) June 11, 2019
https://twitter.com/jelogozosreyes/status/1138763636023803905
Masyado namang defensive hahahahahah mga galawan ng mga nabubuking e lol wala pang respeto kung magsalita.

— dearden (@abmanlangit) June 11, 2019
In today's episode of men are trash 🤮 pic.twitter.com/WWmdpL03Hb

— Chesca (@heychesgonz) June 11, 2019
The thread has over 35k likes.