The usual Wednesday release of local films is perceived to be 'weak' in drawing more audience to the cinemas.
The cinemas owners are forced to pull out those local films with poor ticket sales.
Diño's initiative to have a dialogue between Film Development Council of the Philippines (FDCP), produces, distributors, and theater owners–was for the common goal to support, nurture and uplift the local film industry.
Due to issues concerning of low audience for Philippine movies, the usual Wednesday opening day have been moved to a Friday opening day for local films in order to accommodate more possible moviegoers when most people are in the malls on weekends.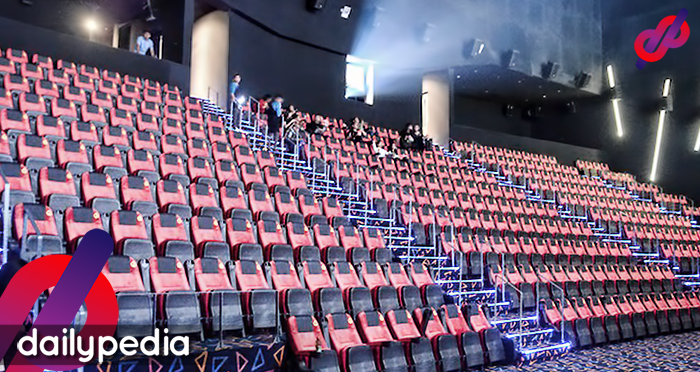 On March 13, a dialogue took place and was participated by Film Development Council of the Philippines (FDCP), produces, distributors, and theater owners to discuss matters regarding the exhibition of films in cinemas across the country; and resulted to a proposal to move the release or opening day of our local movies in cinemas from Wednesdays to Fridays.
FDCP chairperson Liza Diño said that the gathering identified a lot of the gaps in the current status quo and ways to address them that would be beneficial to the parties concerned.
The meeting was pushed after the filmmaker Erik Matti's "plea for help" on social media, which referred to the local film industry in "dire situation". Some experts and even movie supporters suggested the moving of opening days for local films from Wednesdays to Fridays.
The Wednesday opening days are perceived to be weak in drawing more audience to flock to theater houses. Due to poor sales, cinema owners are compelled to pull out these films without even reaching for a weekend run. The first-day last-day is always a common scenario for local films performing poorly at the box-office even on its first day of showing.
Diño also mentioned concerns that were tackled during the meeting, "We also talked about admission prices, guaranteed days in every film being booked, and a holdback period for films released in cinemas before it go to other platforms like VOD, etc."
But all the stuff discussed, the policy and guidelines are yet to be finalized, but are already moving forward, she added.
On her statement on Thursday, March 14,  the purpose to have a dialogue was not only to have an agreement to the proposed solution but also to finally have to listen to both parties' sentiments.
"More than reaching an agreement to the proposed solutions, my main takeaway from yesterday's dialogue is the willingness of both parties (finally) to sit, talk, listen and accept each other's sentiments calmly and in good faith.
https://www.instagram.com/p/BrqT4x1ASrg/?utm_source=ig_web_copy_link
"The goal is to understand and acknowledge the concerns of both and work towards having solutions. For so many years, nagkaroon ng divisiveness dahil kung saan-saang platform na nailalabas ang mga hinaing causing for parties to be vilified without any recourse to verify these concerns in proper venues and to the people concerned mismo para mapakinggan ang pinanggagalingan ng bawat isa."
The dialogue paved the way for concerned parties to agree one common goal which is to support, nurture and uplift the local film industry.