A student who loves playing online games aces the Medtech board exams
John Steward Alberto shared that playing games helped him cope with the stress and the pressure of studying
He was ecstatic to find out the news and thanked all those who have supported him in his endeavor
Nowadays, online games have been a medium of entertainment across all ages, a means to pass the time or relieve stress. And though some may say that this hobby can distract others in minding their everyday responsibilities, one Medical Technology student says otherwise.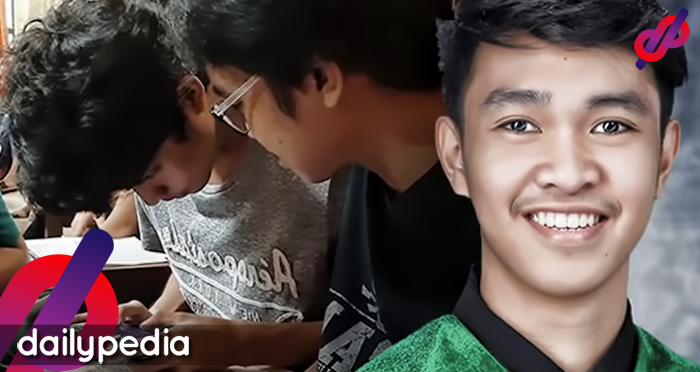 John Steward Buenavista Alberto, 21, who is an avid player of online and mobile games since his first year in high school, topped the March 2019 Medical Technologists Board Examination with a rating of 91.10%.
He shares the top spot with Zairah Monjardin of the Far Eastern University – Nicanor Reyes Medical Foundation who had the same score.
Alberto shared that playing games in between review sessions helped him cope with the stress and the pressure of studying.
Alberto told Rappler in an online interview: "[I was] playing PUBG (PlayerUnknown's Battlegrounds) po during the review. Parang naging stress reliever ko po siya after ng review."
He rewarded himself with "mobile game time" whenever he achieved his goal score during reviews or whenever he could no longer absorb new information while studying.
"Naging effective naman po siya sa akin kasi ayaw ko po i-pressure 'yung sarili ko," he said.
Back in his high school freshman days, he started playing DotA (Defense of the Ancients), a multiplayer online battle arena. He then developed an interest in mobile games after attending the College of Allied Health Sciences (CAHS) at the Cagayan State University – Andrews Campus.
According to Alberto, he was not an achiever during his elementary and secondary years, and among his siblings, he rather sees himself as the "happy-go-lucky student."
https://www.facebook.com/photo.php?fbid=1858828620830470&set=a.132421766804506&type=3&theater
"[I was] just a happy-go-lucky guy when I was in elementary and high school, even in my first two years in college. I [didn't] care about my standing in school," Alberto said.
"I was about to take up accountancy, but while I filled up the forms for the entrance exam, a vibe was pushing me to take up the medtech course instead," he disclosed in a mix of English and Filipino.
Come his 3rd year in college, his mindset changed and from then on he studied hard; even becoming a consistent dean's lister.
"My professors were already noticing me, so I strove even more up to the board exams," he said.
And then the fateful news came out last March 19, bearing his name on the first place among the examinees. He was the first to know of the good news and when he shared it to his family, he was crying and shouting while hugging his parents.
"I was like in Cloud 9 po tapos antagal nag sink in…It's the best thing na nangyari sa buhay ko," Alberto said.