Paolo Ballesteros has gained fame as one of the co-hosts in the longest-running daily noon time show, Eat Bulaga. His extraordinary talent in impersonating other people, famous celebrities most often, has made him more popular.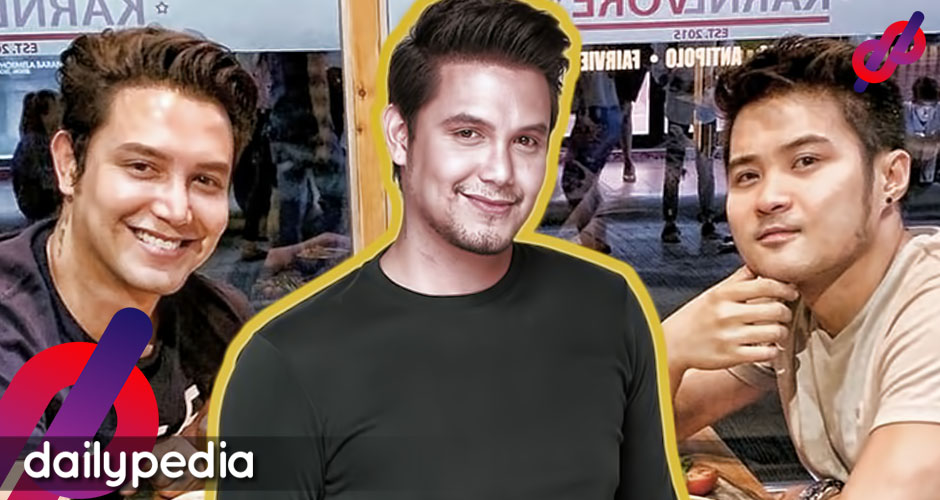 But much to most women's dismay, the good looking Paolo has confessed to being gay. Let us learn more about Paolo's quest for love.
Die Beautiful
This movie placed Paolo at the peak of his career. His talent in transforming looks through make-up was given emphasis in this film.
Die Beautiful brought out the artist in Paolo Ballesteros. Coming from a family of artists, it was not unusual for him to have art and class flowing in his veins.
Beautiful Dad
Yes, Paolo has a daughter who looks like a little angel. Though living overseas with her mother (who also happens to be Paolo's friend), Pao spends as much time as he can with his daughter.
https://www.instagram.com/p/BqvqtVunKtx/
They have a father-daughter thing which is unlike any other. Among their bonding time is dress-up and make-up. Pao's daughter is his number one critic when talking about his make-up when doing transformations.
Paolo And Love
Paolo has remained quiet over the years when it comes to his affairs of the heart. Although he is very vocal about his daughter, he is mum when talking about his love life.
https://www.instagram.com/p/Bp2AfByHdiP/
This time around, it is different. Pao has confessed that he is currently in a relationship with a non-showbiz guy named Kenneth Gabriel Concepcion.
When interviewed by Rey Pumaloy, Pao admitted that he has been in a relationship with Kenneth for two months now.
Pao also admitted of being in favor for legalizing same sex marriage in the country; though there are no wedding plans for him and Kenneth as of yet.
https://www.instagram.com/p/BsSlW-CHctc/
Rumors about their relationship started when Pao began posting their pictures on Instagram sometime in November 2018.
Pao said he decided to be vocal about their relationship because at age 36, he is not getting  any younger.
When asked what he liked most about Kenneth, he said that Kenneth is charming and is a good person who loves family life.