Francis Tolentino a BNY model? Brand dissociates from campaign billboard
Netizens are outraged over Tolentino's fake BNY billboard
BNY is denying association with the Francisco Tolentino billboard
Francis Tolentino is now on twitter's heating topic. On the 26th of January, a photo of his campaign billboard posing as a model for Bunny Jeans (BNY Jeans) on Metro Department Store supermarket, went viral on Twitter.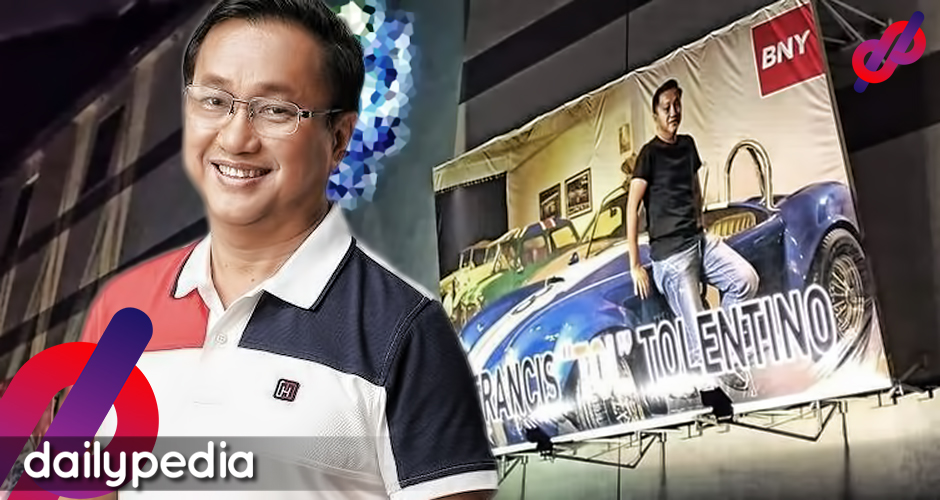 The trending twitter post, currently retweeted more that half a million times also caught another netizen who noticed such billboard in Dumaguete.
https://twitter.com/rryyyaaaannnn/status/1089377903618355201
Francis Tolentino was a former MMDA (Metropolitan Manila Development Authority) chairman, a former political advisor to President Rodrigo Roa Duterte, and who is currently running for the senatorial race on May 14, 2019.
Found this @leeplazastore Dumaguete. pic.twitter.com/CHmVhyh4fb

— Ej (@edjStark) January 27, 2019
Not new to scandals, he was previously bashed by netizens on his "Playgirl Scandal" back in 2015 where performers (all women) were mimicking sexual positions during a dance presentation.
BNY officially disassociated themselves with the campaign paraphernalia.
"No, he is not an ambassador nor a model of BNY. We are coordinating with the mall officers to have this taken down soon."
As a local clothing brand in the Philippines catered towards the youth, the fashion brand is endorsed by young actors like Barbie Forteza, Gab Lagman, Heaven Paralejo, Joshua Garcia, Markus Paterson, and Ryle Santiago. It is, therefore, quite odd to find an ageing former government official rocking the BNY logo on a billboard.
You may write in the comments box below on what your thoughts are regarding Francis Tolentino's moves for his ongoing campaign. Give us a like and share if you find this interesting.