A man was arrested outside the GMA Network after throwing a petrol bomb.
He was said to have insisted on entering the network to file a complaint as people were looking for him. 
A man, Lawrence Ebio, was arrested after causing a scene and setting off a motolov with gasoline outside the GMA Network station in Quezon City on Tuesday, December 25.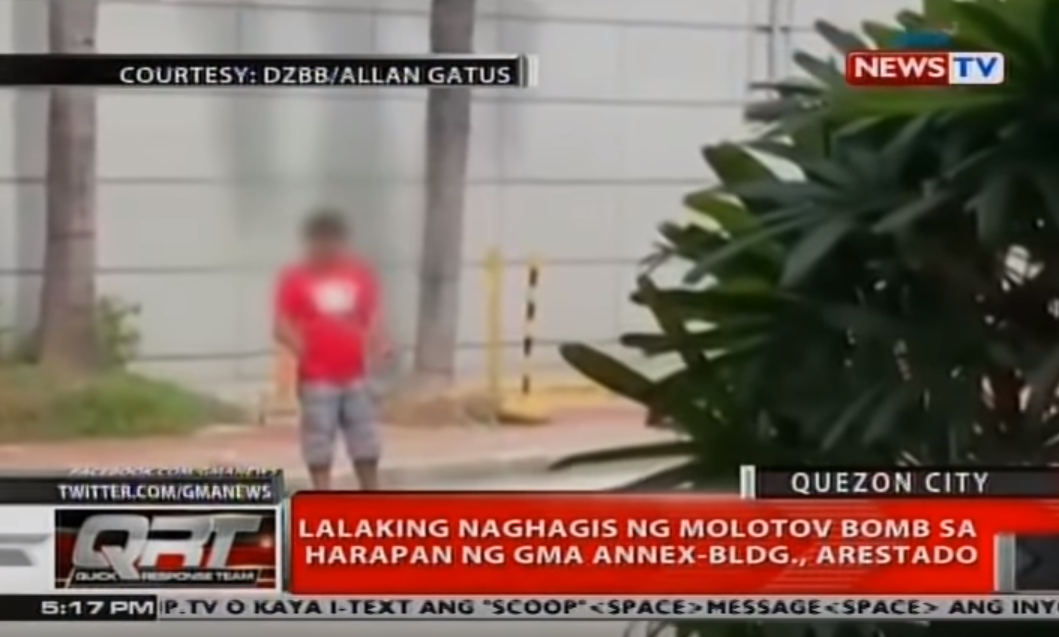 According to the initial investigation of the Quezon City Police District, the 38-year-old citizen insisted on entering the network's compound to file a complaint about illegal drugs.
"He was claiming that people involved in drugs were looking for him."
When the security personnel didn't allow him to do so, he flew into a rage and threw the motolov.
The motolov's explosion didn't do any damage, however, it caused a bit of panic and fear from the people in the area. When arrested, three more petrol bombs and a lighter was confiscated from the man.
According to the guard, it was not the first time that the man made a scene as last month, he also caused fear after he arrived while holding a knife.
The police are further investigating the incident. Ebio is facing charges of alarm and scandal and illegal possession of explosives.