Foreigner got into an argument after being apprehended for hitting a motorcycle.
It was said that the Turkish national did possess a driver's license.
A Turkish national just went viral after getting involved in an heated argument with a local traffic enforcer in Makati City.
According to the Makati Public Safety Department enforcer named Michael Orcino, he was doing his job, controlling the traffic in Buendia when a motorcycle got hit by a car of a foreigner named Ibrahim Yuksel.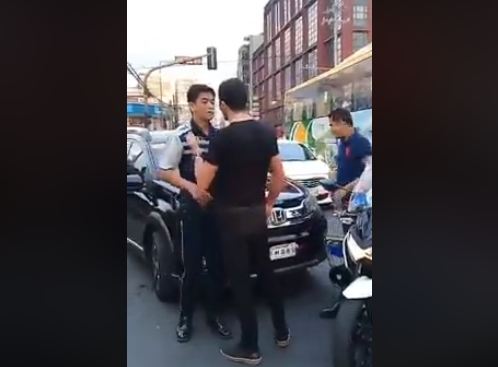 For Yuksel not to escape, the enforcer used his motorcycle to block the driveway.
This made the Turkish national got off his car and angrily pushed Orcino who later removed his motorcycle from the front of the vehicle.
According to a witness, the driver refused to accept the issued ticket and continued to drive away.
"Magre-red light na, deretso pa rin 'yung kotse… Ayaw magpa-ticket eh."
In their incident report, the Makati City police indicated that the Turkish national had no driver's license with him.
Felix Pancha, the Filipino who was with Yuksel, said to have tried making him escape and said that the driver got annoyed because of the language barrier.
The Turkish national was charged with assault and is currently detained in Makati Police Station.