Netizens expressed their thoughts on the rumors that GMA Network will have a live action remake of the legendary anime series, Voltes V.
They stated different reasons as to why they don't want another version of Voltes V.
Anime television series Voltes V is currently rumored to have a live action remake on GMA Network where the original anime was aired locally by the network in 1978.
The series, which was formerly known as Chouednji (Super Electromagnetic) Machine Voltes Five and was created by Saburo Yatsude. According to reports, Ruru Madrid will star as the lead role Ken'ichi Go, who is the Voltes V team leader or as Steve (English name).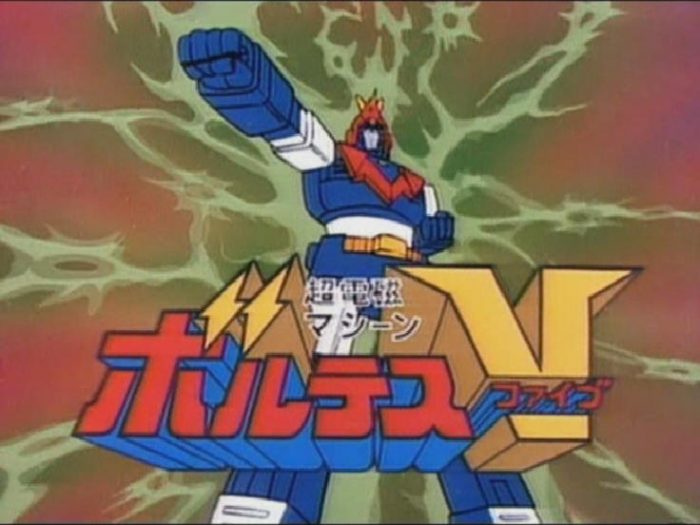 Netizens reacted to the rumors. Edu Karlo Gagarin said that if the graphics are better than Victor Magtanggol's and the CG artists are not underpaied, he will definitely stop watching FPJ's Ang Probinsyano for Voltes V.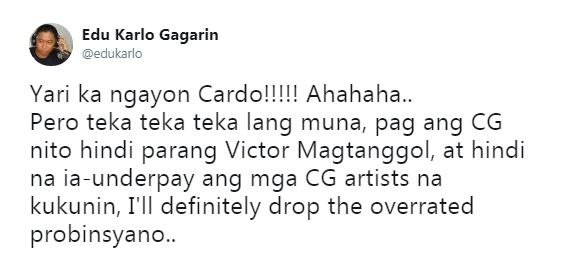 Yari ka ngayon Cardo!!!!! Ahahaha.. Pero teka teka teka lang muna, pag ang CG nito hindi parang Victor Magtanggol, at hindi na ia-underpay ang mga CG artists na kukunin, I'll definitely drop the overrated probinsyano..
A certain Jaypee said that the old version's effects may be better than what GMA can provide.

Hahaha.wag na! Bka mas maganda pa ung effects ng original na voltes v kesa sa GMA; !
Other Netizens also mentioned their dissatisfaction regarding the network's graphics.

Putah kung tig 3k pesos na halaga ng graphics ang gagamitin nyo plsssss gma WAG NA!!!… parang awa nyo na sa mga mata ng pilipino.
A Facebook user then expressed his stand against anything romantic in the storyline of Voltes V which another one agreed with.

Huwag lang kayong magkamaling lagyan ng love story iyan at singitan ng kalandian, ile-laser sword ko ang himpilan ninyo. O baka mas type ninyo ang electromagnetic top…

tap na lang sa sikat wala na kasi maisip bago..
tos lalagyan pa love story
di lang isa madami pa para iintroduce as love team pweh!
Another Netizen commented a possible plot of GMA's Voltes V.

ganito ang plot story na gagawin ng GMA pag tinuloy nila to…

magiging mag-asawa si Steve Armstrong ska si Jamie… tapos lalandiin ni Jamie si Big Bert… kasi Big daw eh… 😁😁😂😂😂

tapos ang Climax nito… mafa-fall si Steve kay Mark… si Little John? kikidnapin sya ng 4 na Sangre… bsta yun.
Speaking of cross-overs…

Gawin nio na lng amg Daimos. Atleast dun pde nio maipasok ang Mulawin

Meynard De Jesus Rodriguez claimed that the millennials will not appreciate the new Voltes V if ever it happens as the generation is too busy with their social media accounts.

Let it go. Only GenX like me will appreciate this but not millennials. GenX have moved on, Nobody will watch this. Everybody's busy with their fb, insta

On the other hand, this girl suggested Jake Vargas as the male lead.

Please! Not RURU! Jake Vargas is the only guy who can fit to Steve Armstrong! and besides they are look a like..

Some expressed their opinions through memes.

Suzette Encabo suggested that GMA Network should study the historical reason why it was banned in the country in the first place.

Review first from the past why it was banned in the Philippines. Don't underestimate the power of visual things that affect the young viewers.

She was referring to the order of the President Ferdinand Marcos banned the airing of the last four episodes of Voltes V due to alleged excessive violence. But according to the trivia page on the Anime News Network, "Many Filipinos believe Marcos was afraid that 'Voltes V's storyline involving an aristocratic empire and its oppressed masses reflected his dictatorship in the country."

Voltes V re-aired on the channel in 1990.