A netizen called out Alex Gonzaga when she put up a sarcastic disclaimer in her video after an issue with a joke she made in a previous one.
Alex explained that the disclaimer was not meant to offend anyone.
Alex Gonzaga was under fire for the recent addition of her disclaimer at the start of her vlog.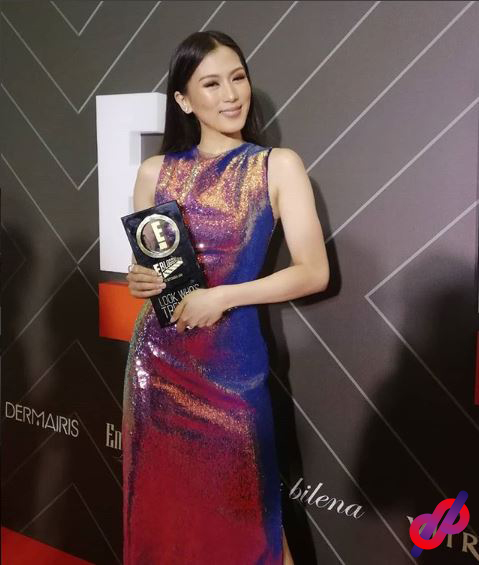 The controversy started when the YouTuber and television personality was called out for her "insensitive joke" wherein she asked a group of people who were hanging out at Cubao Expo to undergo drug tests with her.
Jericho Reyel Rimbol said that it was not funny as one of the government's current projects involves those tagged as drug users.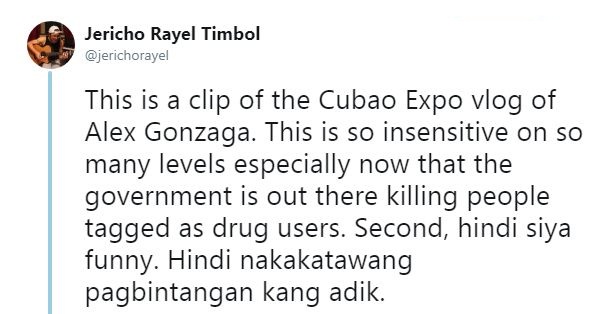 This is a clip of the Cubao Expo vlog of Alex Gonzaga. This is so insensitive on so many levels especially now that the government is out there killing people tagged as drug users. Second, hindi siya funny. Hindi nakakatawang pagbintangan kang adik.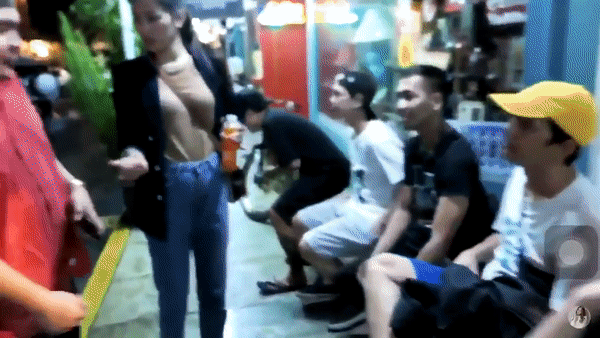 Alex proceeded to apologize.

Hi to d non-netizens. Im sorry. I'll be better next time!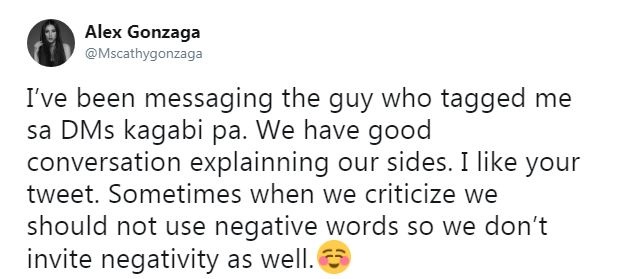 I've been messaging the guy who tagged me sa DMs kagabi pa. We have good conversation explainning our sides. I like your tweet. Sometimes when we criticize we should not use negative words so we don't invite negativity as well.☺️
But in her recent content, she showed a disclaimer saying that it's for entertainment purposes only and if someone is offended, that person should watch another video.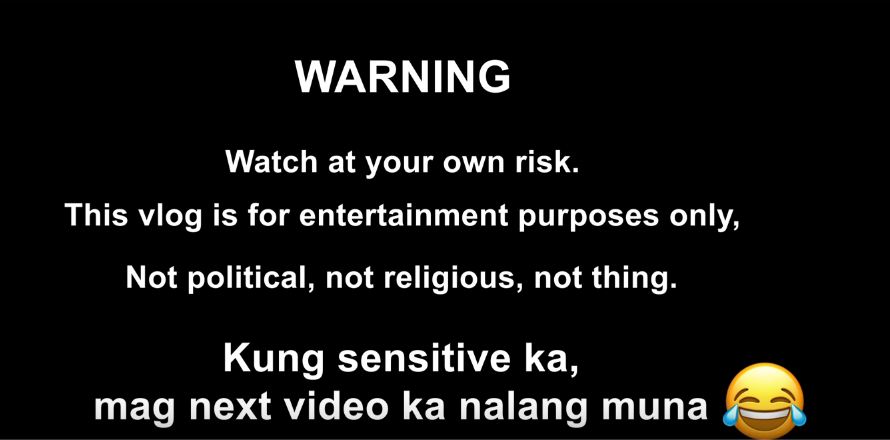 WARNING 

Watch at your own risk.

This vlog is for entertainment purposes only, Not Political, not religious, not thing.

Kung sensitive ka, mag next video ka nalang muna.
This made people question the sincerity of her previous apology.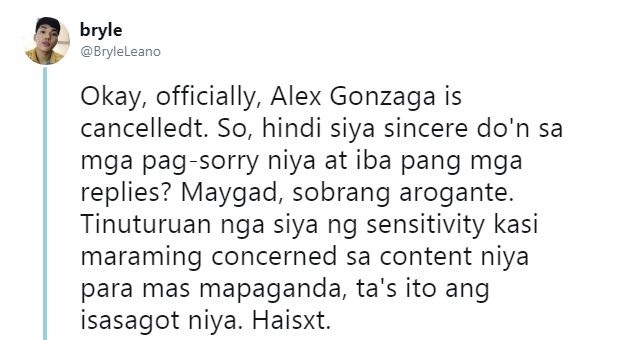 Okay, officially, Alex Gonzaga is cancelledt. So, hindi siya sincere do'n sa mga pag-sorry niya at iba pang mga replies? Maygad, sobrang arogante. Tinuturuan nga siya ng sensitivity kasi maraming concerned sa content niya para mas mapaganda, ta's ito ang isasagot niya. Haisxt.
Another netizen urged Alex to be humble and "accept that politics, cultural sensitivity, and social awareness are interconnected even with entertainment."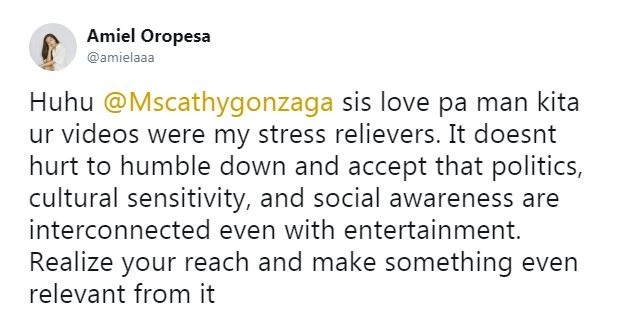 Huhu @Mscathygonzaga sis love pa man kita ur videos were my stress relievers. It doesnt hurt to humble down and accept that politics, cultural sensitivity, and social awareness are interconnected even with entertainment. Realize your reach and make something even relevant from it
In her response, Alex wrote that it was made not to offend anyone and made sure that the video has a "wholesome" sense of humor.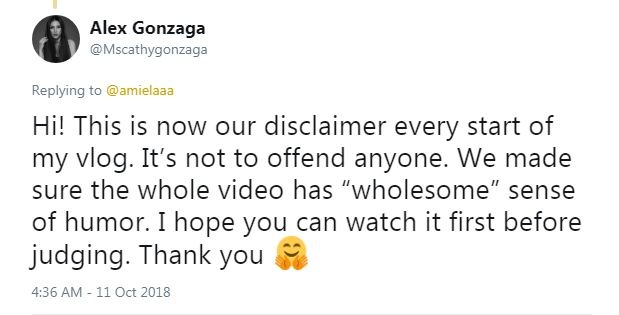 Hi! This is now our disclaimer every start of my vlog. It's not to offend anyone. We made sure the whole video has "wholesome" sense of humor. I hope you can watch it first before judging. Thank you 🤗