Pacsafe remains the #1 trusted brand for travelers who want to go on adventures with secured gear.
Pacsafe revealed the technology behind their anti-theft bags.
The company also launched the Travelsafe and Vibe backpack made with Econyl®.
Since 1998, Pacsafe has delivered anti-theft carry solutions and has helped people around the world enjoy life's adventures knowing their gear is safe, especially when travelling. With this commitment in mind, after two decades, Pacsafe has garnered multiple industry accolades for their innovative, consumer-focused design.
In celebration of its 20th year, Pacsafe released 18 new styles for its Fall/Winter 2018 collection in an event held at the Mega Fashion Hall, SM Megamall. From backpacks to messenger bags and portable safes–each new style is testament to how far the brand has come.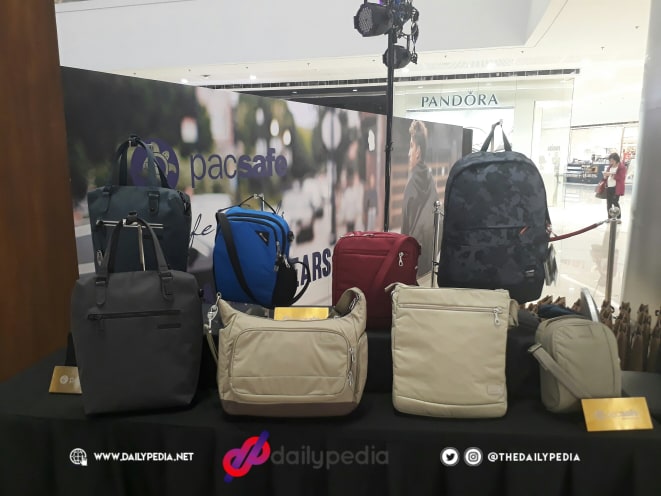 In line with the release of the newest styles for the season, the company also launched a Travelsafe and Vibe backpack made with Econyl® – a yarn made from regenerated nylon waste including fishing nets, which means less rubbish in our oceans. This reflects Pacsafe's goal ever since to protect sea creatures. In fact, they chose a turtle for the Pacsafe® logo as a tribute to the sea creatures who navigate the world with their protective homes on their backs.
One of the highlights from the Fall/Winter 2018 collection is the Citysafe CX collection now in Blue Orchid – made for every style-forward city dweller, with seven different styles in an irresistible blue and gray floral print.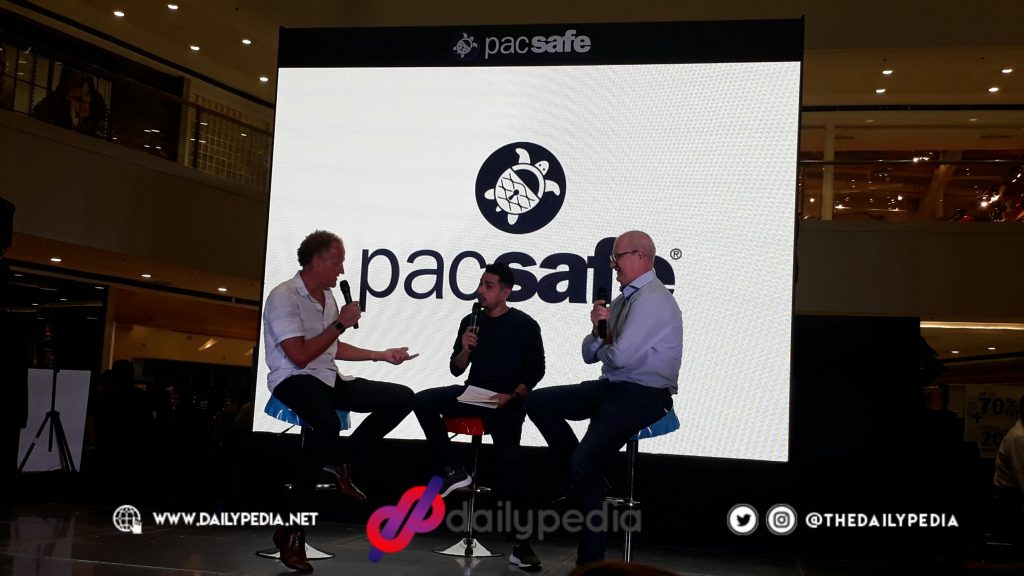 Another highlight is the Stylesafe collection—stylish travel essentials for professionals, travelers and professional travelers alike—now available in a refreshing Kombu Green colorway.
The patented anti-theft Pacsafe Technology™ is at the heart of it all: smart closures, easy and secure locking systems, RFID blocking material — protecting your bag, belongings and identity.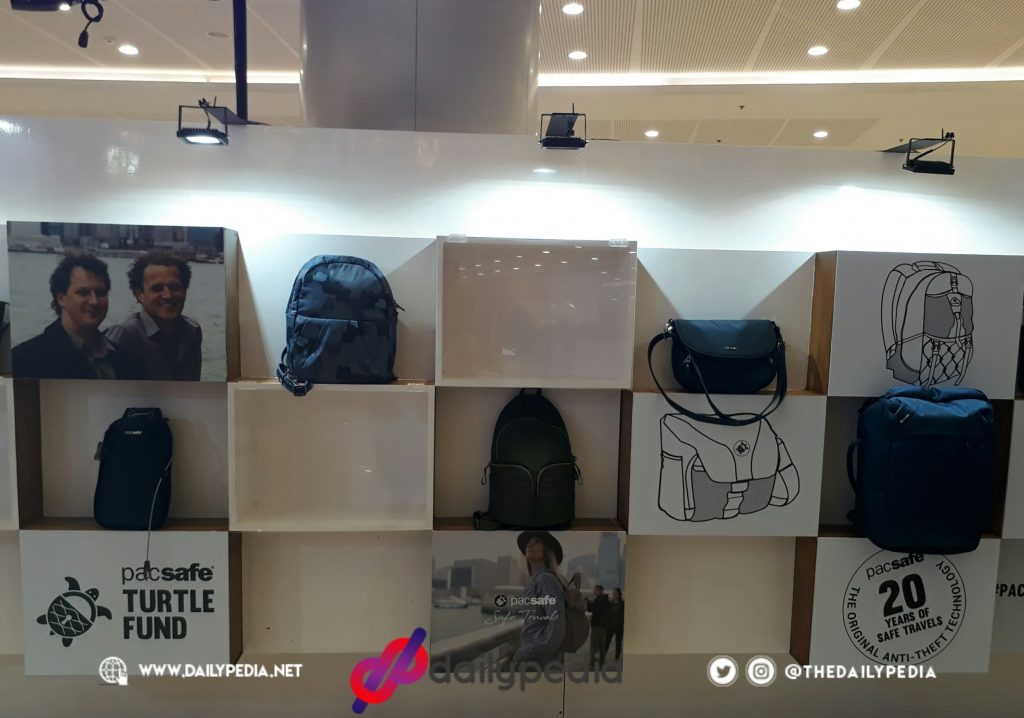 Magnus McGlashan, Pacsafe co-founder, looks forward to the brand's next 20 years as the world's leading maker of safe travel gear. "Fueled by the spirit of constant innovation, we have steadily built a team dedicated to inventing ground-breaking carry solutions that keep people's gear safe when they are on the go. We won awards for our technology, gathered more than 40 patents, and most importantly solved a whole range of security issues," said Magnus McGlashan, co-founder of Pacsafe®. "Whether it's bags that work as portable safes, backpacks that are easy to lock yet hard to break into, or wallets that help prevent RFID scan scams, it's all designed to keep your mind at ease when out in the world, so you can do more, see more, and be more."
And following the lead of the global Pacsafe brand, local distributor United Limsun aims to further bring Pacsafe products closer to its Filipino audience. Dustin Lim, CEO of United Limsun International Trading Corporation shares: "For the past decade, Pacsafe has been well received by Filipinos. We have also acquired a good number of loyal followers. Our next goal is to make the brand omnipresent in all malls and strengthen our online presence, making the brand more accessible to our customers. At present, we are in 173 doors:  7 Pacsafe stores, 33 major department stores, and 133 multi-brand chains. 14 of these multi-brand chains is URBANIZE—a local brain child of United Limsun International Trading Corporation."
With 20 years of innovation and millions of miles covered, Pacsafe remains to be the number 1 trusted brand for travelers who want to embrace life's adventures knowing their gear is secure.
As a gift, Pacsafe gives up to 70% off + an extra 20% off on all items, from September 6-9 at the SM Megamall Mega Fashion Hall. Items range from messenger bags, sling bags, backpacks to wallets.