Teacher shared an App that helped her to check her students' exams faster and easier.
ZipGrade is an App that can check (in minutes) tests with multiple choices.
Teachers have so much task that they barely have time to breathe. A Facebook user named Shella May Galarido Lamoste-Dandan shared an App she found that may help the teachers lessen their workload.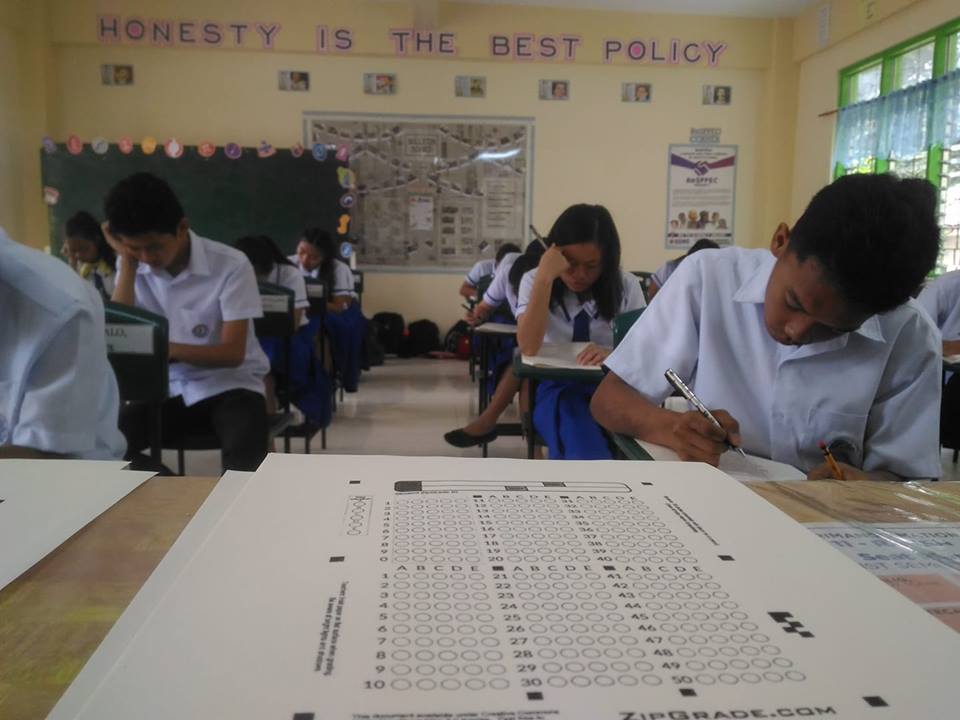 The App is called #ZipGrade.

Teachers consume most of their time checking test papers. But, worry no more, here's one app that will make checking faster.
One scan and all is done.

Thanks Mam Jodie Bay sa pgshare ani na discovery.

#ZipGrade
In the video she uploaded, the application called ZipGrade aided her to grade her students' tests by just capturing their answers and the app will tell you their test scores.
Video Courtesy of Shella May Galarido Lamoste-Dandan
According to ZipGrade's website, it is created by John Viebach and he got the idea because of his wife.
"John's wife was teaching an SAT prep class in the evenings in a borrowed classroom. Without access to an OMR machine, she was grading bubble-in answer sheets by hand at the end of every class. A few years previous, John had been experimenting with computer vision grading as part of his volunteer work with a state high school mathlete contest. With smartphone capabilities improving and a very obvious need, John set to work to create a cost effective grading app for the iPhone."
The App will be a huge help for teachers and instructors, however, ZipGrade can only check multiple-choice tests.
Dandan's Facebook post have reached more than 4.6 thousand shares and earned various reactions from Netizens.

KAYA PALA HAAHAHAHHAHAHA LAMNA 😂KAYA PALA ITO NA PINAGAMIT NI MAAM SA AMIN DAHIL MAY GANTO😂ANG LUPET TALAGA NG MATH …😍😍😍 ang galeng di talaga ako maka-get over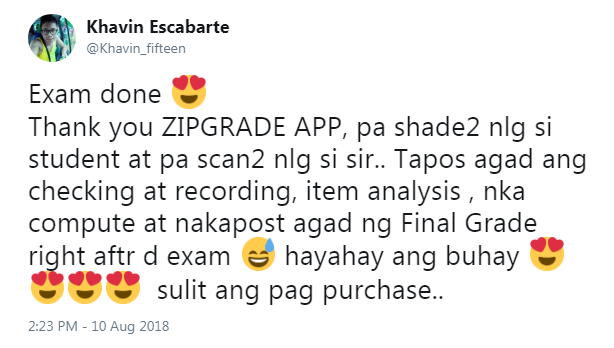 Exam done 😍
Thank you ZIPGRADE APP, pa shade2 nlg si student at pa scan2 nlg si sir.. Tapos agad ang checking at recording, item analysis , nka compute at nakapost agad ng Final Grade right aftr d exam 😅 hayahay ang buhay 😍😍😍😍 sulit ang pag purchase..

hi, dear teachers! worry no more. hahahaha!