GMA News TV Quick Response team has new anchor in the person of Emil Sumangil.
The Network's senior TV reporter has been in the industry for 17 years and has received various recognitions for his work.
News TV Quick Response Team (QRT) has a new anchor.
In April 2018, QRT's former anchor, Jiggy Manicad, announced his departure from the program as he will run for a public office as a senatorial candidate on the 2019 elections under the Partido Demokratiko Pilipino–Lakas ng Bayan (PDP-Laban).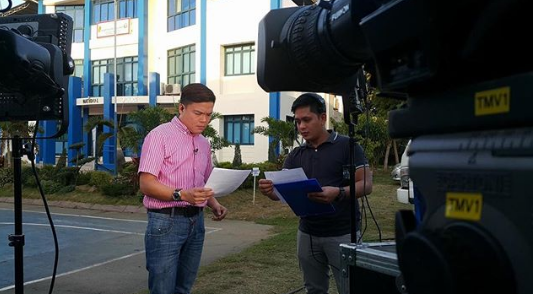 Replacing him will be GMA News senior TV reporter Emil Sumangil. He has been in the broadcast industry for 17 years and is one of the network's most senior reporters.
According to GMA Nertwork, "Sumangil is veteran of the police beat covering exclusive after exclusive of the biggest headlines of the day. From the perennial problem of congestion and drugs in our penal facilities to countless anti-crime operations, to the recent sieges of Zamboanga and Marawi, Sumangil has been at the forefront many times–giving viewers an up-close look by immersing in the conflict and plight of the personalities and regular people he covers."
The new anchor expressed his hopes on delivering more quality stories. "We hope to give our viewers more quality stories produced through the efforts of the people in front and behind the camera," 
Sumangil has received various awards and recognition for his work including University of the Philippines Los Baños Gandingan Awards 2018 Best Field Reporter, Outstanding TV News Reporter by the Volunteers Against Crime and Corruption and the Gawad Justice Felix Angelo Award by the Philippine College of Criminology Alumni Association, Inc.