Daphne Oseña-Paez encouraged everyone to help sign a petition aiming to increased the age of statutory rape in the country.
It is stated in the Anti-Rape Law of 1997 that rape is committed when "when the offended party is under twelve (12) years of age".
Lifestyle TV host and entrepreneur Daphne Oseña-Paez showed her support to UNICEF Philippines' petition to increase the age in determining statutory rape in the Philippines. The current age of sexual consent in the country is currently 12 years-old, which is the lowest in all of the ASEAN countries.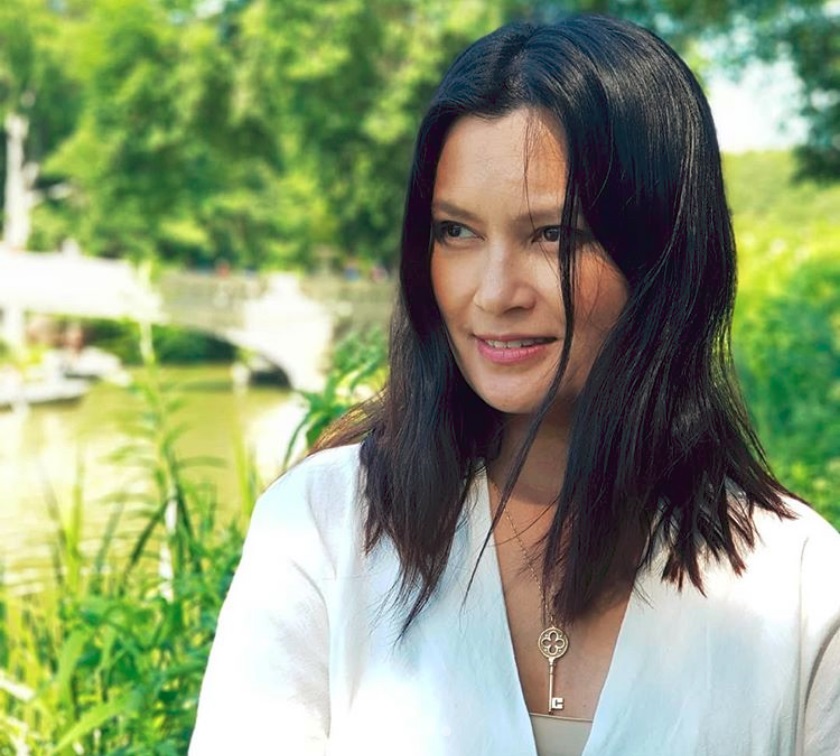 The petition is calling out on the House of Representatives to amend the law.
Paez expressed that it is something that she has been wanting to address ever since she became a parent and a UNICEF Special Advocate.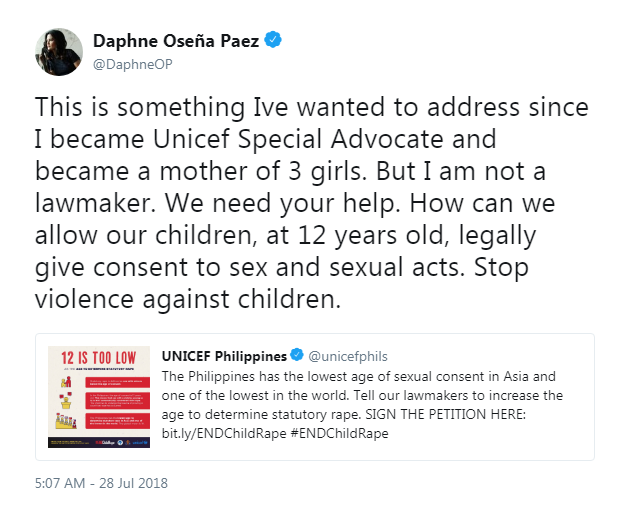 This is something Ive wanted to address since I became Unicef Special Advocate and became a mother of 3 girls. But I am not a lawmaker. We need your help. How can we allow our children, at 12 years old, legally give consent to sex and sexual acts. Stop violence against children.
She questioned the fact that the lowest age of sexual consent, however, minors can't even get and HIV test without consent from their parents.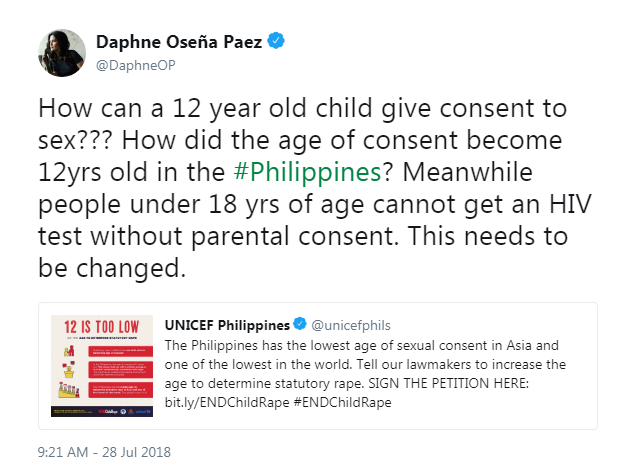 How can a 12 year old child give consent to sex??? How did the age of consent become 12yrs old in the #Philippines? Meanwhile people under 18 yrs of age cannot get an HIV test without parental consent. This needs to be changed.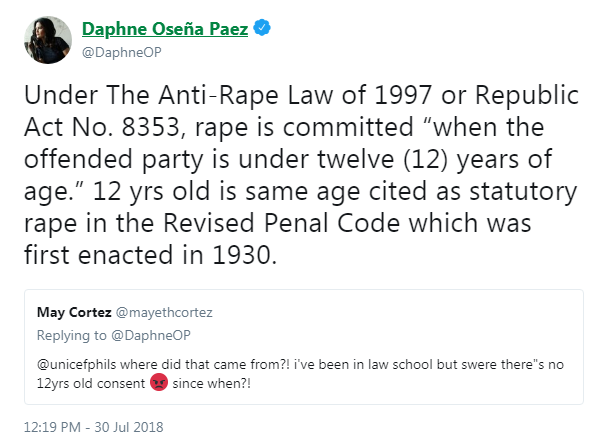 Under The Anti-Rape Law of 1997 or Republic Act No. 8353, rape is committed "when the offended party is under twelve (12) years of age." 12 yrs old is same age cited as statutory rape in the Revised Penal Code which was first enacted in 1930.
The petition has set the goal to 35,000 signatures and now has more that 24,000 people supporting the cause.