Celebrity cosmetic surgeon Joel Mendez got arrested for rape and attempted rape.
Mendez was released after he posted his bail of ₱360,000.
Yesterday, July 12, cosmetic surgeon Joel Mendez got arrested by the police for being involved in a case stated two counts of rape and attempted rape three years ago.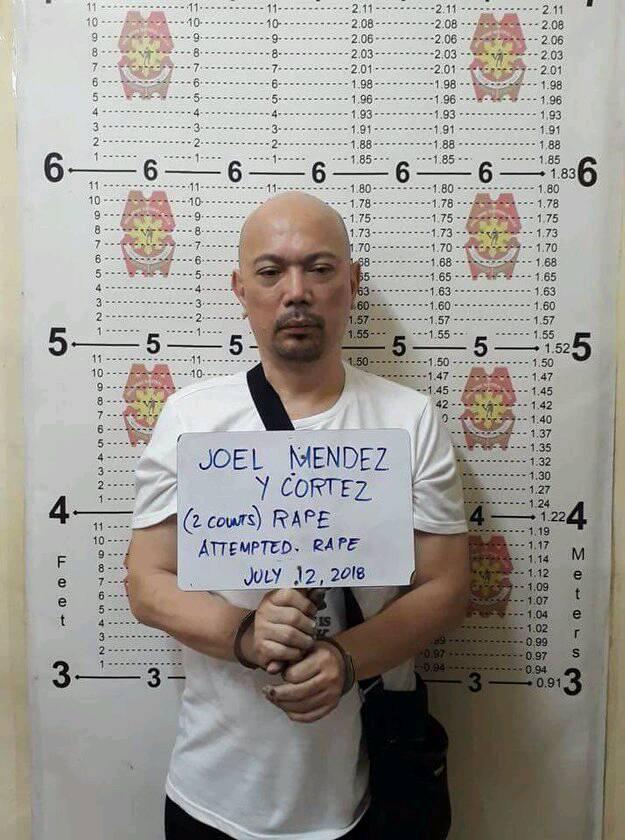 He was taken to the Mandaluyong City Police station.
The news spread out after a certain Mathieu Padilla's post made rounds on Facebook. Padilla is said to be a relative of one of the victims.
According to the post, Mendez ruined his relative's reputation.

A family member has been violated by this man- Dr. Joel Mendez (Cosmetic Surgeon). A warrant of arrest was issued 2 yrs ago & finally we got him last night. He is now detained at the Mandaluyong Police Station. Appreciate any help in keeping the news out in social media so the other victims can step forward & prevent him from posting bail today. Salamat!
Despite the plea of Padilla to prevent Mendez from bailing, he was released on Friday the 13th of July. According to Mandaluyong Police Chief Senior Superintendent Moises Villaceran, Mendez posted his bail of ₱120,000 for every case he faced, which totaled to ₱360,000.
Aside from this, Mendez is currently facing other cases after he refused to pay for the Social Security System contribution of his almost 40 employees.
He owes an amount of ₱1.8 million to SSS for his employees' contribution at the Weightless Service Center since 2011.