A group of PWD students gets mistreated at SM Telabastagan
According to the food court officer, one is not allowed to stay at the food court if you haven't bought food inside the vicinity
Last June 13, Facebook user Erickson Galura posted about how a guard and officer at the food court of SM Telabastagan in the Province of Pampanga, Central Luzon, mistreated him and his friends, who happen to be deaf.
According to his post, they went to the mall after their classes to grab some snacks. They were sitting near the PWD section of the food court while eating what they purchased, which were Belgian waffles and bottles of water when a security guard approached them to ask if they are customers. Galura, being the only one who can talk, answered yes.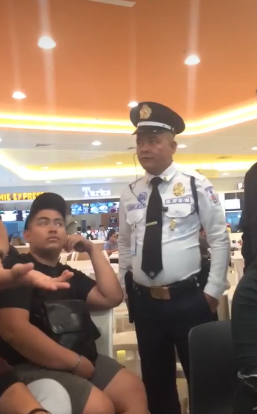 A few minutes after, an SM officer went near them to ask the same question, which he answered right away. At that time, his friends were starting to get worried as they can sense the trouble that's about to come.
The guard and the officer came back again then began asking questions as if that the two telling them that they're doing something wrong. Galura and his friends started to get confused as they know that they have not violated any regulations.
The officer was stating that the group of friends can't sit at the food court since they didn't really buy anything inside the vicinity.
In order to help the two sides resolve their matters, a man started to help the students communicate with the officer, saying that they should just put a signage saying that you should buy something inside the food court. And since there wasn't really any written statements about the regulation, they should let it slide since the students didn't really know.
Galura expressed his disappointment as he stated that the workers didn't manage to show their respect equally to all customers, especially this friends that are a part of the PWD community.