Olive Ridley Sea Turtle found slaughtered and dead in Gigmoto, Catanduanes
A person guilty of such act may face six months to 12 years time in prison and may pay at least of P100,000.
Catanduanes Biodiversity posted about the slaughter of an Olive Ridley Sea Turtle (scientific name Lepidochelys Olivacea) in Gigmoto, Catanduanes, Philippines.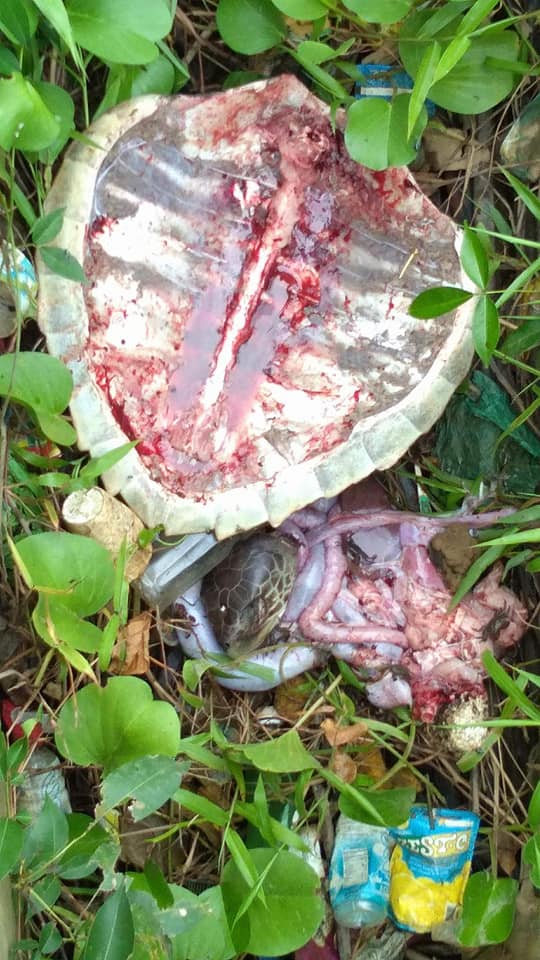 In a photo posted on the Facebook page, you can see the shell and the body of the turtle completely separated, with its innards scattered all over the area.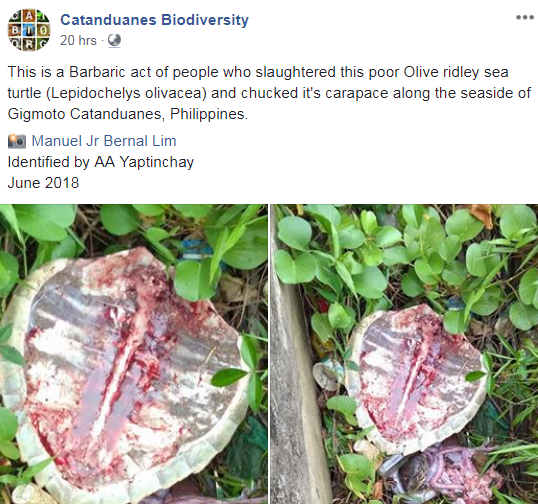 "This is a Barbaric act of people who slaughtered this poor Olive ridley sea turtle (Lepidochelys olivacea) and chucked it's carapace along the seaside of Gigmoto Catanduanes, Philippines."
The page also reminded everyone that Olive Ridley Sea Turtles are considered as an endangered species and their number is gradually decreasing especially in the island of Catanduanes.

"Paalala lang po sa lahat, lalong lalo na sa mga taga Catanduanes na Endangered napong maituturing ang pawikang Ito.bilang na bilang nalang napo ang population nila nalo na sa Isla ng Catanduanes."
Republic Act No. 9147 or Wildlife Resources Conservation and Protection Act provides the protection, preservation, and conservation of wildlife species and their habitats. The act states that "It shall be unlawful for any person to willfully and knowingly exploit wildlife resources and their habitats."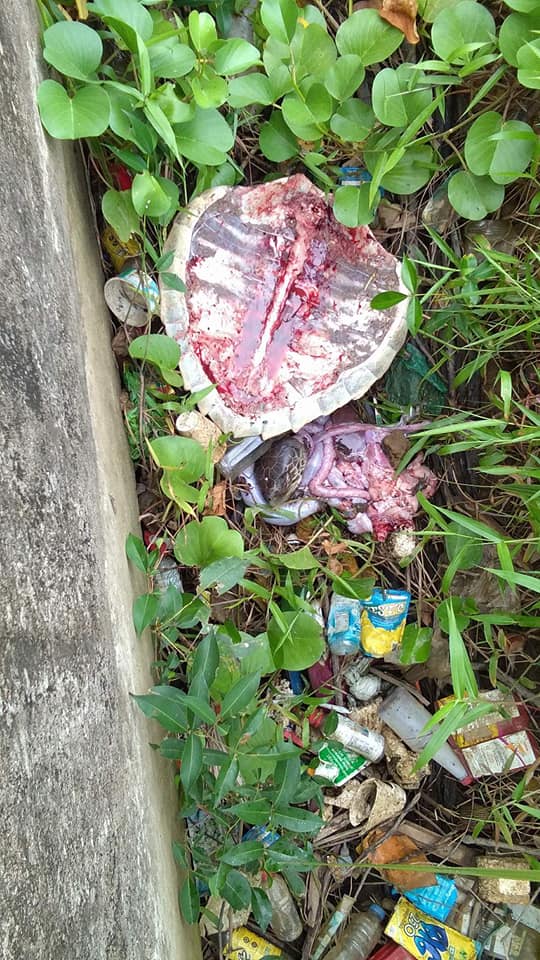 Any person who undertakes illegal acts under the proceeding sections may face six months to 12 years of prison and/or a fine of P100,000 to P1,000,000.