Shopee Mall offers a wide array of brands that cater to every customers' need
Summer essentials are also found both for retail/wholesale on Shopee Mall
It's almost June, another school year is waiting on the corner! This is why we all should get the most of our summer vacation by going to the places we want to visit. Be at the beach, the mountains, or just your friends' hanging spot. Don't let the few remaining days of vacay go without having fun!
Shopee Philippines has been our frequent go-to for all our shopping needs online. Their very convenient services such as the "Free Shipping" and "Cash on Delivery" are our personal favorites! Aside from this, they've got almost EVERYTHING we need! From head to toe, you can find something useful for an affordable price.
Never worry getting out there in the sun! Summer in the Philippines may be quite a hassle and the UV rays are very harmful, but these products you can find at the Shopee Mall won't fail you.
Hat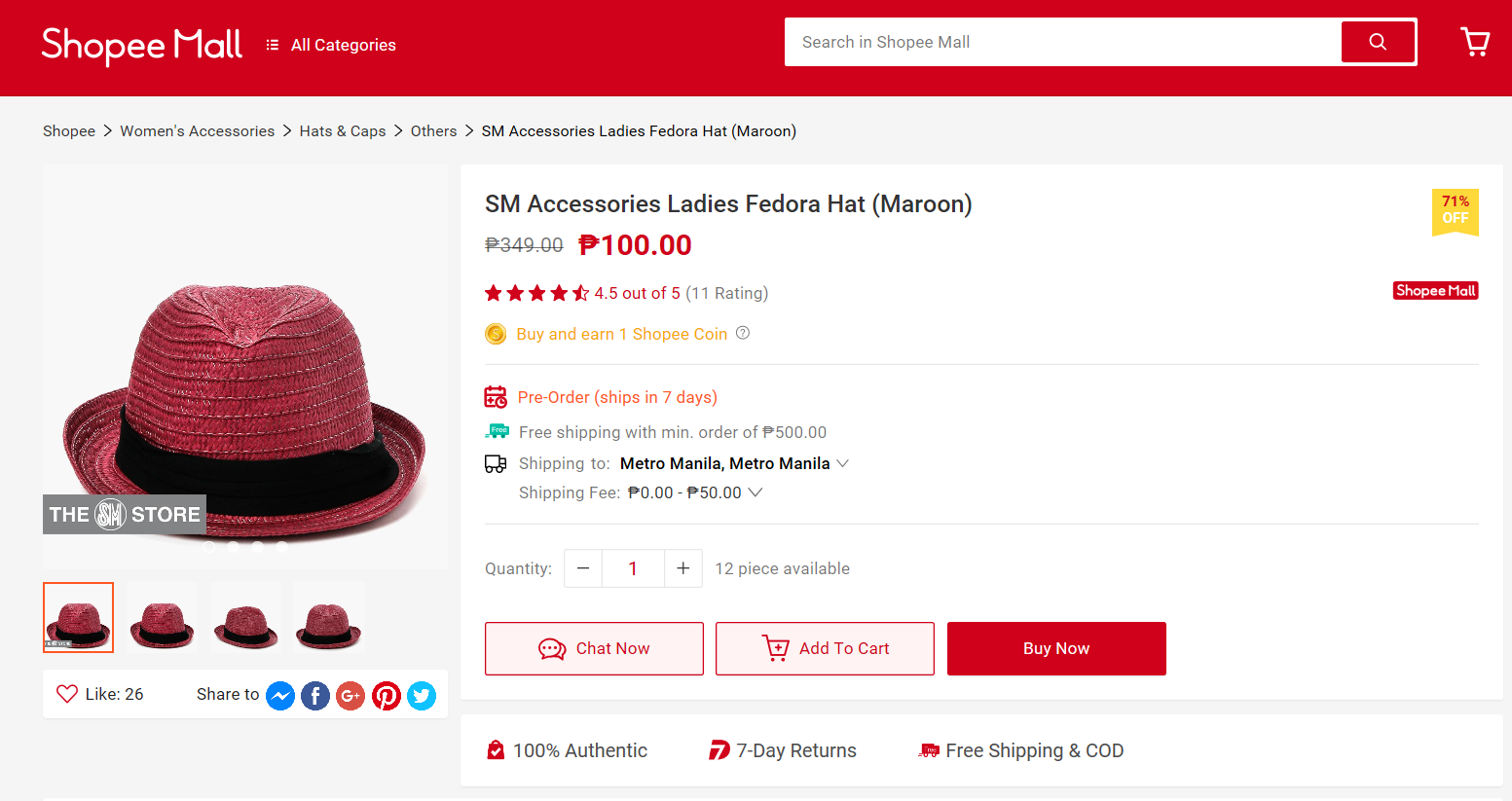 Our hair is our crowning glory! A well-shaped hat is one of the summer essentials you should have. Check your list before heading somewhere.
2. Sunscreen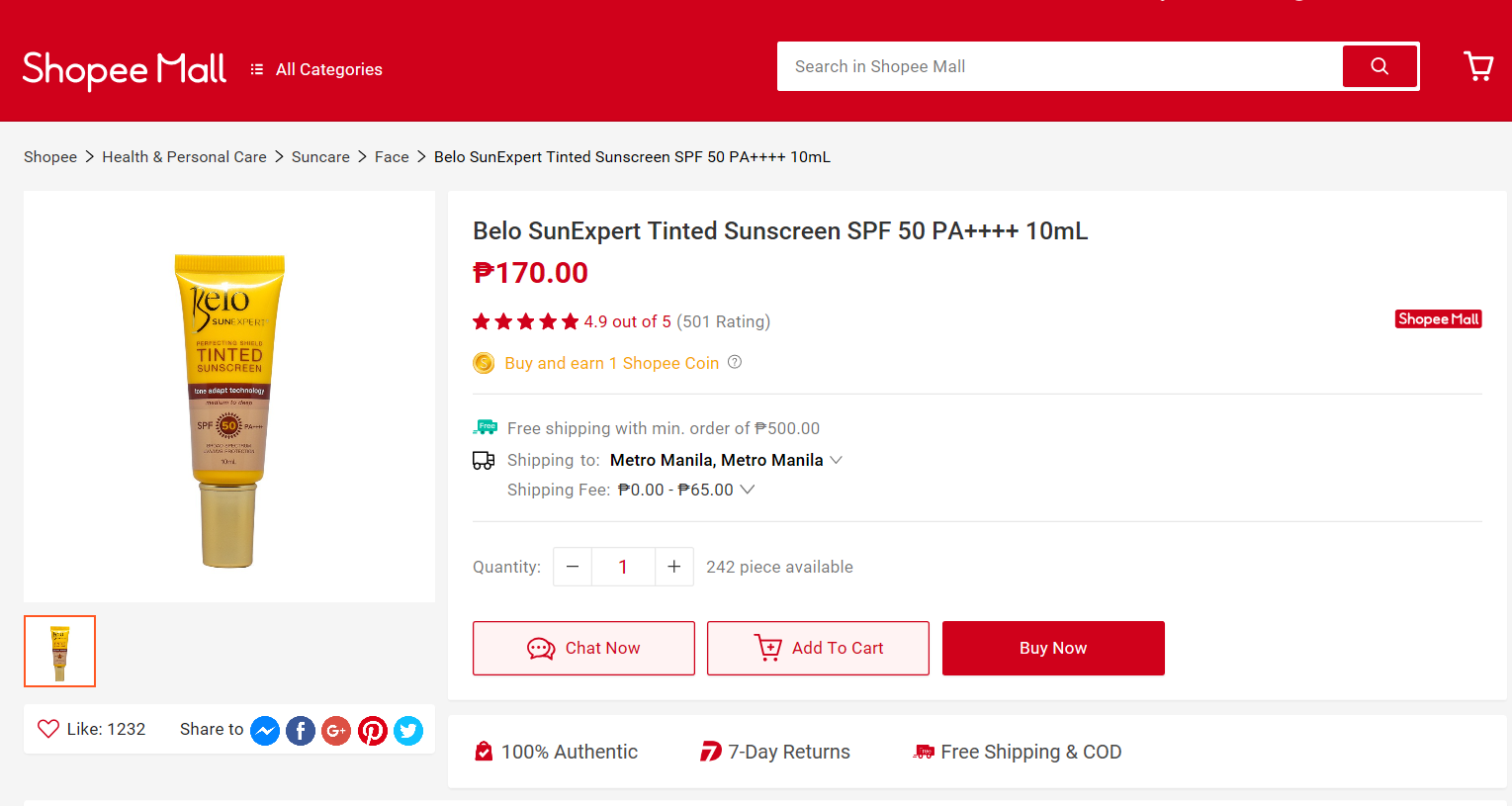 These are the days we all can say in unison, "SPF IS LIFE!" The larger amount of SPF you find in a bottle/sachet of a sunscreen/sunblock makes better protection against harmful rays.
3. Face Mist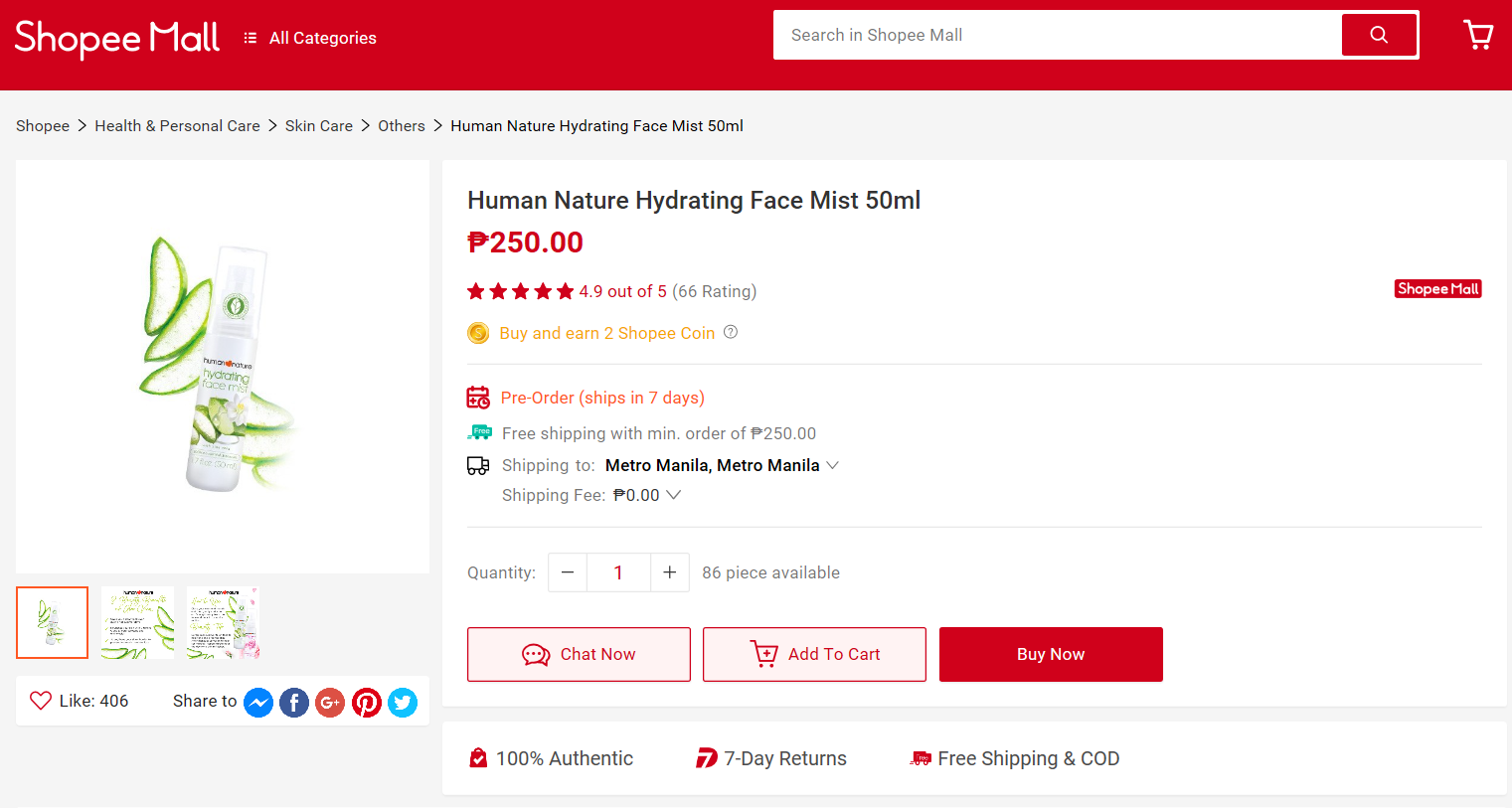 Let's face it, we can't be "hulas" proof on this kind of heat! We don't want our faces to get dirty and look dull at the end of the day, right? A good reviewed face spray/mist is exactly what you need to get through the day and still look fresh.
4. Sea Salt Spray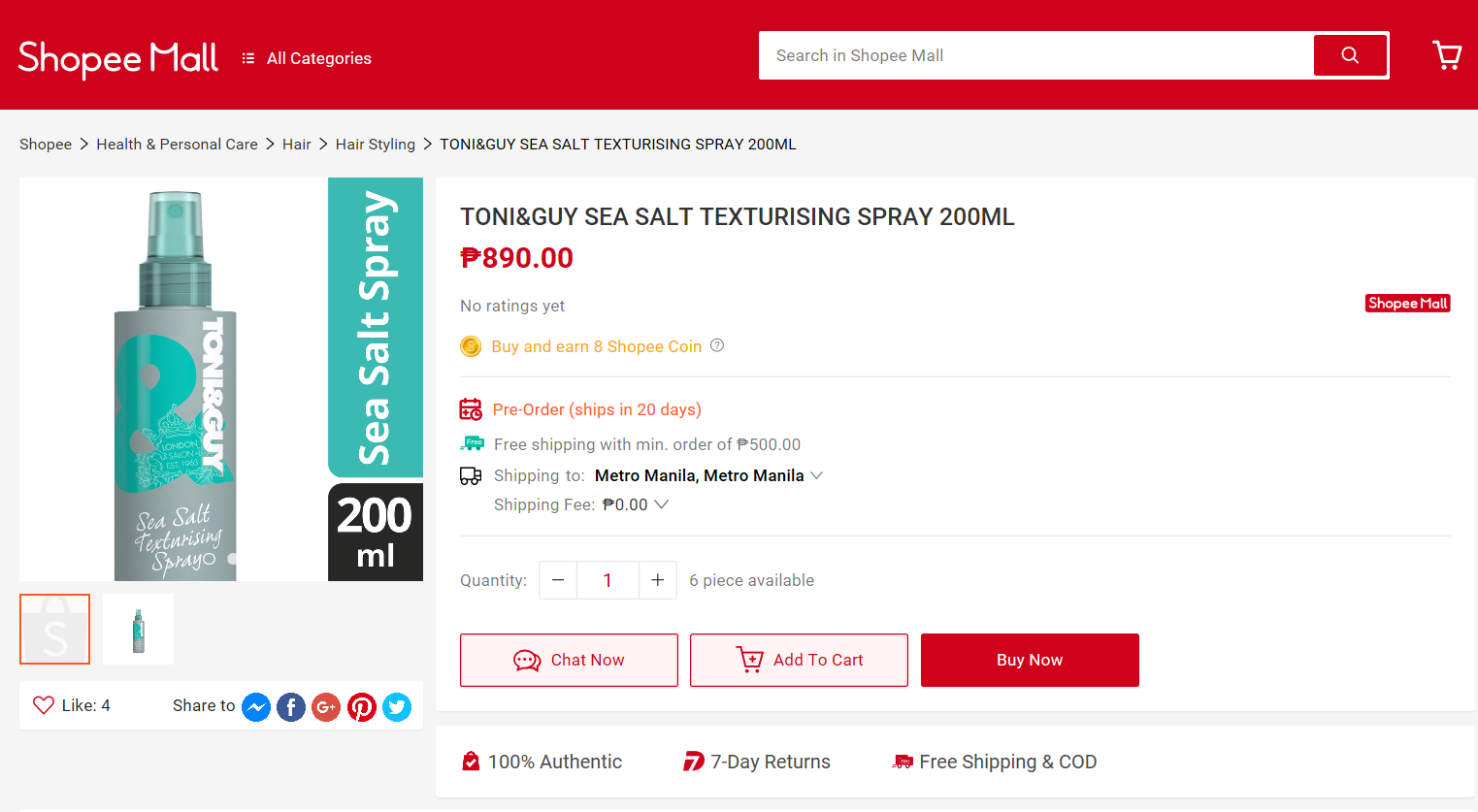 It's a trend to look just fresh and natural nowadays. When you're on the beach, wouldn't it be nice if your hair looks as wavy as the waters? This hairspray will volumize and keep your hair looking alive! Perfect for beach selfies and groufies!
5. Sunnies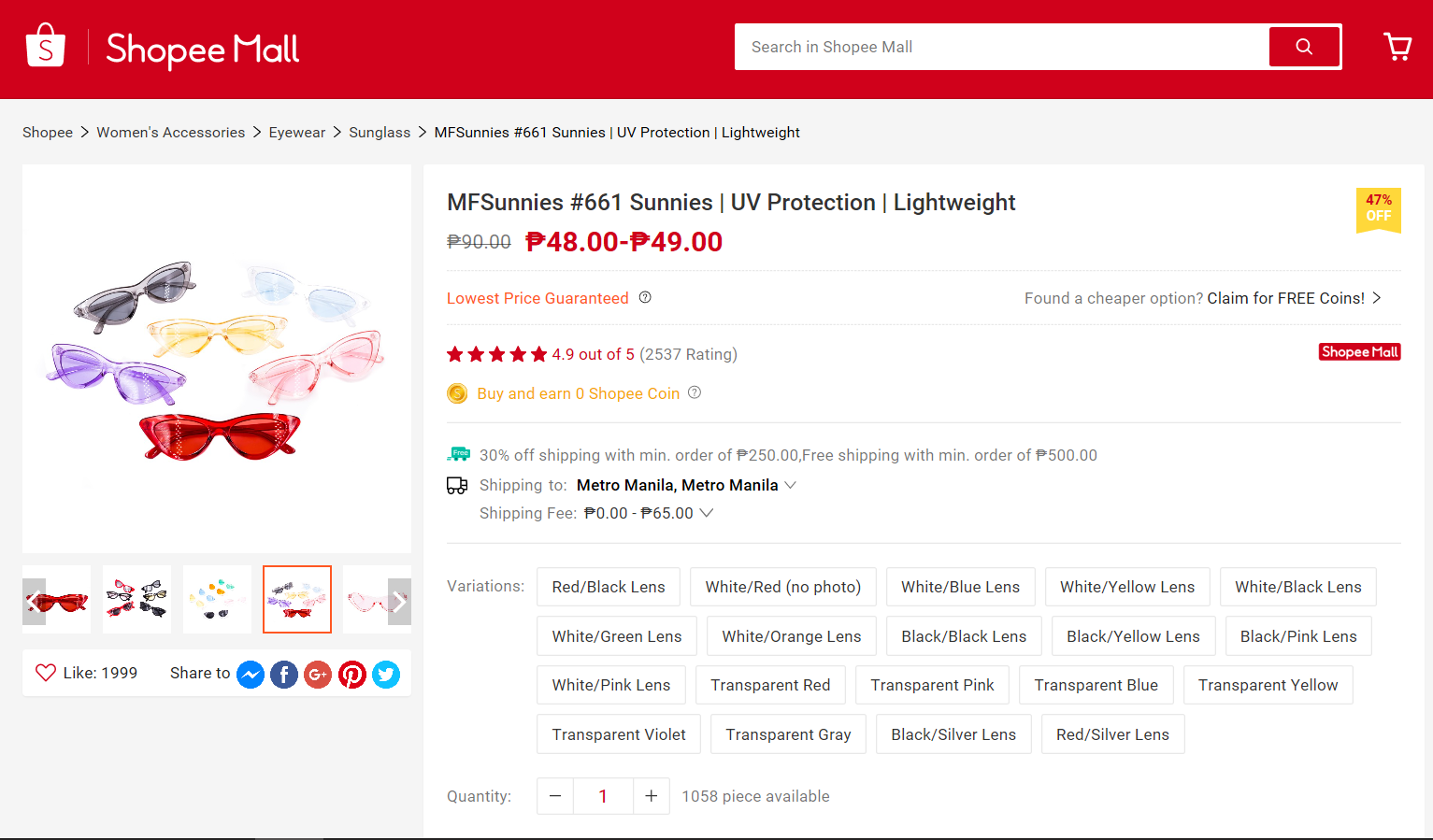 One can never complete a trip without the trendiest sunnies on their face. It's a style staple, especially in summer! If you think that it takes money to buy a great pair of shades, think again with these sunnies on Shopee Mall. For less than 50 pesos, you can catch on with the trend and protect your eyes from the blinding sun!
Plus, it looks good on your feed!
Go on and check out great deals on Shopee!