Rodrigo Duterte orders creation of 3-man Dengvaxia panel
President Rodrigo Roa Duterte has ordered the creation of a three-man panel of experts that would determine whether or not anti-dengue vaccine Dengvaxia was in fact responsible for the deaths of Filipino schoolchildren, Malacañang announced on Tuesday, May 7.
Presidential Spokesperson Harry Roque Jr. said the President would invite foreign pathologists in the country to clarify conflicting findings from the Philippine General Hospital (PGH) and the Public Attorney's Office (PAO) in relation to the controversial dengue immunization program.
"[W]ith conflicting testimonies from the experts of PAO and the PGH, [the President] is constrained to seek further advice from disinterested parties," Roque said in a Palace press briefing.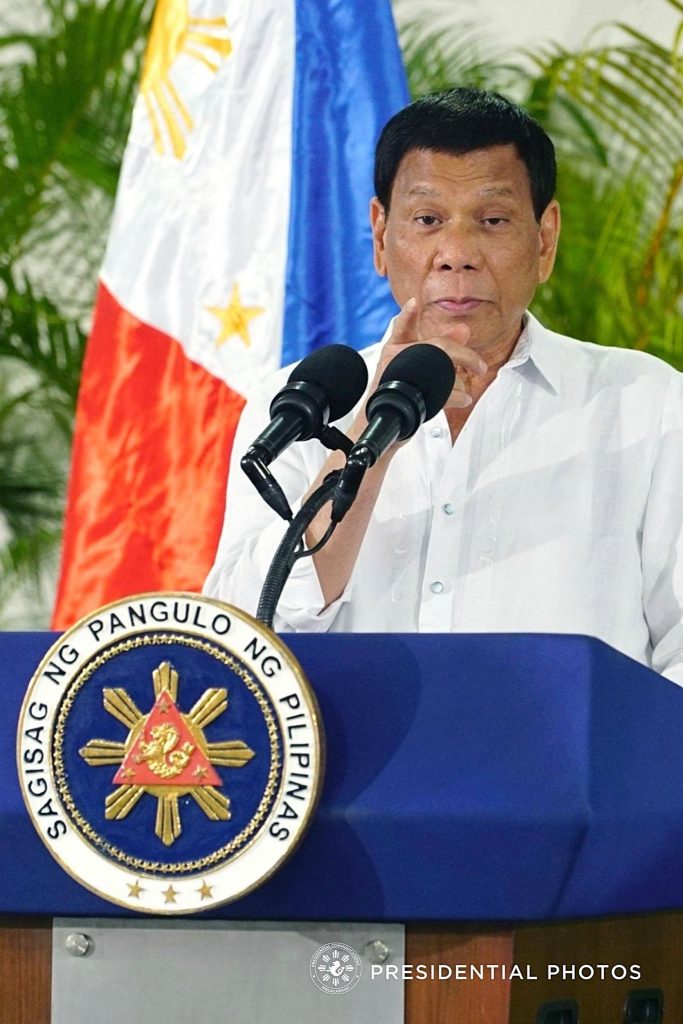 The Spokesperson stressed that the team of foreign experts would come from neighboring Asian countries and would "absolutely" have no links with the Philippine government and with Dengvaxia's manufacturer, Sanofi Pasteur Inc.
"Sa ngayon po nag-aantay pa ng mas malinaw na scientific finding ang ating Presidente. Kaya nga po bubuuin niya itong three-man panel ng experts, para po malaman talaga kung anong dapat gawin dito sa Dengvaxia [issue]," Roque stated.
The President already has a list of expert pathologists submitted to him by the Health Department, the Cabinet official added.
Meanwhile, Roque said President Duterte has expressed support for PGH's initiatives in providing assistance to the parents and families of patients vaccinated with Dengvaxia.
This includes calling on Congress to pass a bill allowing the use of the P1.16 billion refunded by the government from Sanofi to help those who were inoculated with the drug, Roque noted.
'PH gov't hands off in China-US conflict on WPS'
During the same press briefing, Malacañang announced that President Duterte is set to visit Benham Rise from May 15 to 16 to commemorate the renaming of the territory to Philippine Rise, signifying the country's sovereign rights over the area.
The President's visit will likewise launch the start of scientific research in the territory, with 50 Filipino scientists conducting the research, Roque said.
The Palace Spokesperson then reiterated the administration's firm stand against meddling in the brewing conflict between China and the United States over the former's alleged militarization of disputed islands in the West Philippine Sea (WPS).
"[The President] says that he will not be involved in any armed confrontation between China and the United States. It is not to our national interest to get involved in any armed conflict, although any such armed conflict is a reason for us to be concerned, because it is in our exclusive economic zone (EEZ), it is in our backyard," Roque clarified.
He said the President remains committed to maintaining an independent policy when it comes to dealing with his foreign counterparts.
"[K]ung magkakaroon ng komprontasyon sa parte ng Amerika at ng Tsina, ayaw naman niya isugal ang buhay ng mga Pilipino dahil wala naman tayong interes sa ganyang komprontasyon kung mangyayari man," Roque said.
He said the Philippine government hopes that all parties would resort to diplomatic means in resolving tensions that may arise over the WPS issue.
"Mas minabuti ni Presidente na huwag kumampi sa kahit kaninong partido dito sa nangyayari dito sa West Philippine Sea, dahil ang interes ng mga Pilipino ay magkaroon ng kapayapaan," Roque stated.