Kojie•san brings something new to the market, and it's sun-friendly
Kojie•san releases much-awaited Sunblock products
Before, bathing under the sun without harming your skin is just a concept, but now Kojie•san breaks through another innovation and brings you their newest Sunblock products.
Summer heat, don't care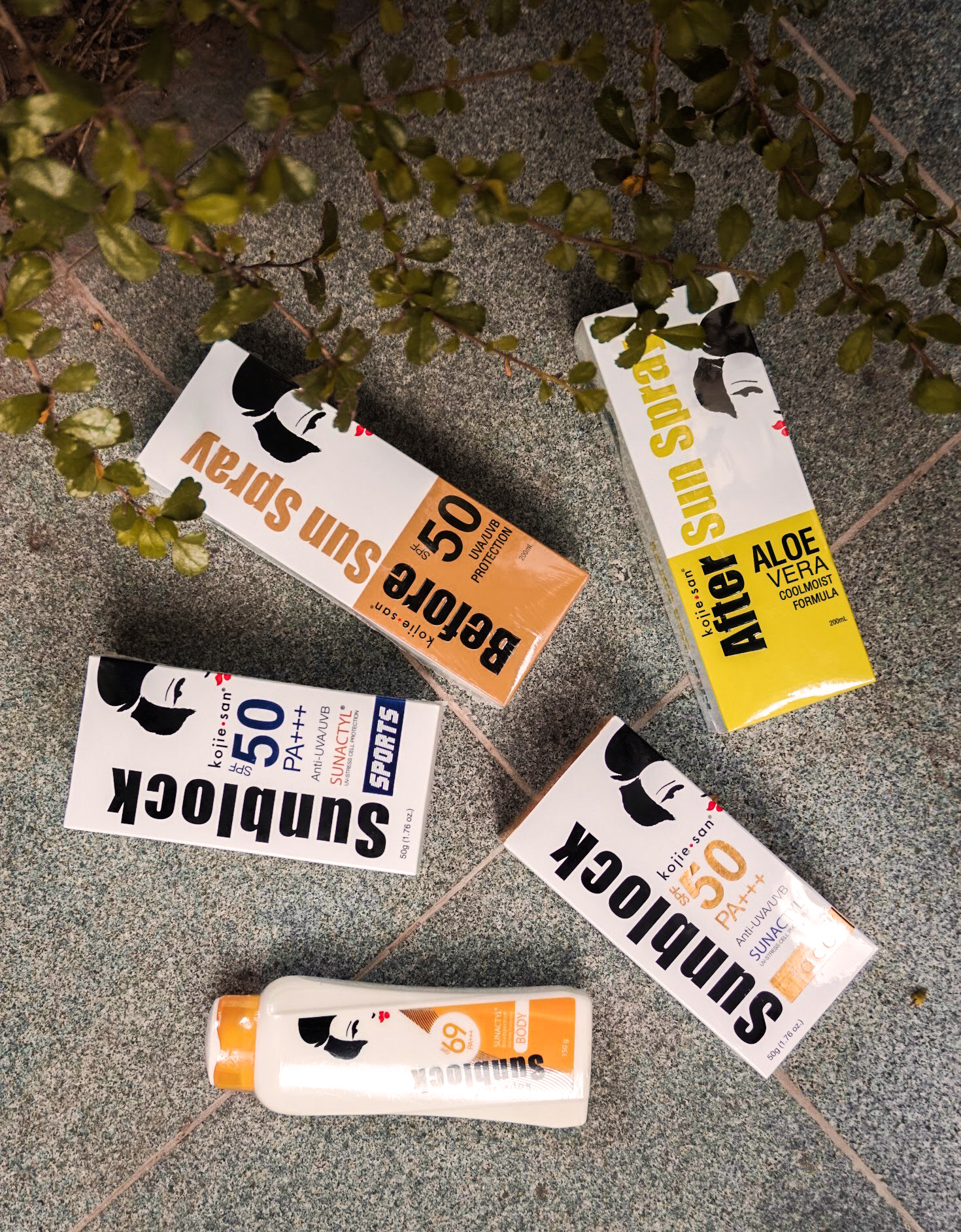 With the scorching heat of the sun directly penetrating our skin, no one is safe. And sadder news for the beach bums out there, sea, sand, sun, and breeze collaborate to test your skin the hard way. We all know that these four paint an amazing imagery of summer, one could also imagine how these elements can damage the skin when exposed without protection.
Better be on the lookout then because The Kojie•san Sunblock Sun Patrol is watching to see if you commit more skin care violations and they could make a Citizen's Arrest! Before they get to you though, you've got to make sure you know a couple of things.
A variety of factors can cause damage to your skin but the biggest culprit is sun exposure! The sun's ultraviolet rays break down collagen and elastin, making the skin rough and uneven. These rays also affect the melanocytes, which have something to do with the skin's pigmentation.
What's worse is that when your skin ages prematurely due to unprotected sun exposure—you can get wrinkles, brown spots, and even skin cancer!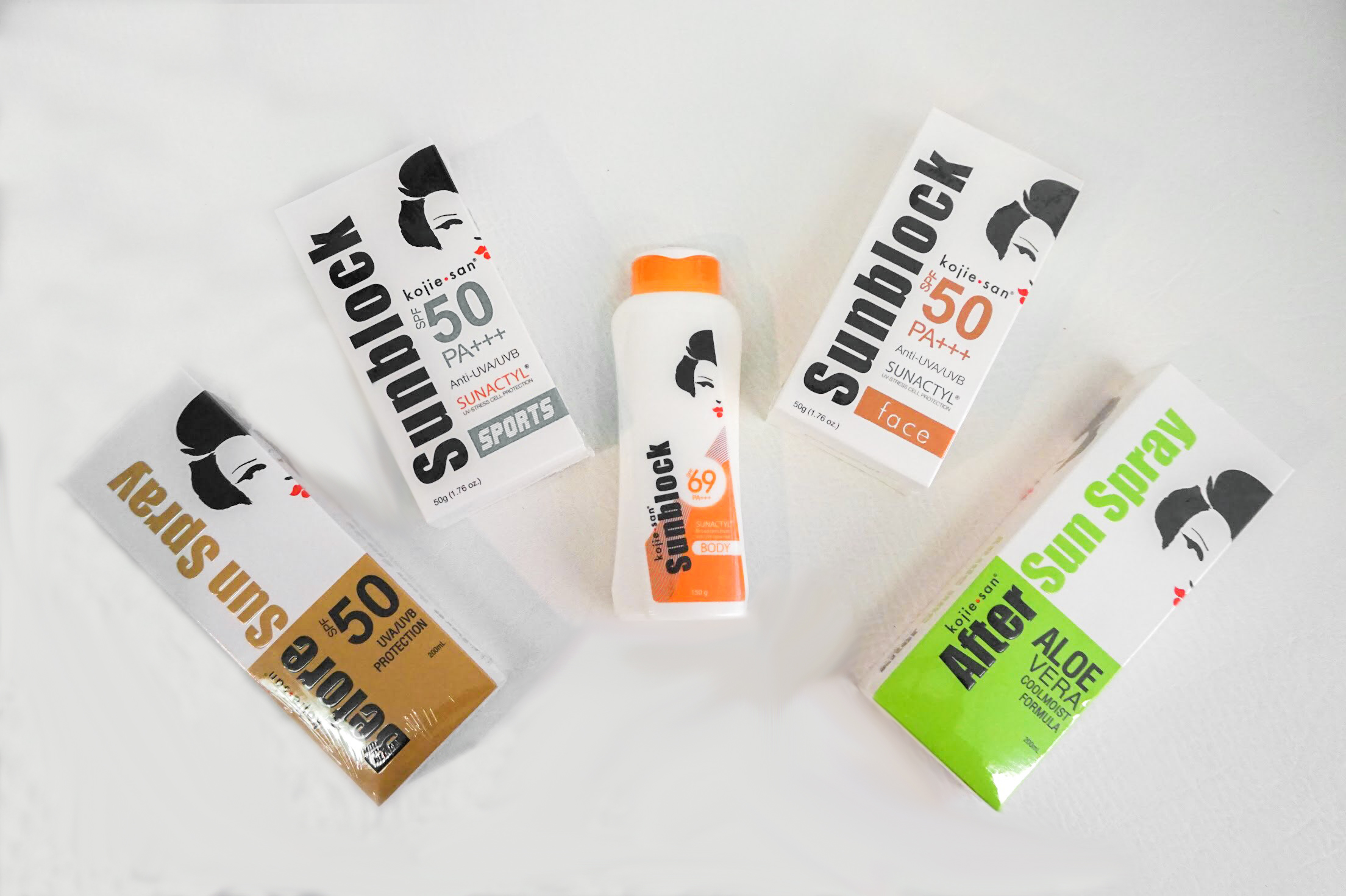 What can you do to prevent this? Stay out of the sun during the middle of the day when the sun's rays are strongest, wear protective clothing such as hats and umbrellas and use a broad-spectrum sunscreen, which protect against both UVA and UVB rays, with a sun protection factor of 30 or higher. And yes, before the Kojie•san Sun Patrol makes another Citizen's Arrest—don't forget to reapply every two hours for maximum protection.
Kojie•san Sunblock is the only sun care brand in the Philippines with Sunactyl, which helps relieve and repair skin from sun damages caused by sun exposure. Sunactyl protects the skin against UVA and UVB damage through the glutathione system. It also fights UV-stress and heat-stress.
The products include Kojie•san Sunblock SPF 69 PA+++; Kojie•san Sunblock Face SPF 50 PA+++; Kojie•san Sunscreen SPF 55 PA+++ with Lightening; Kojie•san Sunblock Sport SPF 50 PA+++; Kojie•san Before Sunspray SPF 50; Kojie•san After Sunspray and Kojie•san Kids SPF 30 and SPF 50.
All Kojie•san Sunblock products have broad-spectrum protection against harmful UVA and UVB rays to prevent sunburn and premature skin aging.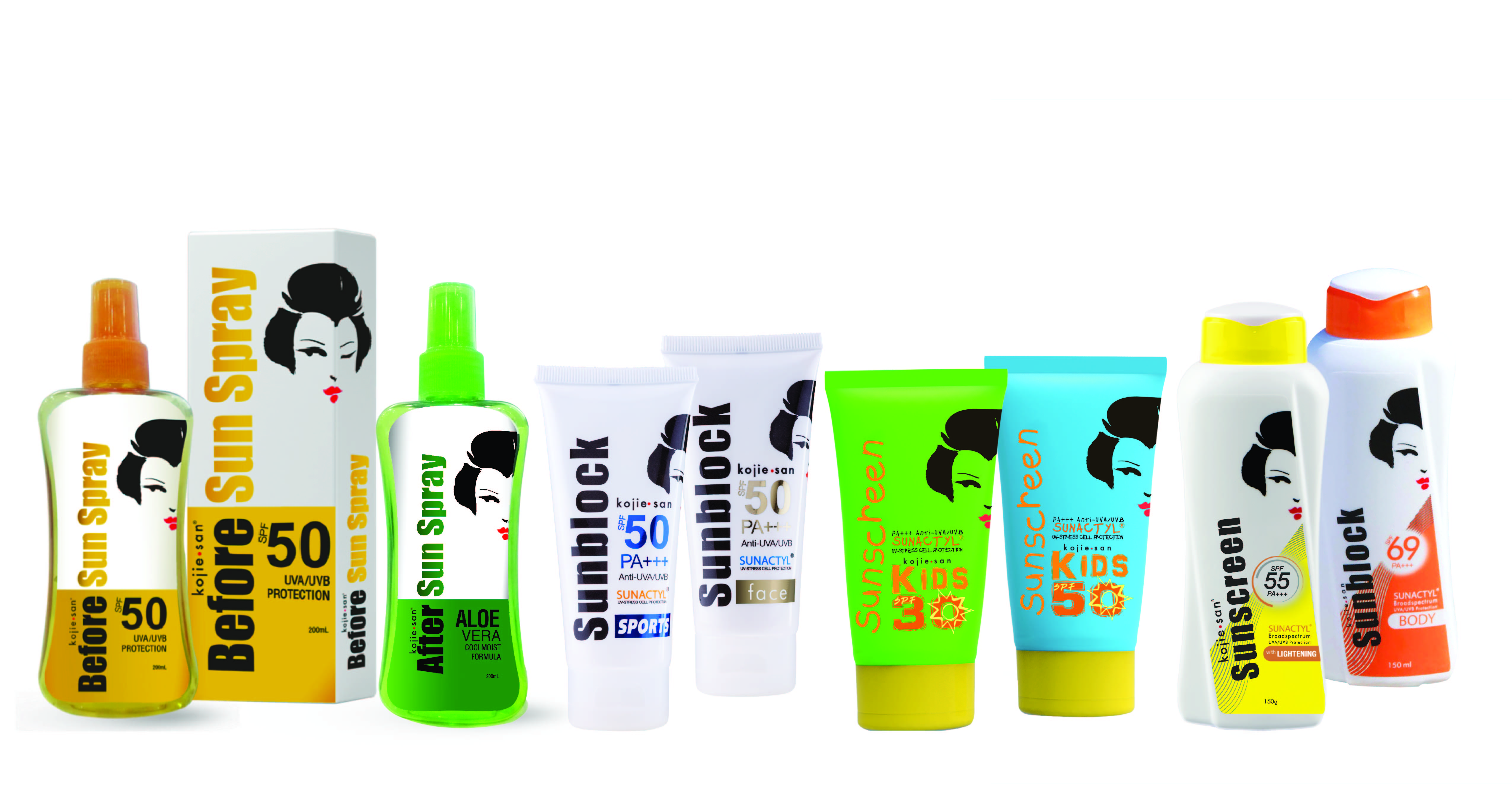 So don't be afraid to go out in the sun and enjoy the beach and indulge in other outdoor activities. But make sure to slather on your Kojie•san Sunblock because the Kojie•san Sun Patrol is ready to make a Citizen's Arrest anytime you commit a skin crime.
If you want to know more about this, go to the @kojiesansunblockph Facebook page.