Facebook user  Nikki Calalang was surprised to discover frozen spaghetti inside her newly-purchased ice cream tub at Walter Mart San Fernardo
Nikki posted her experience on social media and showed fellow netizens how she resolved it
They say that sometimes we don't get what we want but what we need. Could this be the case for Facebook netizen Nikki Calalang when she opened her ice cream tub only to find frozen spaghetti inside?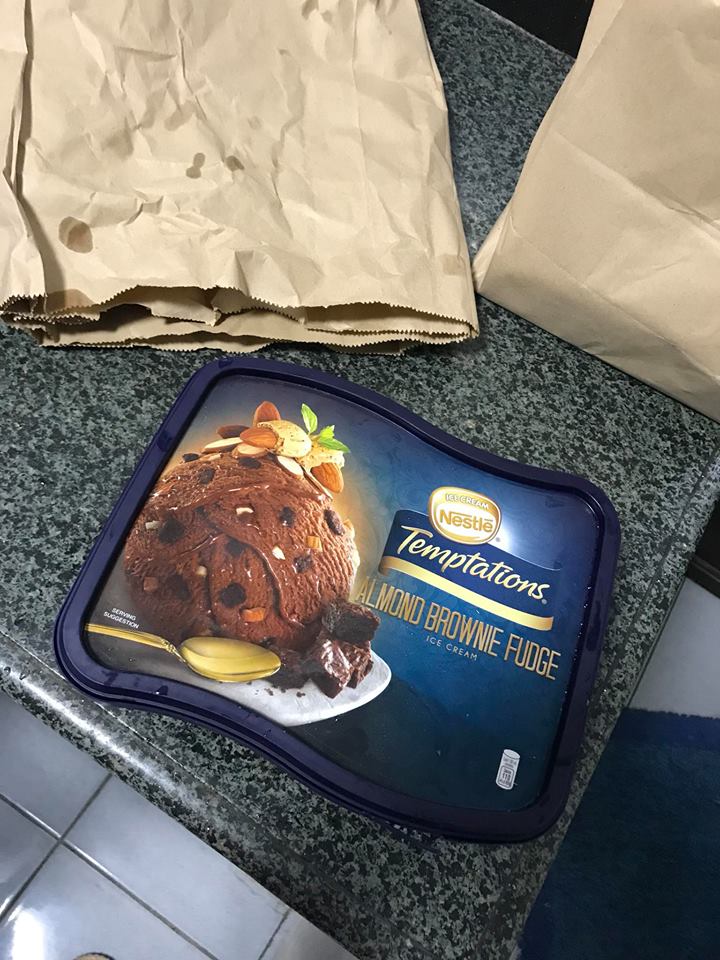 As hilarious as it may sound, this incident really happened to her after she went for a grocery run at Walter Mart San Fernando.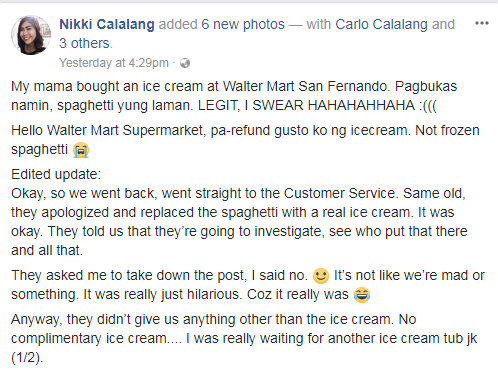 According to Nikki, she purchased a tub of Nestle's Temptation ice cream for Php255. It was only when she arrived home that she discovered what's inside. It was totally not what she bought.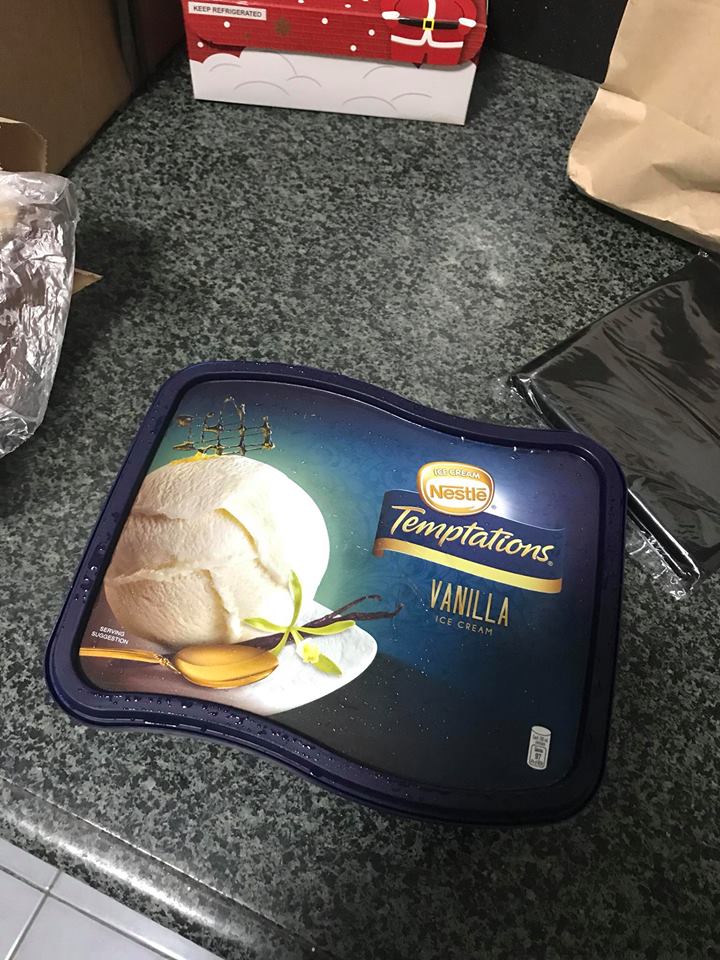 Nikki was bamboozled with frozen spaghetti!
Surprise!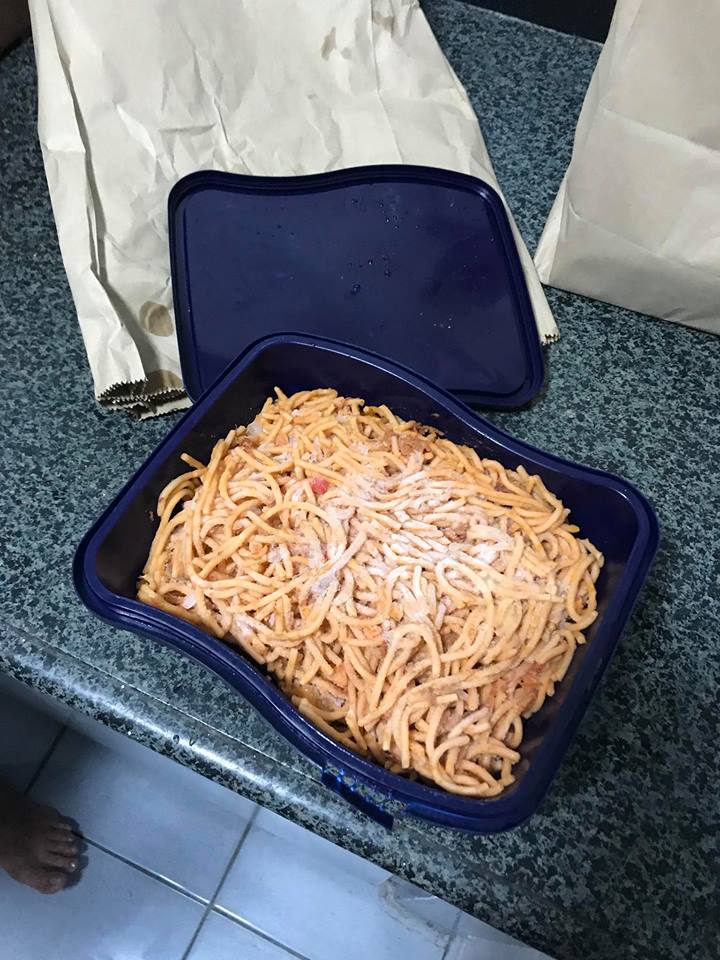 She found this experience funny that's why she decided to put it up on Facebook. This is where netizens urged her to complain about the product and come back to the store.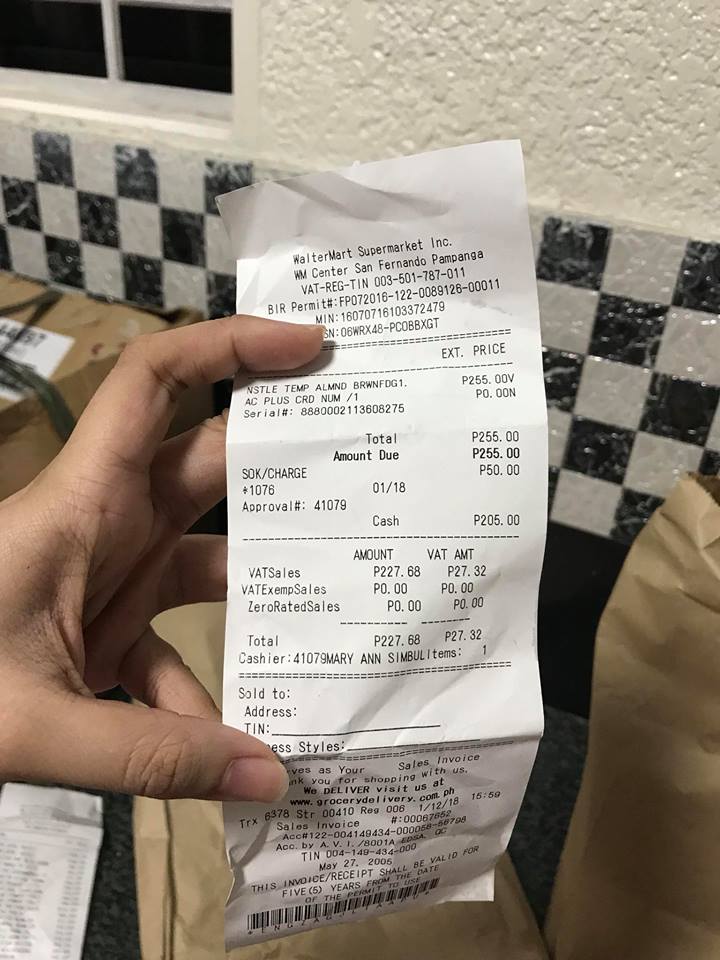 Nikki went straight to Walter Mart's "Customer Service" and reported her ice cream tub. The management apologized for what happened and replaced it with a real one.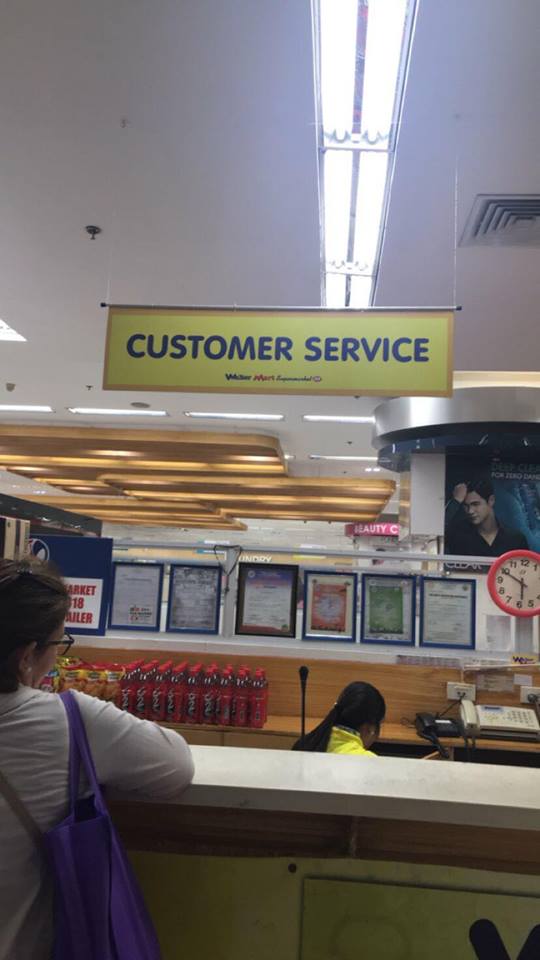 Triumphantly, Nikki got what she paid for.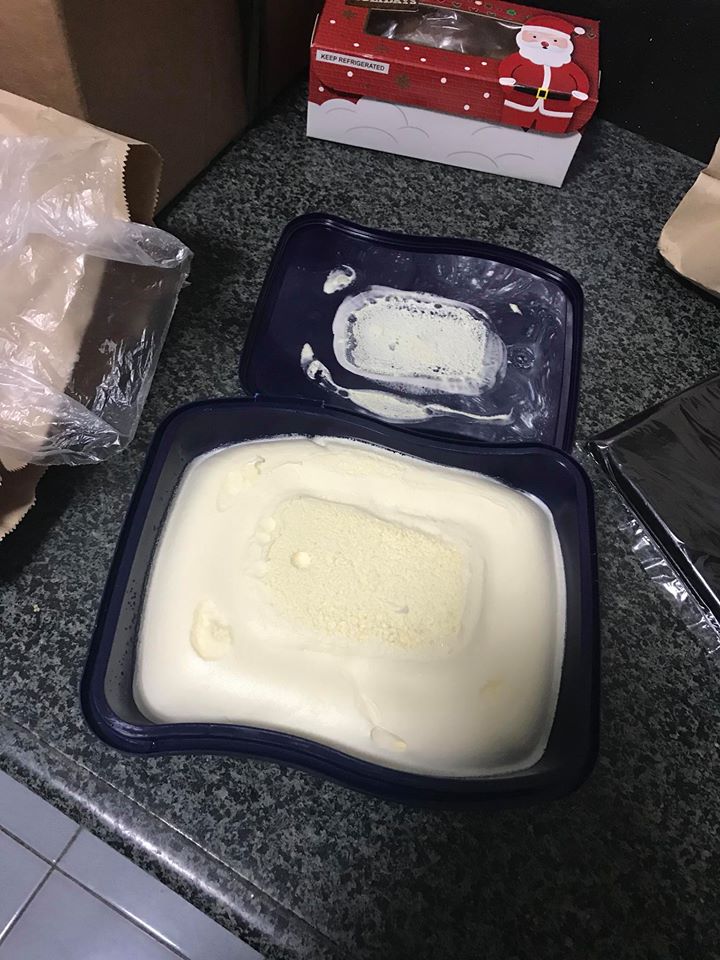 "They asked me to take down the post, I said no. It's not like we're mad or something. It was really just hilarious."
As a joke, she said that she was quite of expecting a complimentary product which is another ice cream tub!
What can you say about this? Share below!