Samsung opens limited offer on their UHD TVs and SoundBars
Get Samsung's UHD TVs and SoundBar at a discounted price with their "Bigger and Brighter Holidays" nationwide promo
Secretly raise your hands if your family's holiday tradition includes sitting on the couch and watching a classic movie.
Thousands of us practice this way of celebrating the most anticipated holidays of the year, and Samsung makes your experience even better as they unravel new offers on their high-quality TVs and of course, the phenomenal SoundBar.
Samsung offered a promo that will surely benefit every member in the house. The brand knows that Filipinos love TV shows and movie-viewing with the comfort of home.
Homecation is a great idea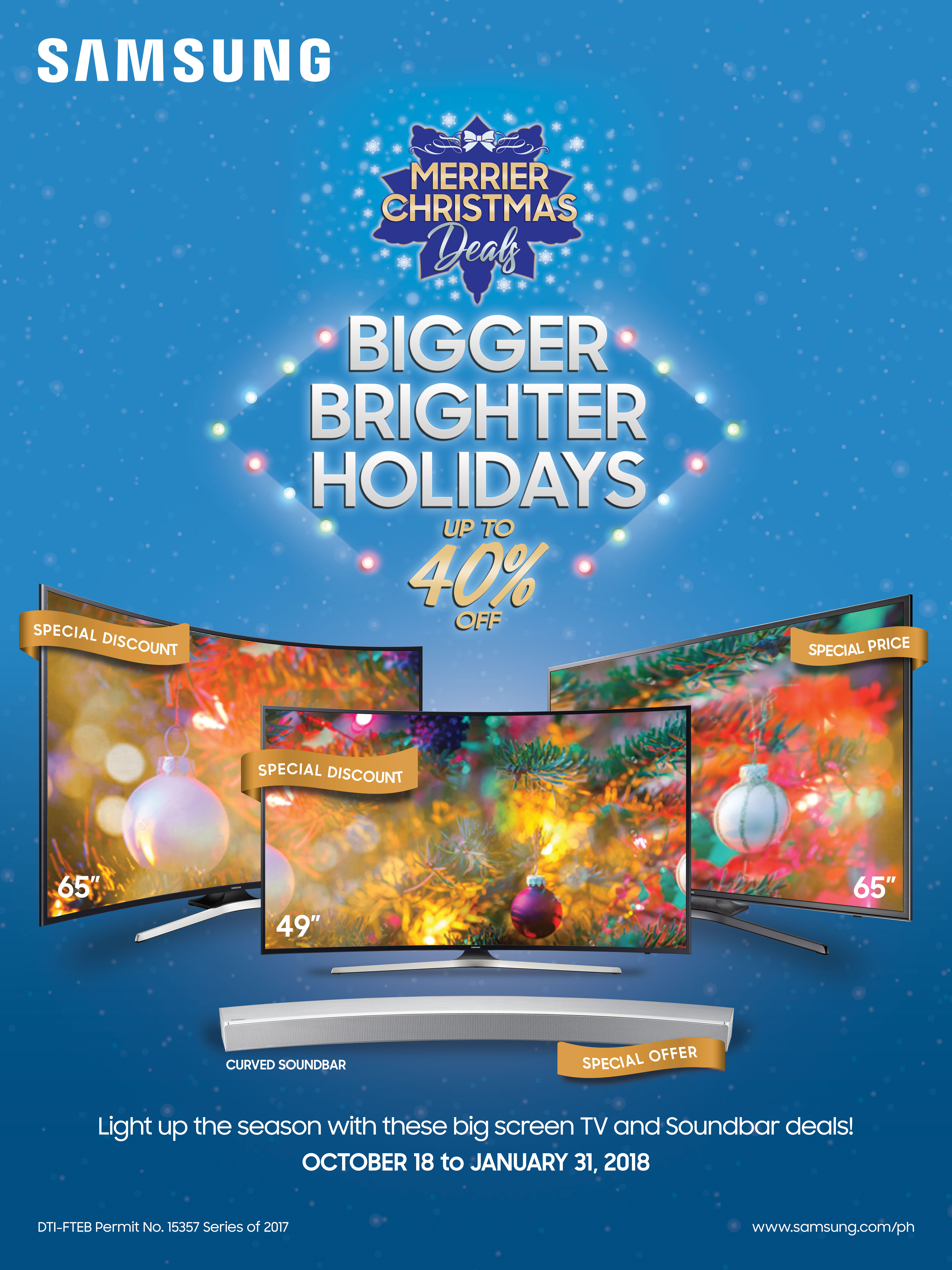 After vacation and staycation have both run dry, an emerging trend which is dubbed as home-cation starts to fulfill our complete holiday experience. With that being said, Samsung's wider screen TVs with stunning visuals and vivid color display. Lucky for you, the tech giant's Christmas deals allow you to get the items you've always wanted and still have enough money for all the other gifts that you have to buy.
Samsung TV's Bigger and Brighter Holidays nationwide promo will run from October 18 to January 31. Receive the gift of the best viewing experience while scoring great deals on Samsung's state-of-the-art home entertainment devices. Get discounts of up to 40% on our Samsung Flat and Curved UHD TVs.  Buy a Samsung Soundbar with Dolby Atmos Technology or the Samsung Sound+ Curved Soundbar at a lowered price and get a free Wireless Audio 360 Speaker or Blu-Ray Player, respectively.
From November 1 to December 31, enjoy discounts on other flat and curved Samsung Soundbars.
If you are looking for a 4k picture quality to have a better view of everything, Samsung UHD TVs give you just that! Moreover, spread the holiday cheer as you listen to your favorite jams with the Samsung Soundbars. Its high-quality audio played by multiple built-in speakers will be a hit at your parties.
Don't say that I didn't inform you guys! Avail the promo now!