This is the first time Philippines has been included in the pageant and Filipina representative, Teresita Ssen "Winwyn" Marquez won the crown as Reina Hispanoamericana 2017.
Winwyn Marquez was an official candidate for Bb. Pilipinas 2015 but only lasted until the Top 15 finalists.
Winwyn Marquez is the daughter of Joey Marquez and Alma Moreno and the niece of former Miss International Melanie Marquez.
Teresita Ssen "Winwyn" Marquez is the Reina Hispanoamericama 2017.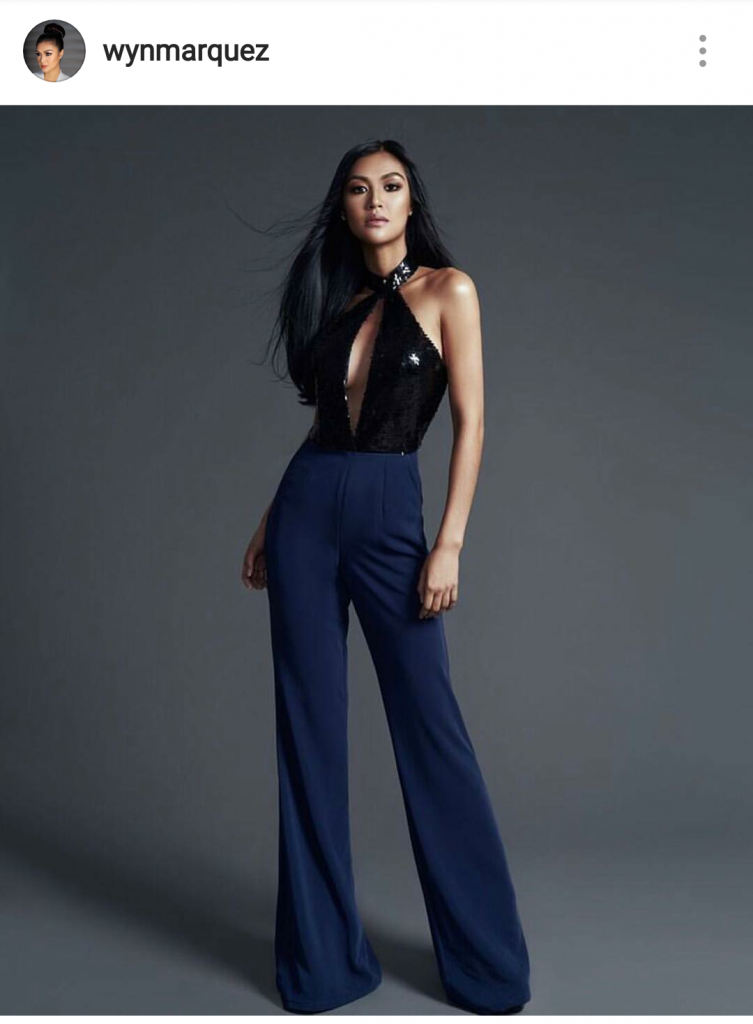 She was crowned on the evening of November 4 in Bolivia. She is the first Filipina to compete and win the said beauty pageant.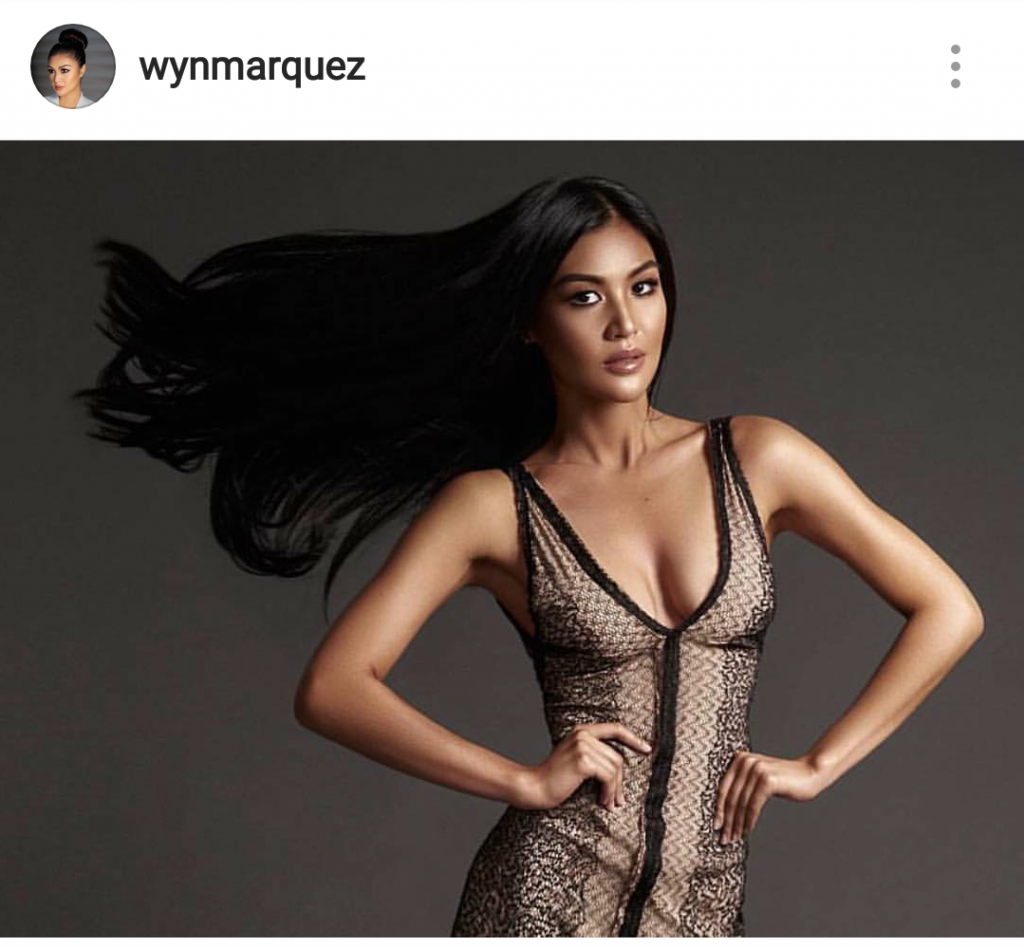 In the question and answer portion, the most critical of all, she was asked how would she promote Hispanic-American culture with the great difficulty or barrier of language.
She answered, "Language can be learned but the will and determination to contribute to the organization cannot. It has to come from the heart. It has to be natural. I believe that kindness is a universal language that if you treat people with tolerance, patience and love, you will understand each other. The Hispanic culture is not about language only. It's about love for God, love for country, love for history and culture and love for family. As a Filipina with a unique heritage, I have instilled that. I am ready to promote the Hispanic culture not just in Asia but in the whole world. It is time to celebrate the Hispanic culture. It is meant to be celebrated."
Even before, she was very proud to be a representative for the Reina Hispanoamericana and took it to Instagram to share her insight of being the first Filipina contestant to enter.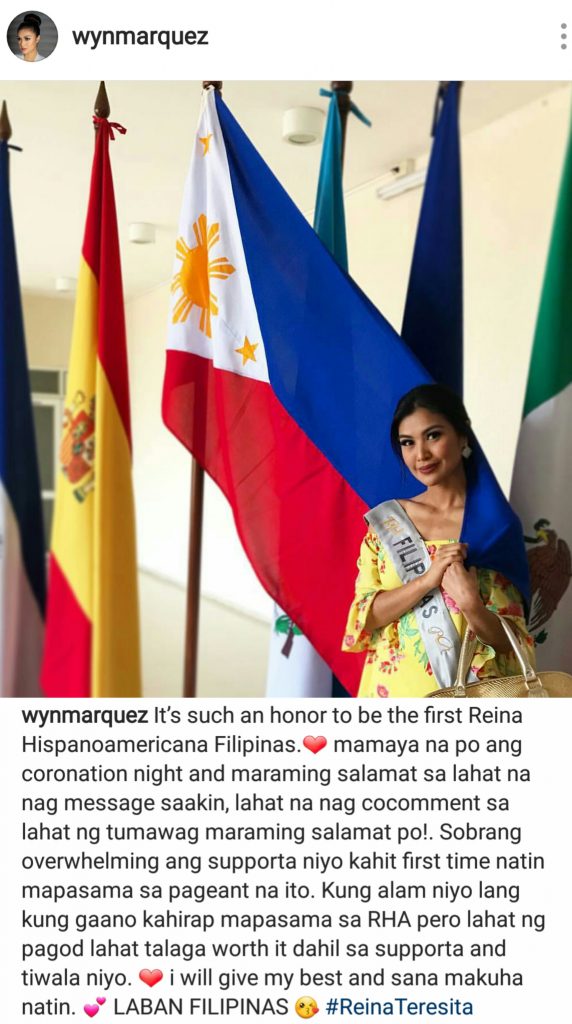 "It's such an honor to be the first Reina Hispanoamerican Filipinas. ❤ mamaya na po ang coronation night and maraming salamat sa lahat na nag message saakin, lahat na nag cocomment sa lahat ng tumawag maraming salamat po.! Sobrang overwhelming ang supporta niyo kahit first time natin mapasama sa pageant na ito. Kung alam niyo kung gaano kahirap mapasama sa RHA pero lahat ng pagod lahat talaga worth it dahil sa supporta and tiwala niyo. ❤ i will give my best and sana makuha natin 💕 LABAN FILIPINAS 😘 #ReinaTeresita"
Philippines was under Spanish and American occupation for 300 and 30 years respectively. Much of our culture, whether it be food or language was inherited from those years of colonization. Reina Hispanoamericana may just be the way for the Filipinos to reconnect to their Spanish roots. Since most of the Latinos who have strong ties with the Philippines felt that the Filipinos are in denial of their Spanish roots when the mandatory Spanish was abolished from school curricula.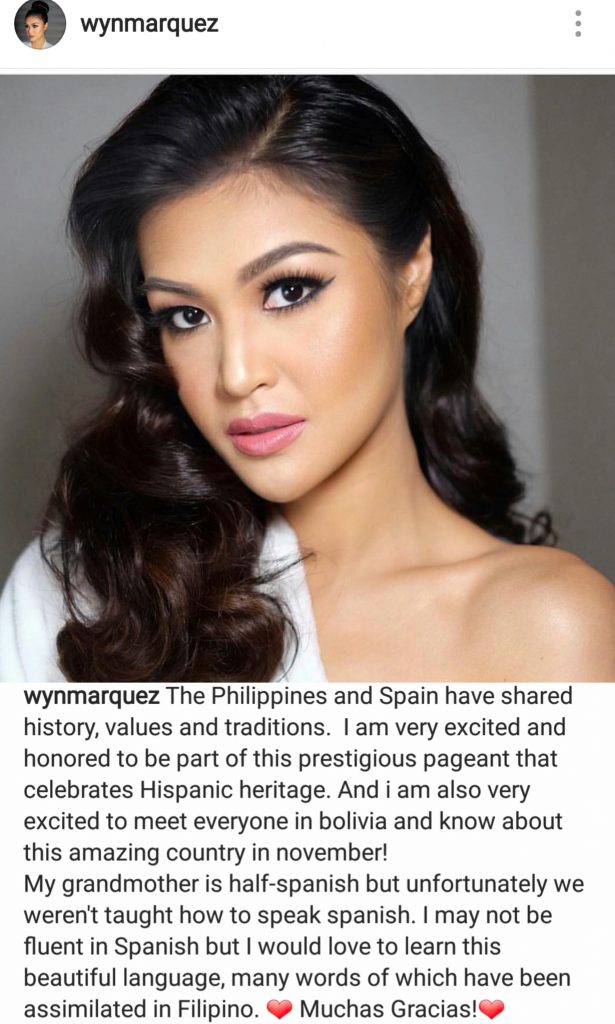 "The Philippines and Spain have shared history, values and traditions. I am very excited and honored to be part of this prestigious pageant that celebrates Hispanic heritage. And i am also very excited to meet everyone in bolivia and know about this amazing country in november! 
My grandmother is half-spanish but unfortunately we weren't taught how to speak Spanish but I would love to learn tis beautiful language, many of words which hav ebeen assimilated in Filipino. ❤ Muchas Gracias! ❤"
Reina Hispanoamericana or Hispanic American Queen is an annual beaity pageant celebrating Hispanic heritage, language and culture. It started in 1991 as Reina Sudamericana or South American Queen. The pageant is based in Santa Cruz de la Sierra in Bolivia.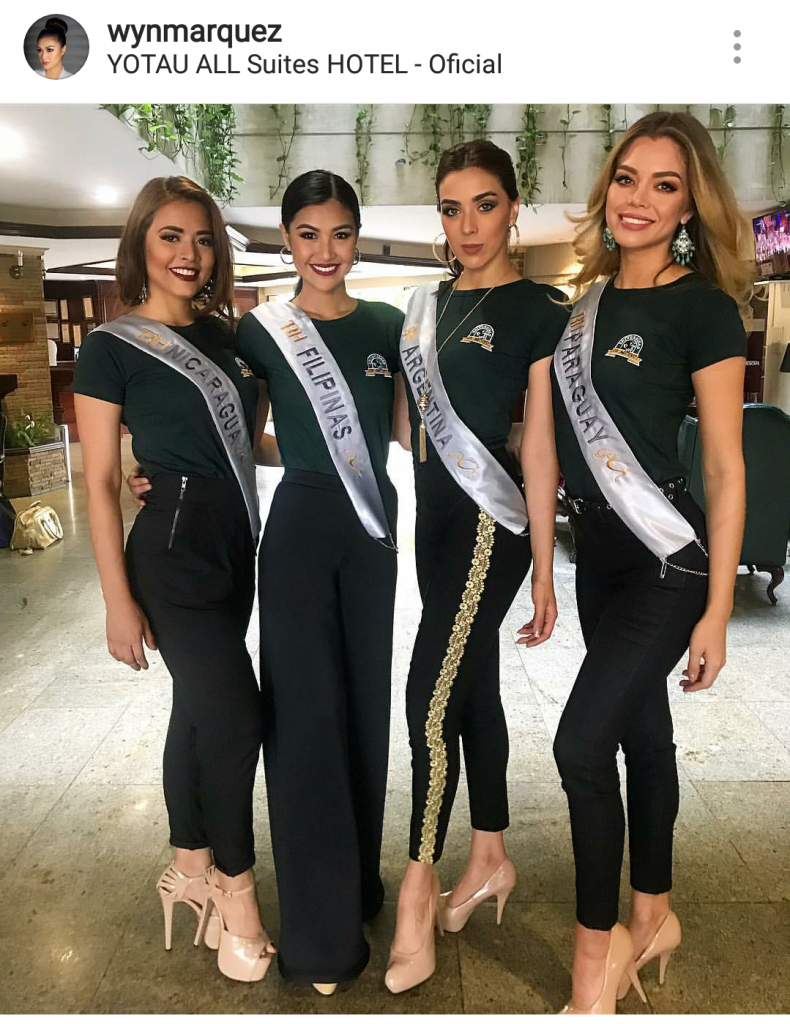 This is the first time that Philippines has been added in the list of countries that could enter the pagent together with Canada and Australia.