Two objects from Asia hang in the Anatomy School of Oxford University.
First, a Chinese map received by John Selden, an English lawyer.
Second, a piece of preserved skin from Jeoly, a slave from Mindanao.
Anatomy School of Oxford University usually showcases unusual things like Paleontological collections, ichnites in a limeston quarry, a mysterious Chinese map and a piece of preserved skin from a Mindanaoan slave.
John Selden found the mysterious Chinese map and donated it to the Oxford's Bodleian library in 1659. The said library now houses 12 million items and is one of the oldest libraries in Europe. The map, apparently, was drawn using a hand. The lands in the map was sketched in black and the ocean waters were in an uneven set of green and blue color. The blue had oxidized away due to the age of the map. The said map was also said to be one of the most unique in the history of map making.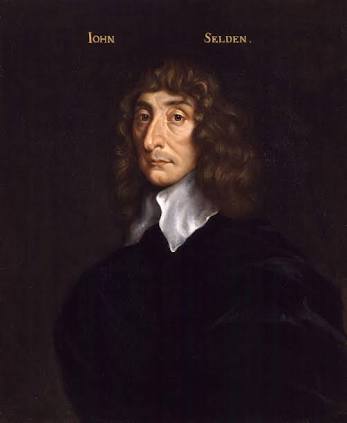 The map also shows a system of navigational routes emerging from a point away Fujian Province near the cities of Quanzhou and Zhangzhou. From there, a principle route goes northeast to Nagasaki and southwest to Hoi An and then to Pahang which leads another route past Penghu. This route heading towards a point northwest of Manila. Luzon, where Manila is situated, occupies the entire right side of the map.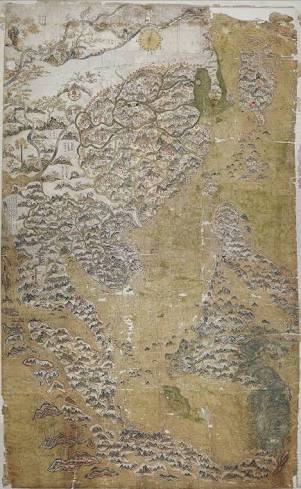 Miguel de Loarca is one of the first European or Caucasian men who had stepped in the Philippines. He had also observed that the men had their whole bodies tattooed. The tattoos were with beautiful symbols sketched by a small piece of iron ink. The iron ink is then incorporated with blood.
Jeoly was one of those men with beautiful tattoos all over his body. He was born in Miangas, now known as Davao Oriental. He was captured with his mother. Their captors stole their gold earrings and they were sold as slaves in Mindanao. They were passed along to owner and to another owner until they were sold to a buccaneer.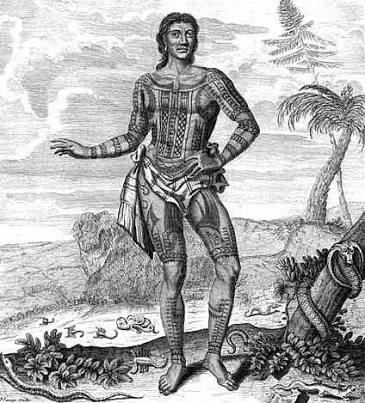 The buccaneer's name is William Damper. Despite their situation, the three had a close bond together. When Jeoly and his mother got sick, Dampier took care of them. He treated them like his own siblings.
Unfortunately, Jeoly's mother did not recover and she passed away. Jeoly, who couldn't be consoled, wrapped himself in his mother's clothes.
Jeoly and Dampier went to London. Unfortunately, whatever bond they had was whisked away because of Dampier's business. Jeoly was sold at the Blue Boar Inn at Fleet street. He was also displayed there as people gawk, point and stare at the silent, lonely and tattooed slave.
He became the famous "Prince Giolo," the tattooed man in a poster circulating around England.
Unfortunately, Jeoly died of smallpox after three months in England. A part of his skin was also sliced off after his death and for the sake of science, was preserved. His preserved skin was the first documented collection of tattooed human skin as an anatomical curiosity in England.