Beauty pageants have been one of the reason why Filipinos come together.
Miss International Philippine candidates that came in as a runner up and the winner.
In celebration and preparation for the next Miss International pageant.
Miss International is one of the most publicized beauty pageants together with Miss Universe, Miss Earth and Miss World. These are the women that came in as a runner up and won the title:
1964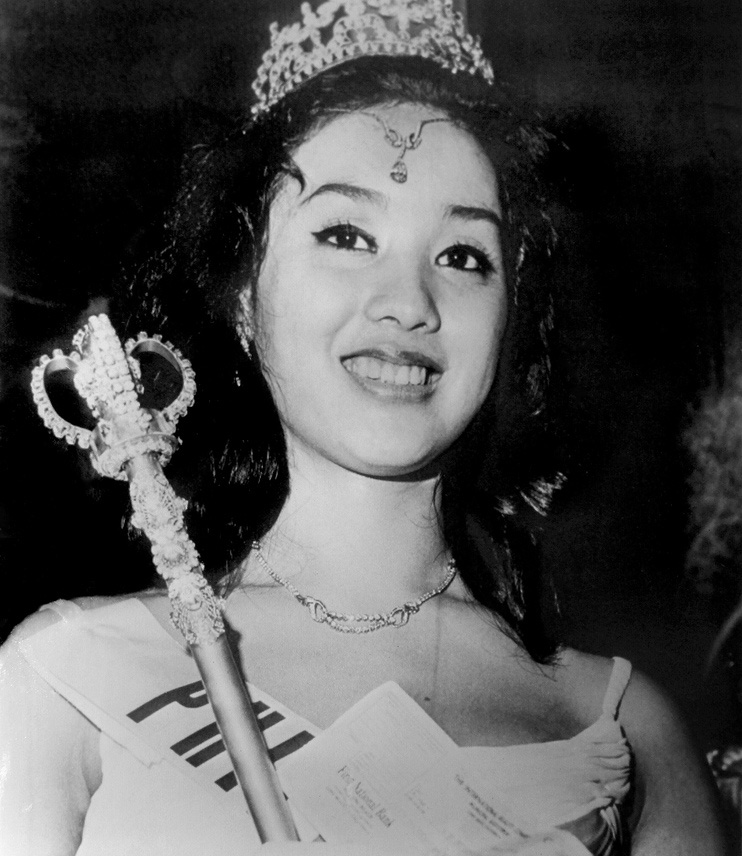 Gemma Cruz: WINNER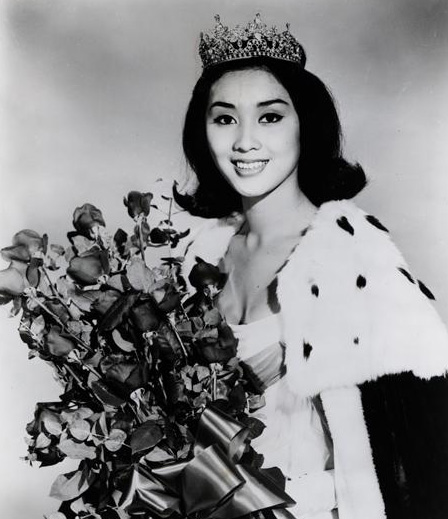 Gemma Cruz is the first Filipino and Asian to win the title of Miss International. She received an "Outstanding Manileña" and a "Golden Heart" Presidential decoration from President Diosdad Macapagal.
Her paternal great-grandmother was Doña Maria Mercado, the sister of the Philippine's National Hero, Dr. Jose Rizal. Her mother is the writer and journalist, Carmen Guerrero Nakpil and her maternal uncle is writer and diplomat Leon Maria Guerrero III.
1970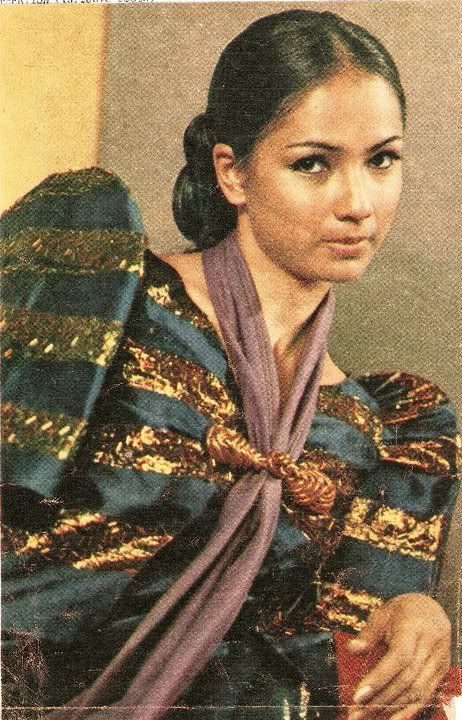 Aurora Pijuan: WINNER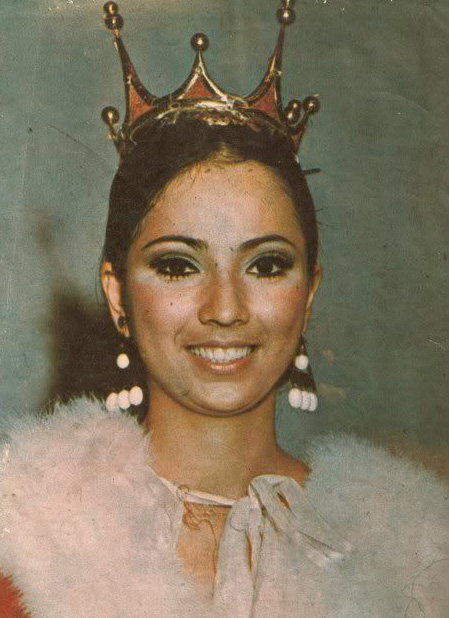 She is from Bacolod and a graduate of Saint Scholastics's College. Her victory in winning the title 1970 Miss International meant that Philippines is the first country to win the title twice.
She married golfer and basketball coach Tomas Manotoc in Dominican Republic. They have a son; TJ Manotoc and a daughter; Mavis. After years of marriage, they had a divorce. She is now an active member of the Gawad Kalinga movement in the rural area of the country.
1971
Evelyn Camus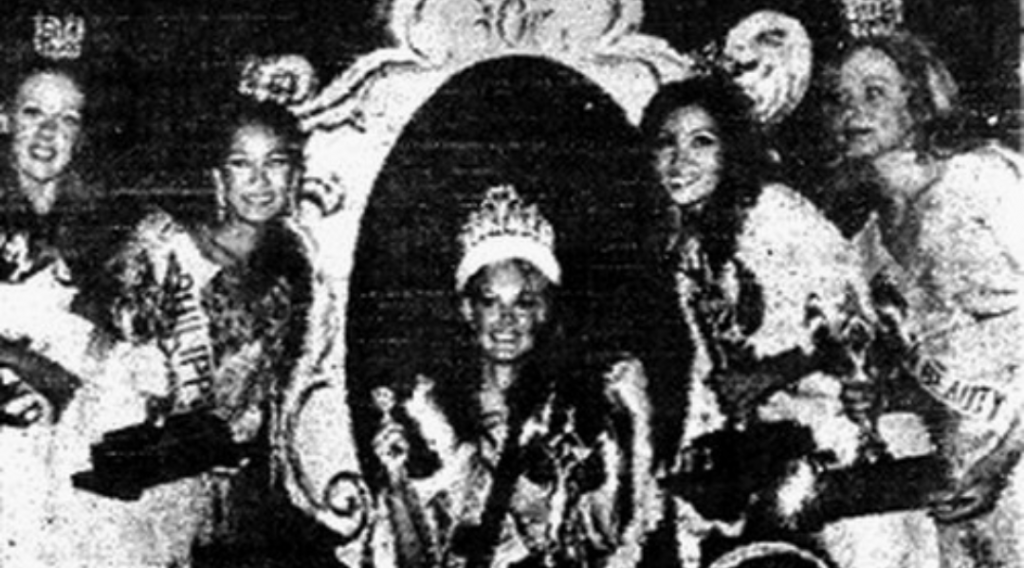 11th Miss International pageant, was held on May 26, 1971 in Long Beach, California, USA once more (it staged the first 6 Miss International pageants, from 1960-1967; with the 1966 pageant being cancelled). 50 contestants competed for the crown.
1972
Yolanda Dominguez: 2nd Runner Up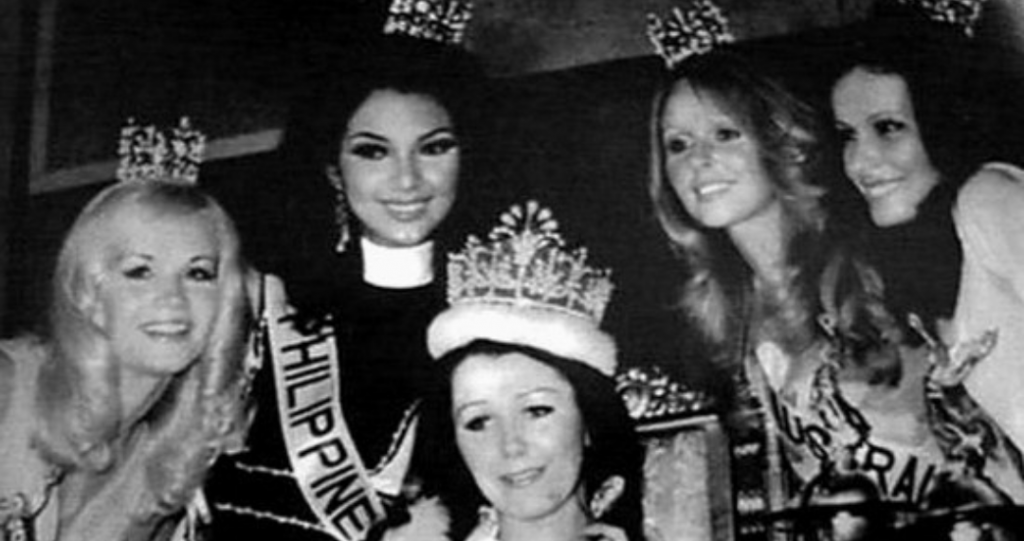 She was nicknamed "Yogi" during her pageant days and was very surprised that she was placed so well. She won the "Miss Costume" plaque, competing against 45 contestants. She used to say that she wanted to open up a store dealing fabrics and fashion clothing.
1973
Elena Ojeda: 4th Runner Up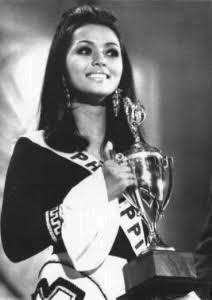 13th Miss International beauty pageant, was held on October 13, 1973 at the Exposition Hall Fairgrounds in Osaka, Japan where 45 contestants competed for the crown.
1979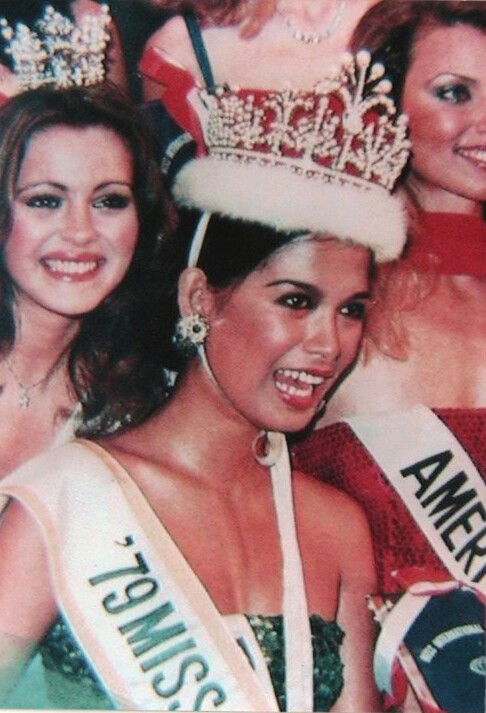 Melanie Marquez: WINNER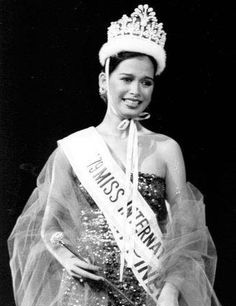 Melanie Marquez' victory in 1979 Miss International meant that Philippines was the first country to win the title thrice. Her victory also meant that, at the age of fifteen, she was the youngest to ever compete for Miss International.
In 1985, she became the Face of the 80's winner in New York, USA. In 1986, she became the first runner up in the Supermodel competition. In 2000, she was dubbed as the "Most Beautiful Miss International Winner."
2005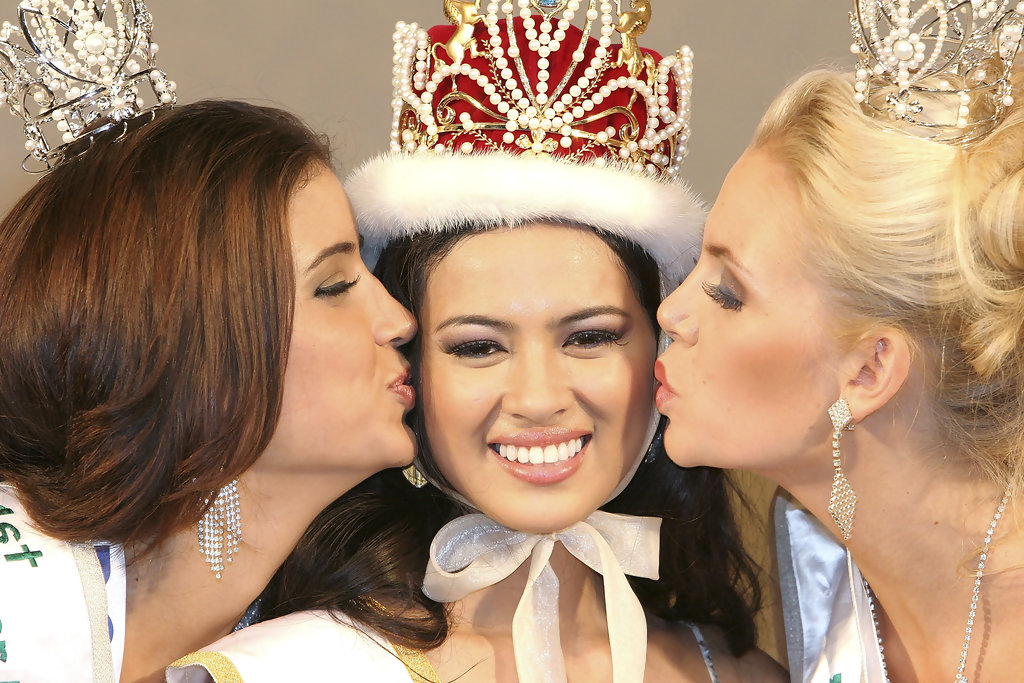 Lara Quigaman: WINNER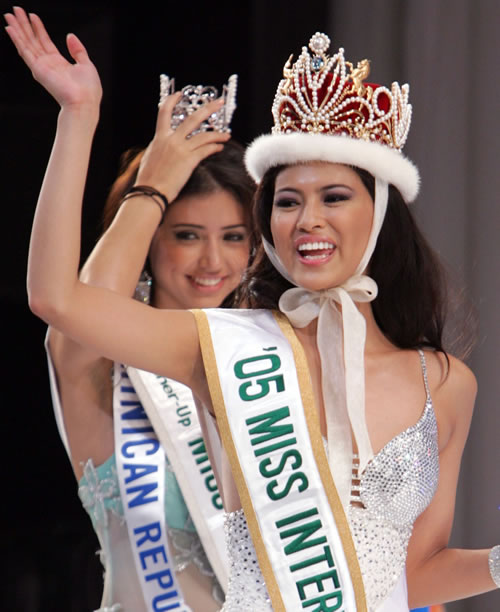 Lara Quigaman is the fourth to receive the title of Miss International. She joined Bb. Pilipinas twice, first in 2001 and last in 2005 which led her to win Bb. Pilipinas – International.
She got engaged to her lontime boyfriend, Marco Alcaraz, in 2010 and had a civil wedding in January 1, 2011 in Vancouver, Canada. They got married again in July 8, 2012 in a Christian wedding ceremony that was held at the Hacienda Isabela in Tagaytay City.
In Nov. 10 2012, she gave birth to a baby boy via cesarean section in Asian Hospital Medical Center in Alabang, Muntinlupa City.
2013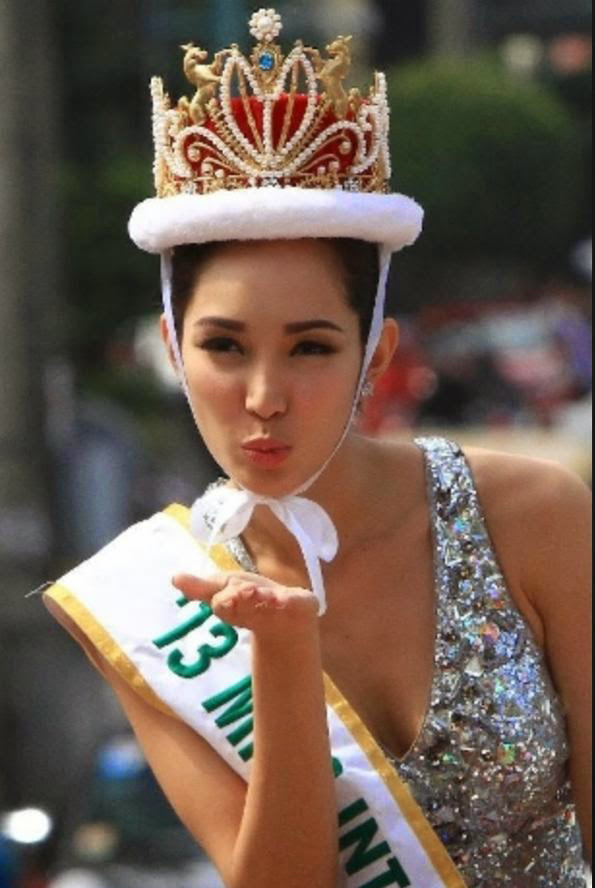 Bea Santiago: WINNER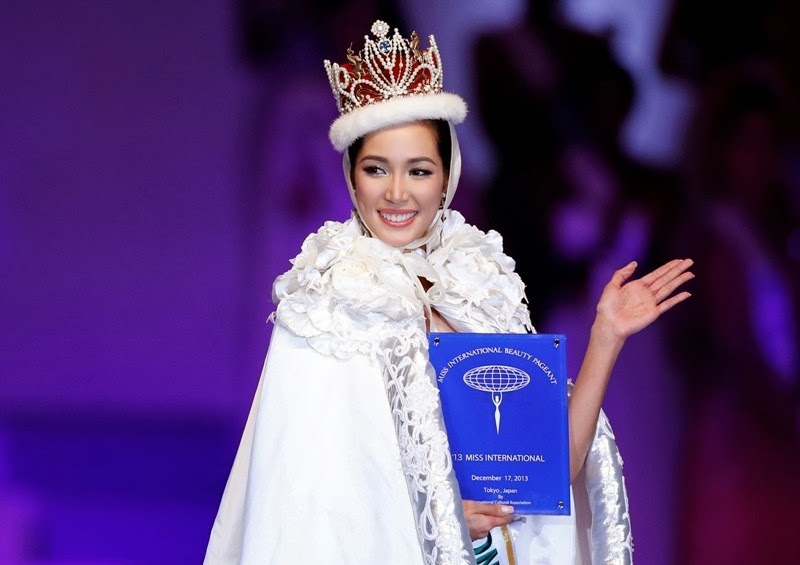 When she was 15, Bea Santiago and her family moved to Canada where she studied Communications at York University and became a model for Elite Model Management. She was also the Mutya ng Pilipinas 2011 in a Filipino Community in Canada. She was born in Muntinlupa, moved to Masbate and was raised by her grandparents.
2016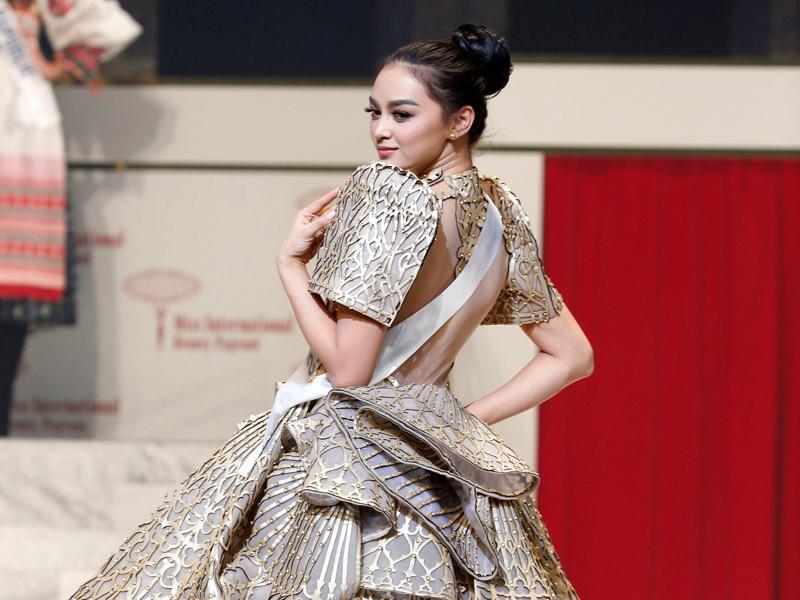 Kylie Verzosa: WINNER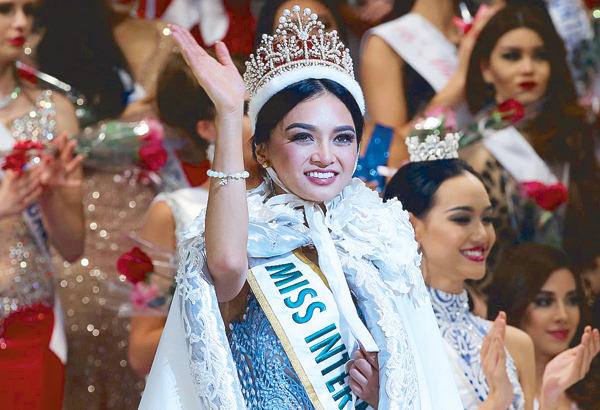 Kylie Verzosa was born in Baguio City and graduated highschool from Saint Louis University in Baguio and graduated college from Ateneo de Manila University with a bachelor's degree in Management and worked as a pre-school teacher.
She is also a member of the Professional Models Association of the Philippines. She has done ramp and print modeling.