#StopSucking hashtag has been circulating in social media.
Celebrities stands in unity to save the ocean and mother earth as a whole.
If you come across this hashtag in social media, mind you  to suck your puritan minds and just read what this hashtag really means. Yes, it's a little obscene and off to hear for somebody telling you to #stopsucking.
But celebrities and personalities in Hollywood are spreading this hashtag for good reason.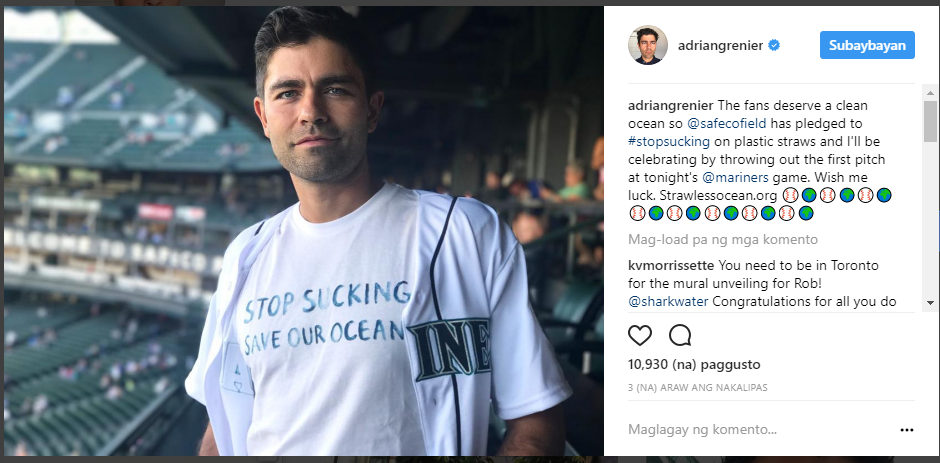 #StopSucking Hashtag was made popular by The Lonely Whale Foundation and Strawless Ocean foundation and some celebrities such as Adrian Grenier, author/motivational speaker Simon Sinek  are among others who are standing up, and making their voices heard for  the ocean, this is not to make a scene or chaos but to make a great awareness for the public to stop throwing anything in the ocean.
This is one of the quirky and naughty way of making us aware of how much plastic we throw in our ocean, and with it comes the catastrophic result that affects mother earth as a whole. Just like the hashtag #icebucketchallenge we at DailyPedia stand in unity to #StopSucking to help save our ocean and the creatures living in it especially the whales.
It may sound awful, but it is just amazing to see these celebrities standing in unity and spreading positive cause in order for us to understand the value of life and why we should take a stand as a citizen of the earth to protect our ocean and to stop throwing our garbage in it.
The question is: will Kim K #StopSucking too? It's for the ocean.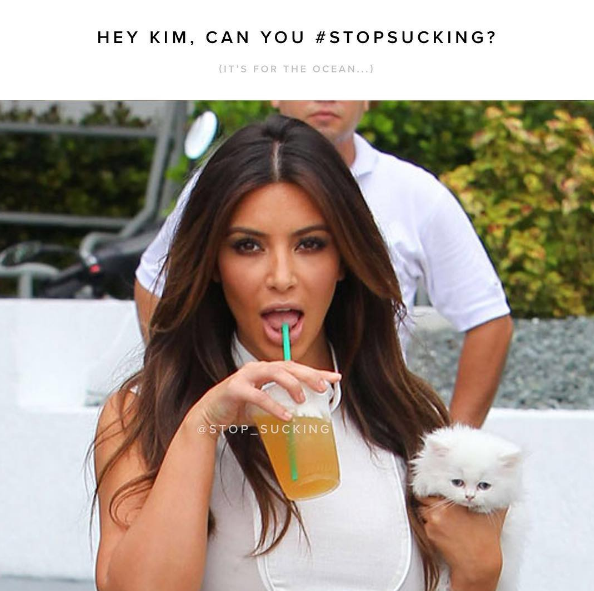 #StopSucking aims to give awareness in saving and protecting mother earth, with this we are solely responsible for the plastic we used, such as straws and the likes. I therefore conclude that, there are some not-so-pleasing words being used for a good cause such as this. By the way, shirts are being sold online and all its 100% proceeds will benefit the @lonelywhale foundation that is helping the Whales to have a clean water to live in- that's  the ocean.
You may visit https://www.lonelywhale.org/ for more details. And hey, stop sucking people, be responsible.
A straw less ocean starts with You. So #StopSucking