Online seller receives backlash from jealous girlfriend
Netizen gets hate messages from customer's girlfriend
Receiving hate messages (or worse, threats) will affect you one way or another. It's degrading, guilty or not.
Not guilty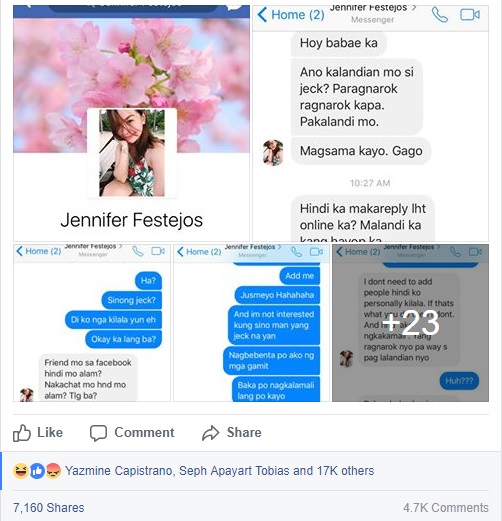 Sunshine Tan, an online seller, has shared her recent experience with a frantic girlfriend online. On her post that already reached more than 16,000 reactions and 7,000 shares, a sudden Jennifer Festejos messaged her on Facebook.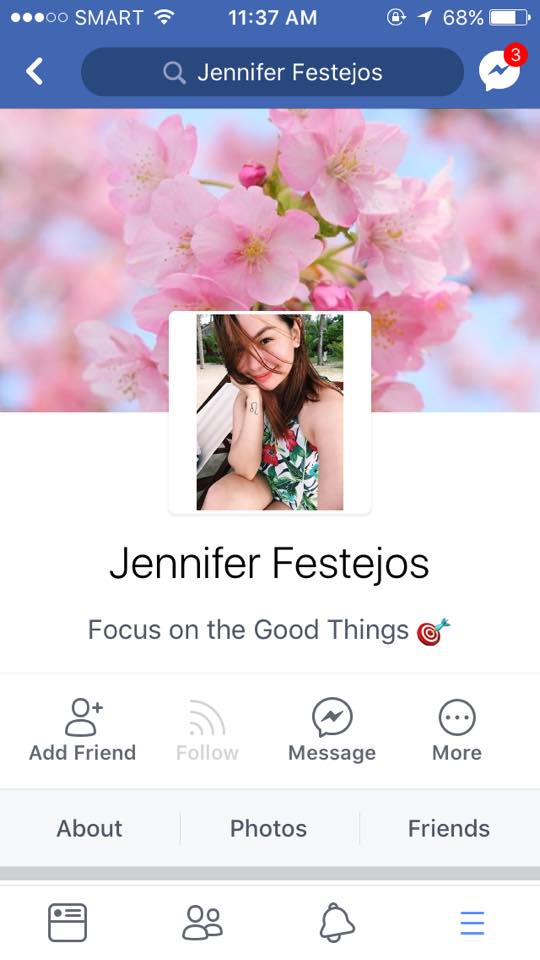 She flashed screenshots of their hilarious Messenger conversation. Out of nowhere, Festejos beeped her aggressively saying, "Ano? Kalandian mo si Jeck? Pa-Ragnarok Ragnarok ka pa. Pakalandi mo," she said. She even called Tan 'desperate' and a 'trash'.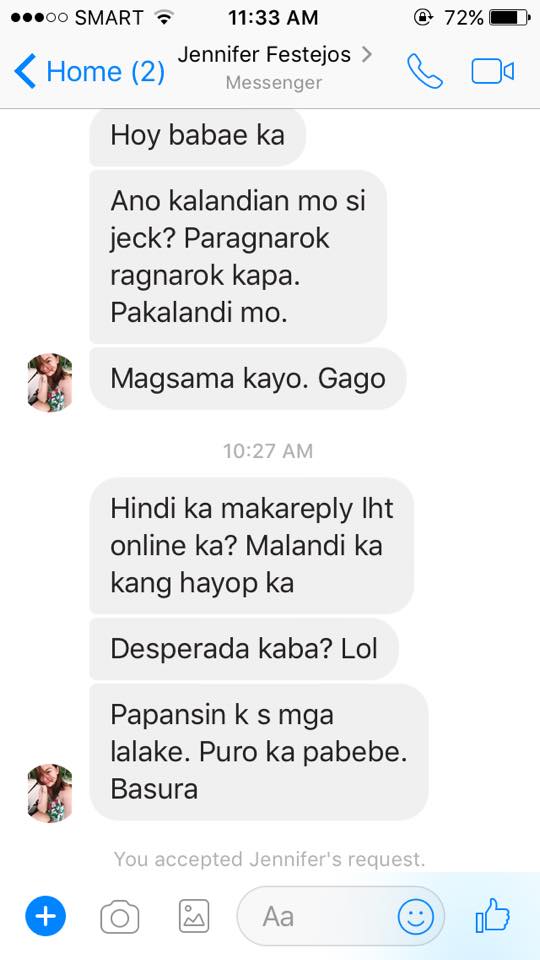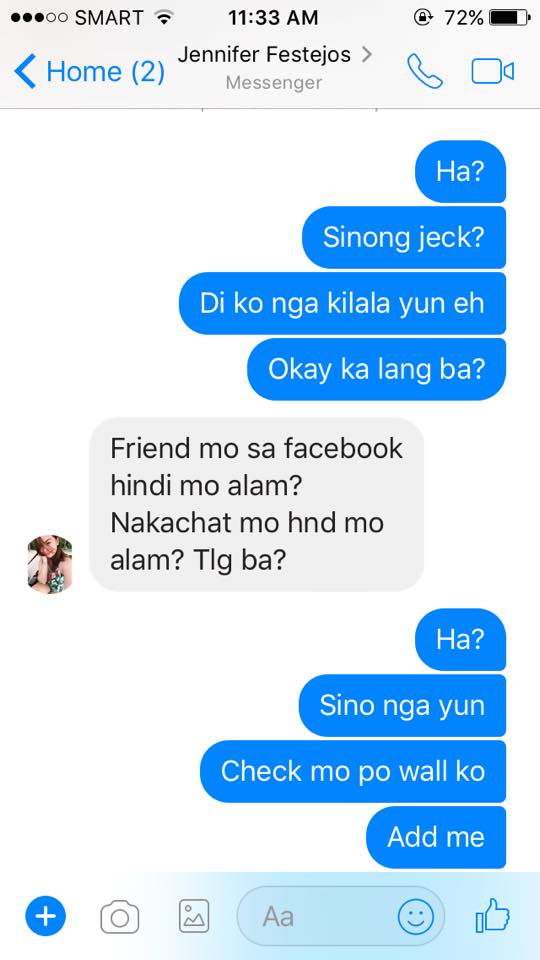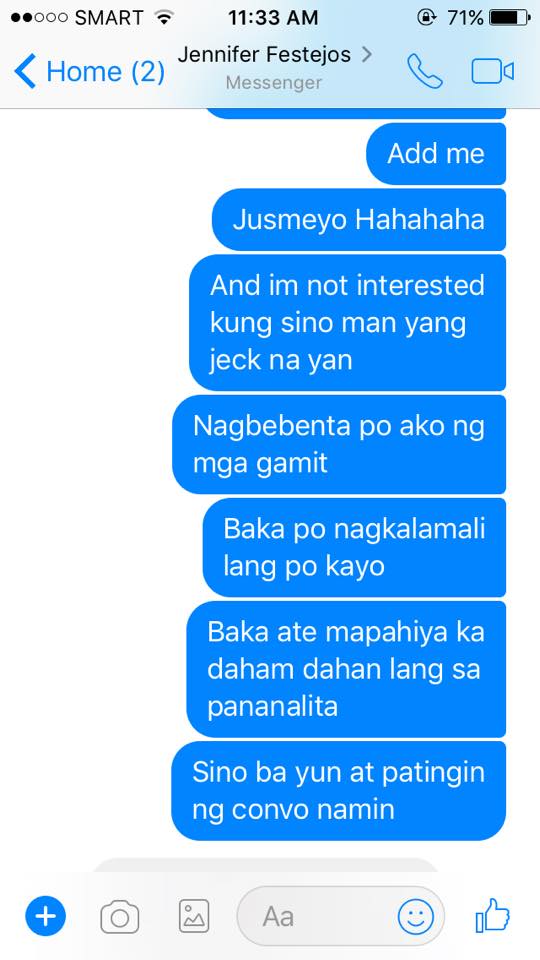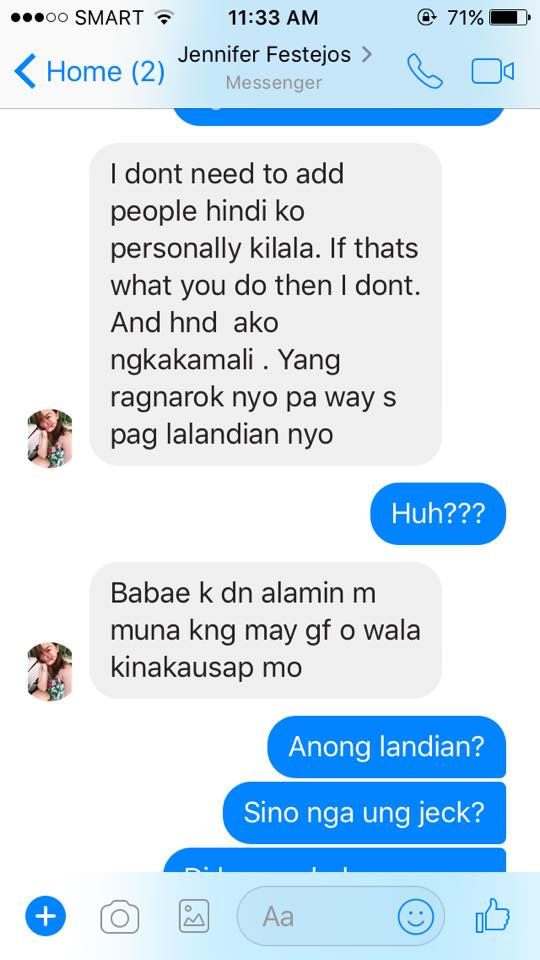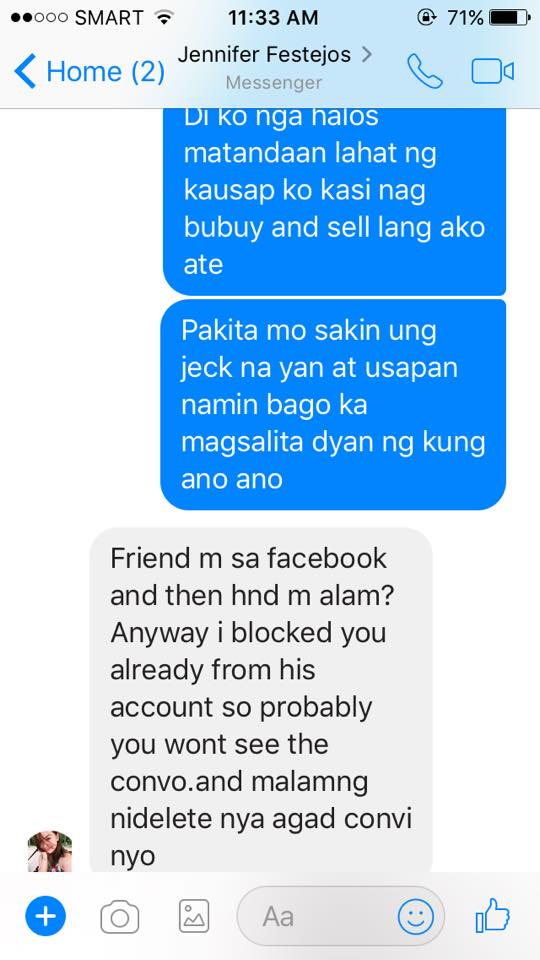 Taken aback, Tan was hesitant to reply at first. She collected all her guts and asked who Jeck is, she was clueless. Festejos as furious as she is said. "Friend mo sa Facebook, hindi mo alam? Naka-chat mo, hindi mo alam? Talaga ba?"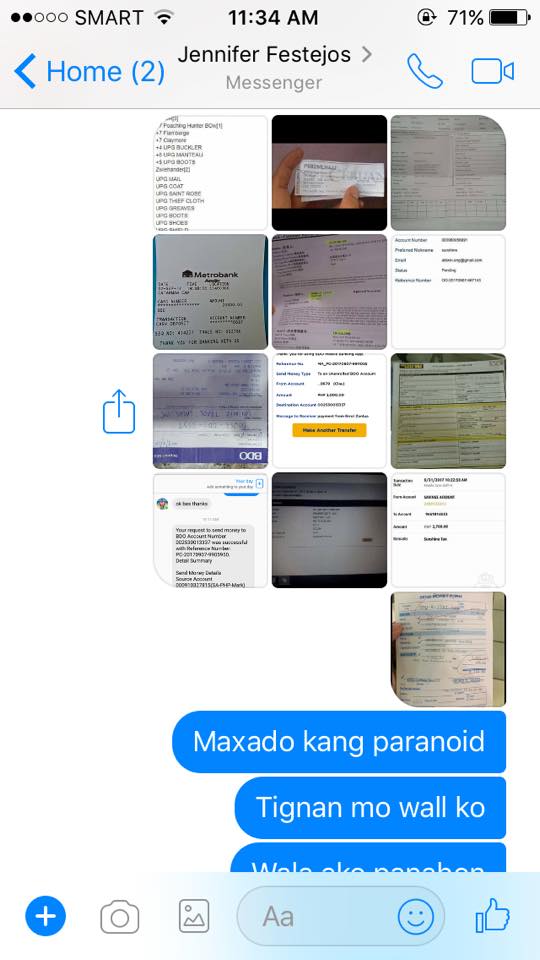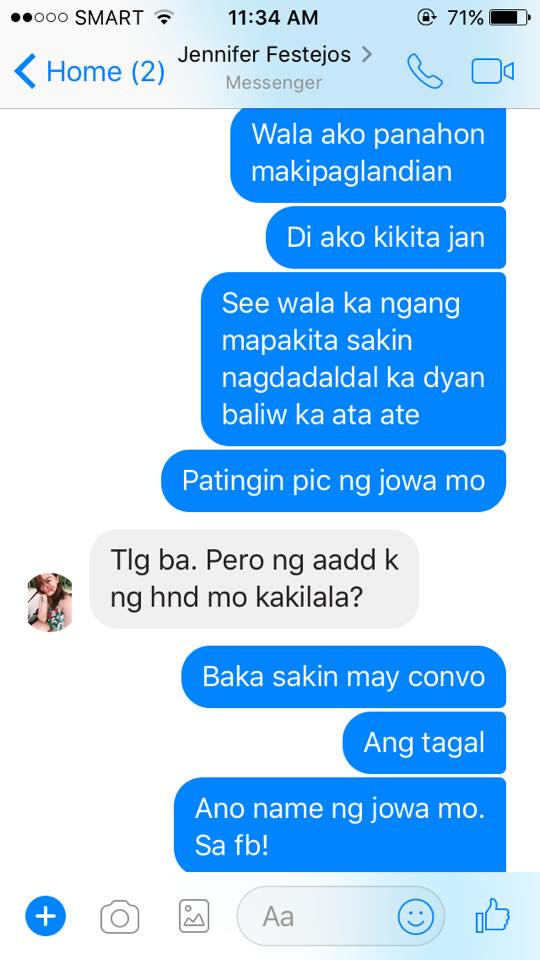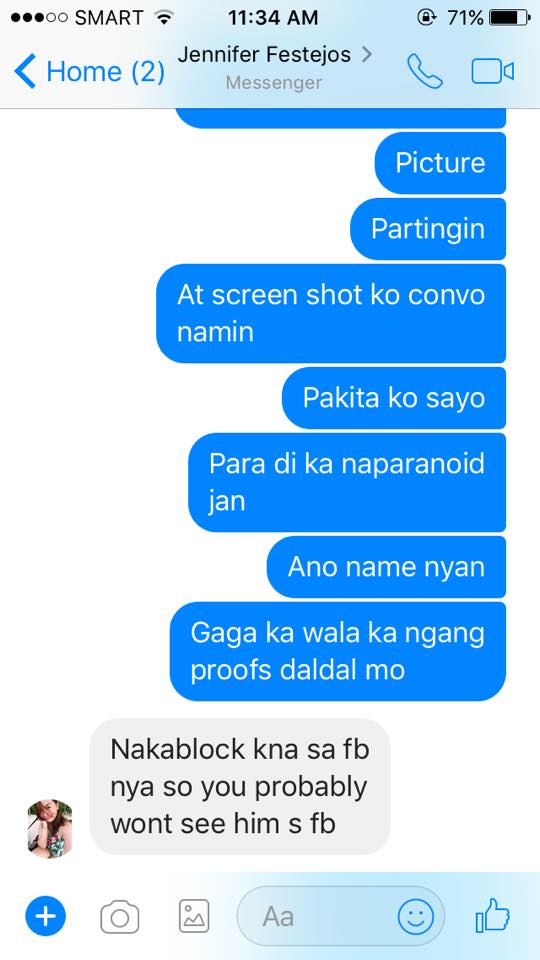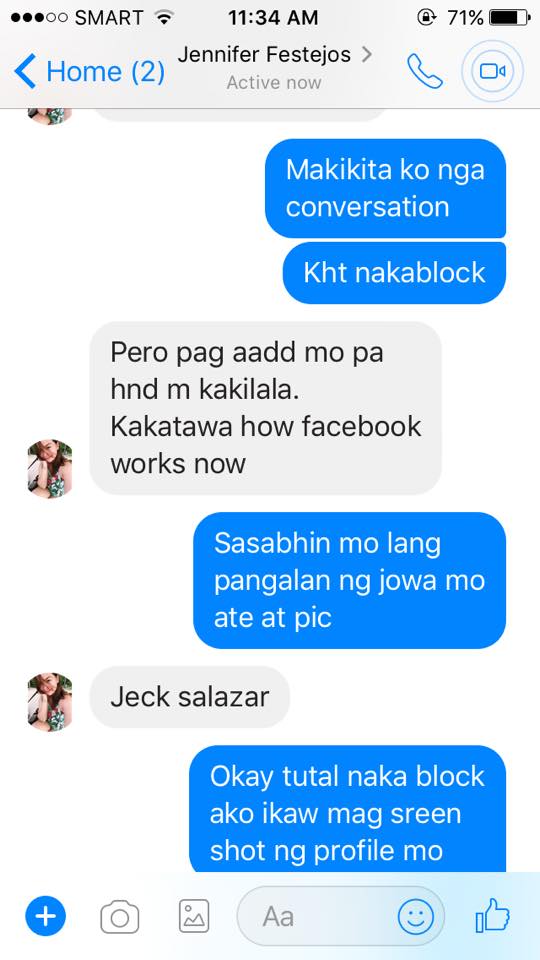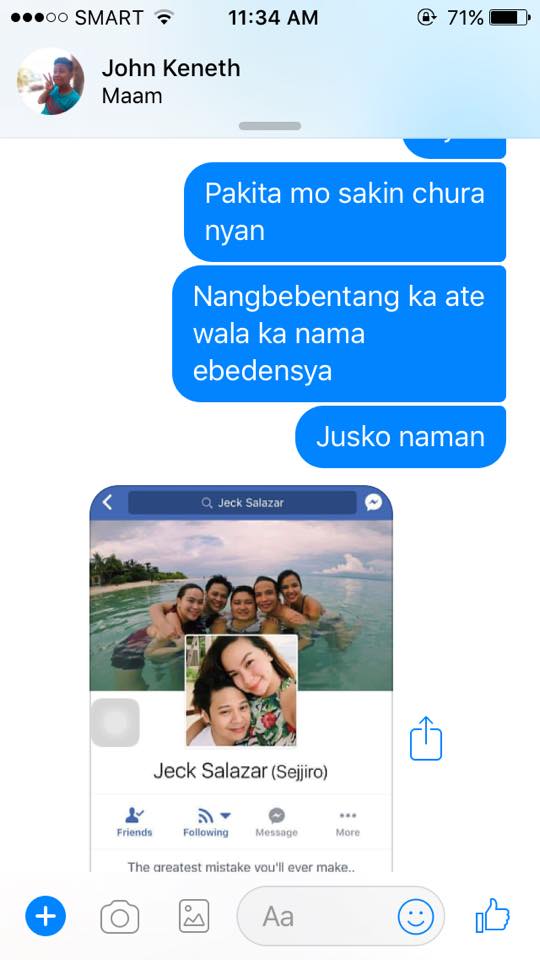 Still, doesn't know what to say, Tan insisted that he doesn't know Jeck and that she is an online seller. It is normal for her to add and talk to random customers. On the contrary, Festejos is full with fire and kept on saying that Tan was having an affair with her boyfriend. She even raised the "Babae ka" card.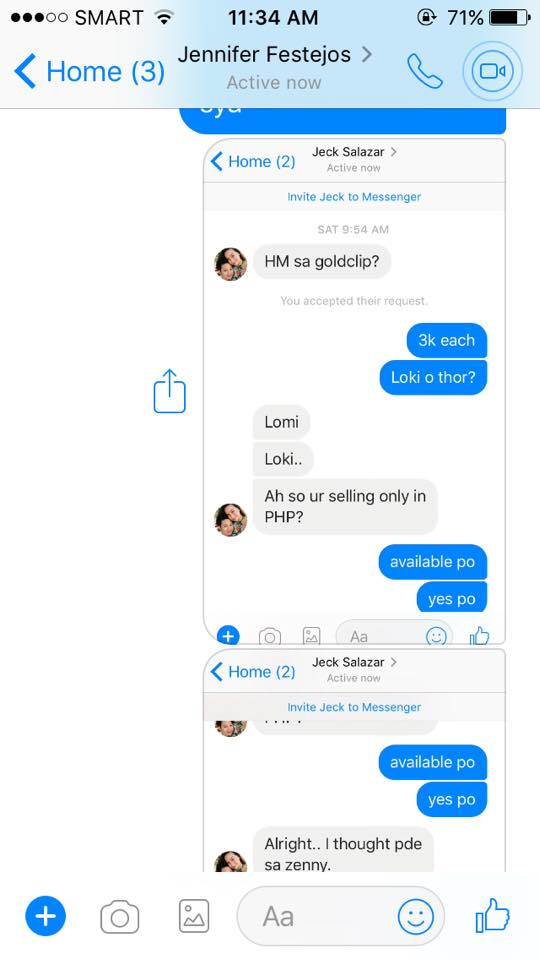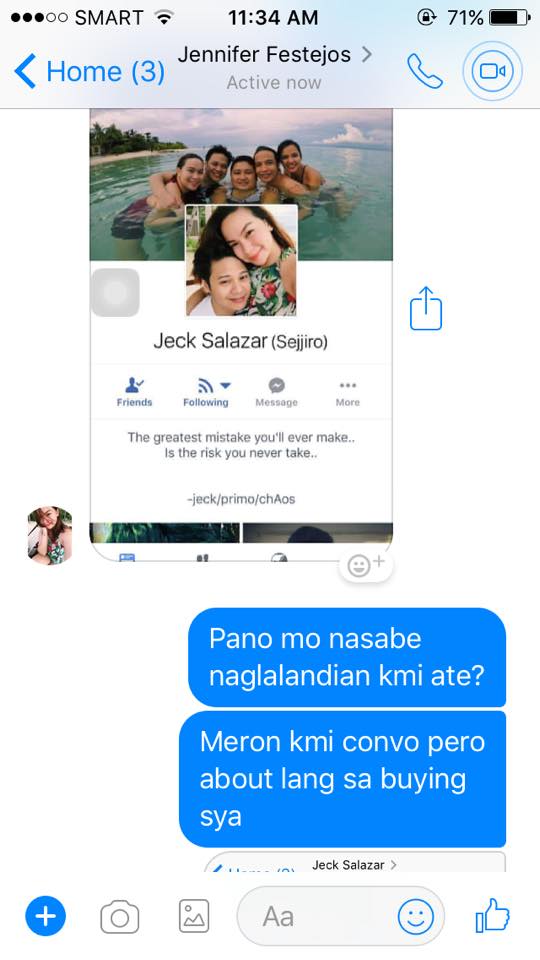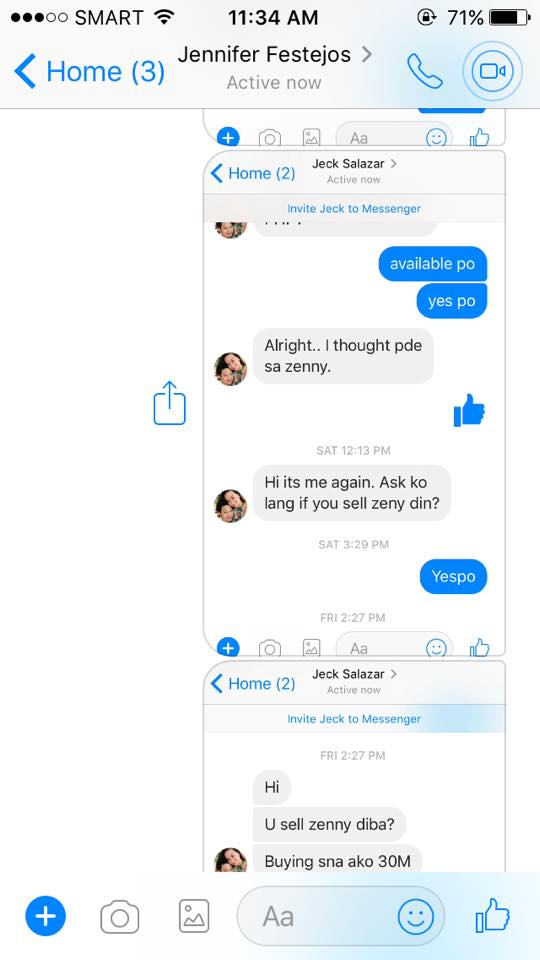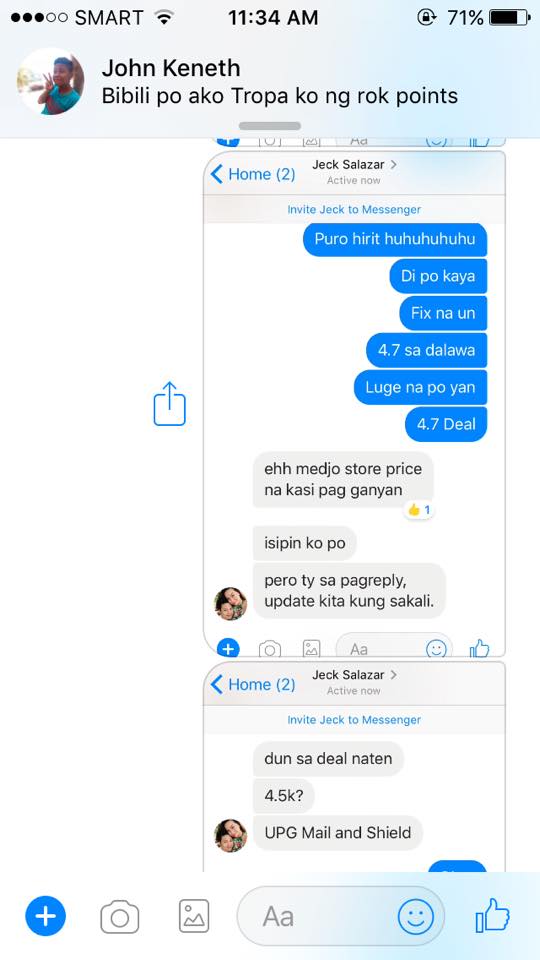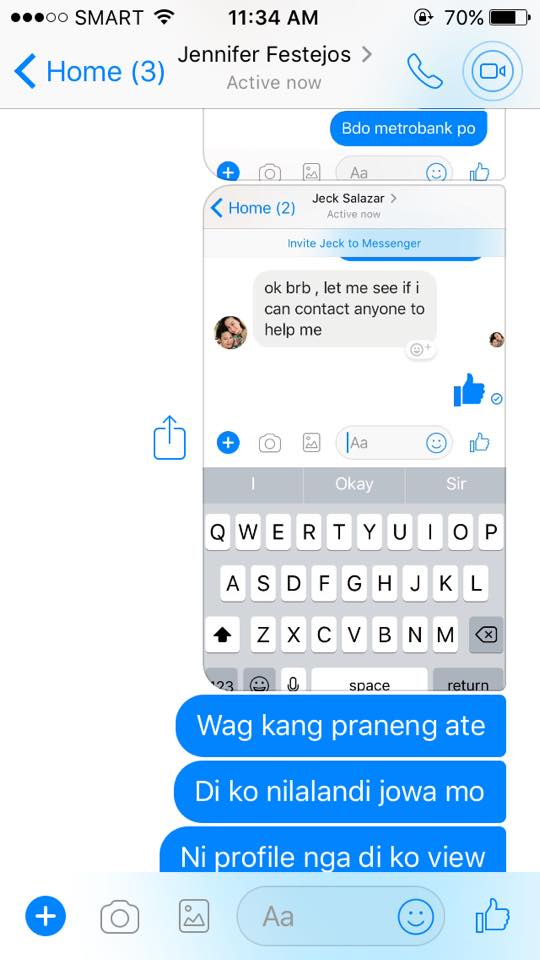 Tan then showed transactions of her recent deals to clean off her slate and attacked Jennifer, fed up of hasty accusations. Festejos blocked Tan on Jeck's Facebook to prevent their 'hidden agenda' online.
Who is Jeck?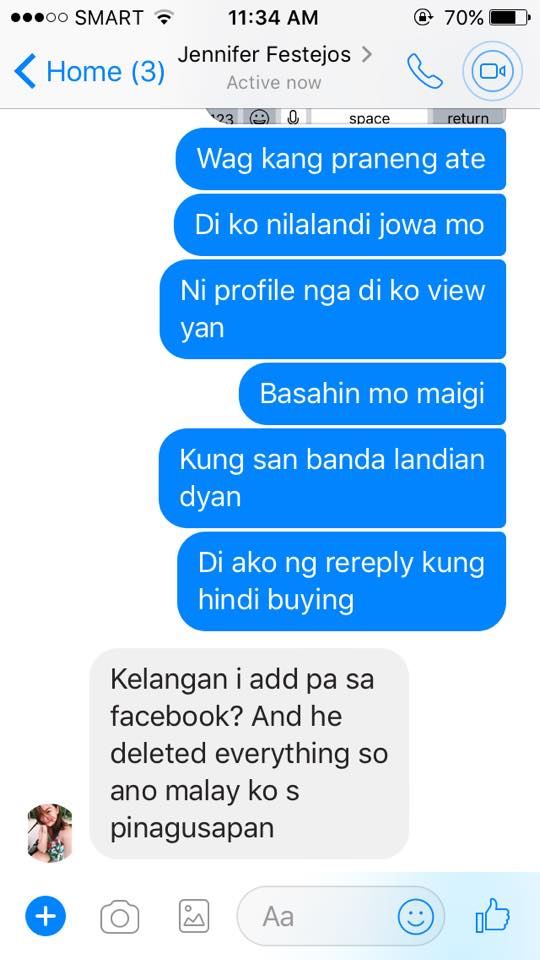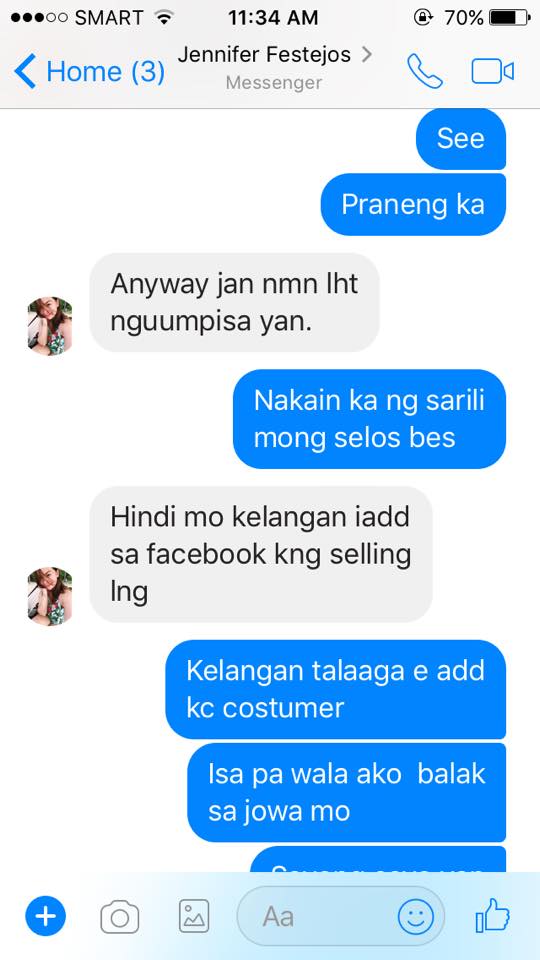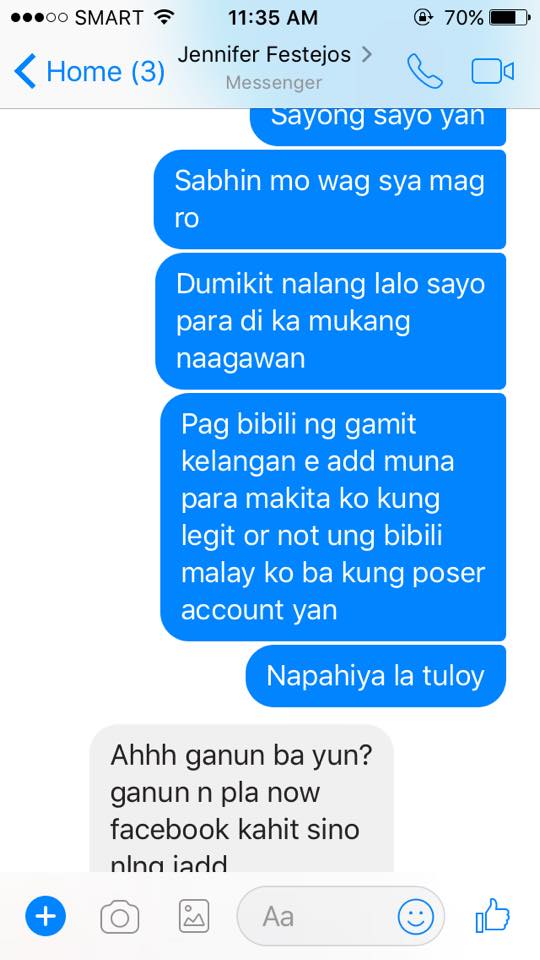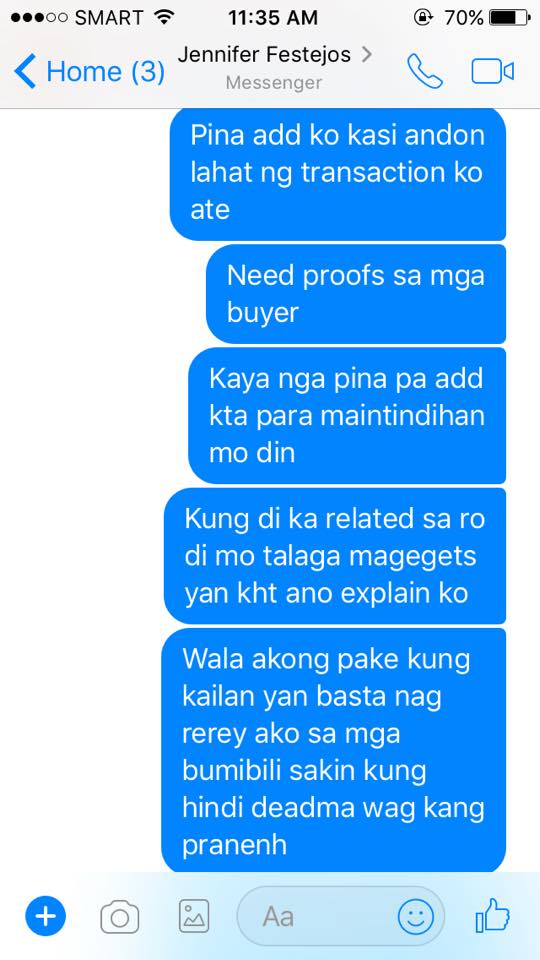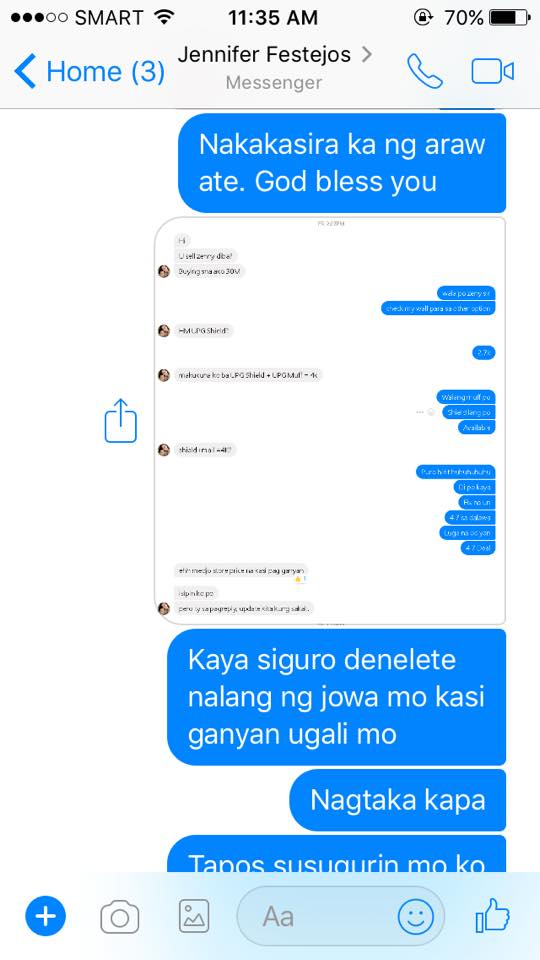 Jeck Salazar. It took Fentejos a few moments to finally spilled who Jeck is. Tan was asking Fentejos for a screenshot of her conversation with Jeck. The latter did not know what to do, it was Tan who found their conversation. She sent it to the furious girlfriend and boy, she seemed to raise the white flag.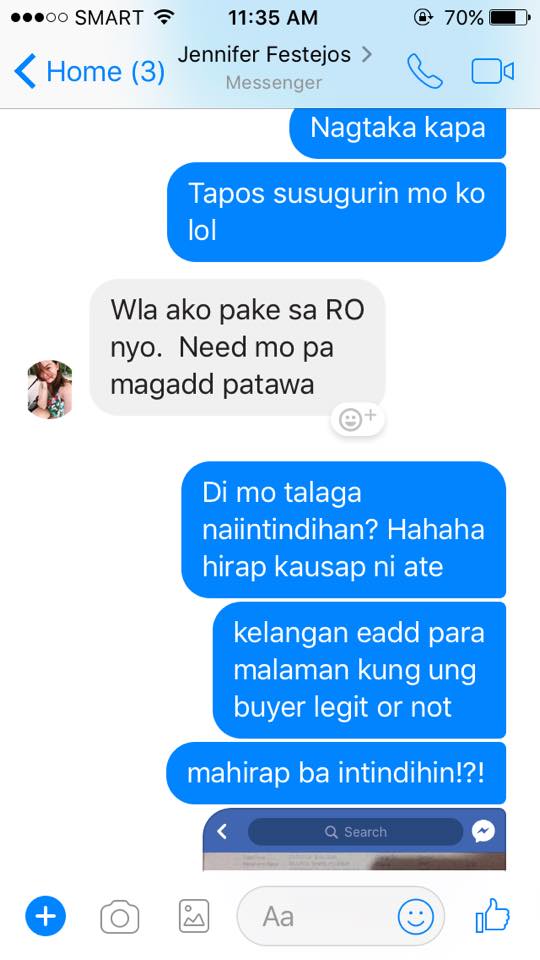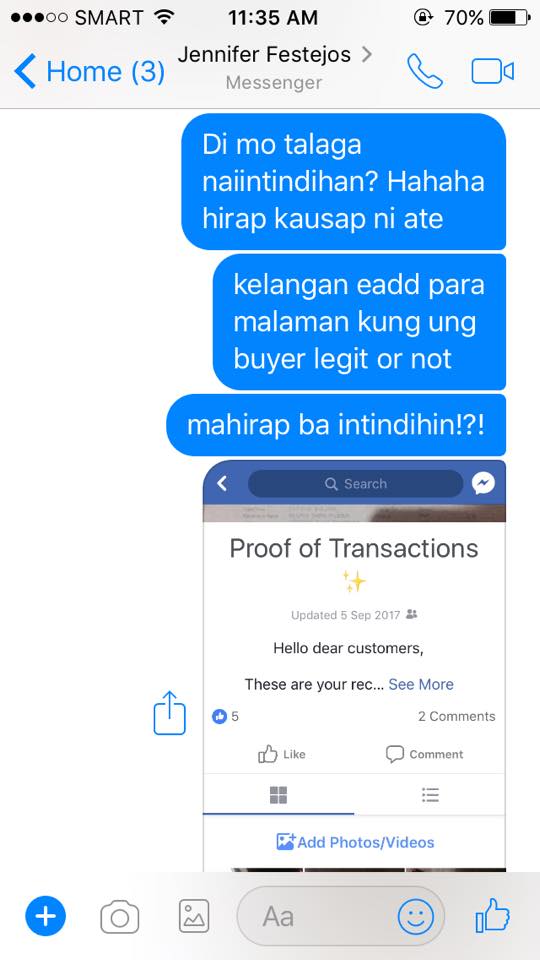 But no, she still accused Tan of deleting those flirty messages and left the business conversation. "Anyway, diyan naman lahat nag-uumpisa yan," Fentejos said.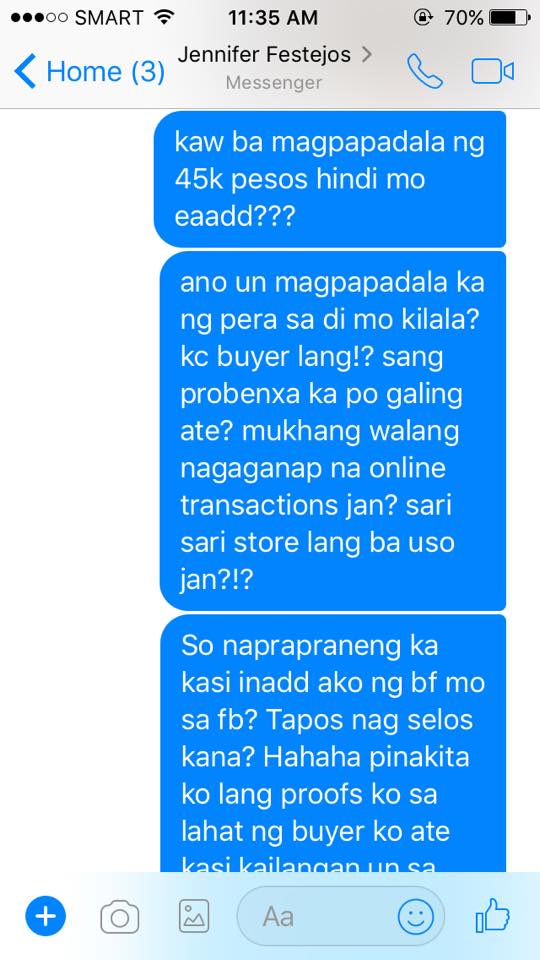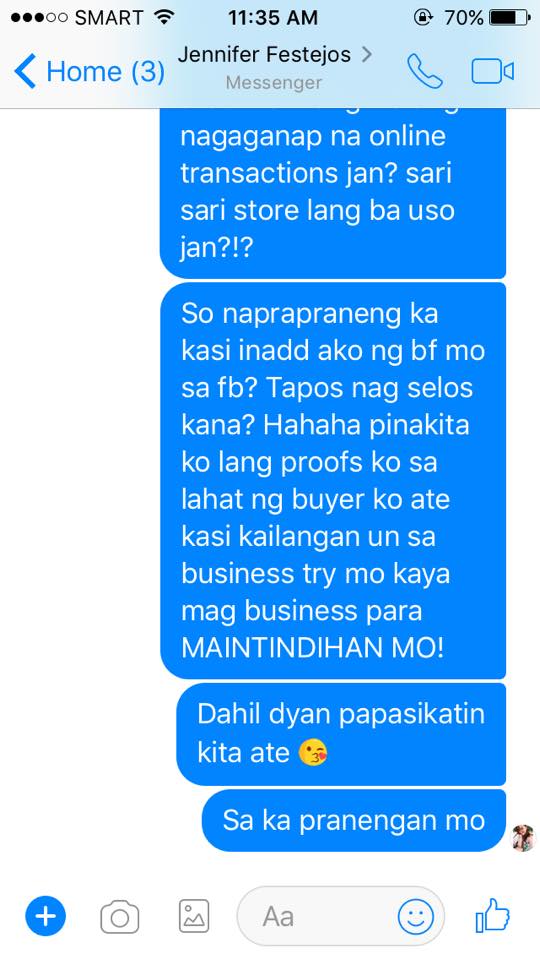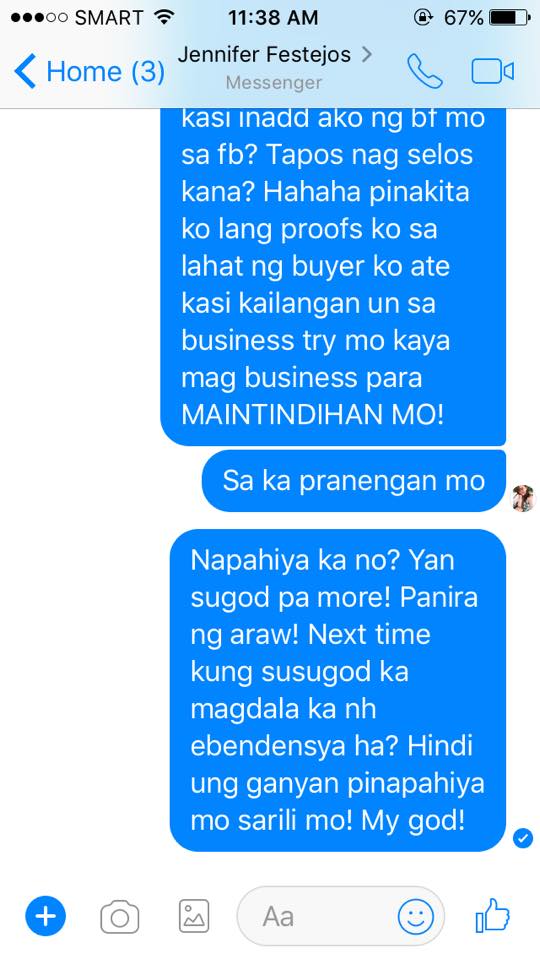 In the end, Tan grew tired of the nonsense conversation and taught Fentejos a lesson. The former posted screenshots of the whole conversation Jennifer was forced to deactivate her Facebook account.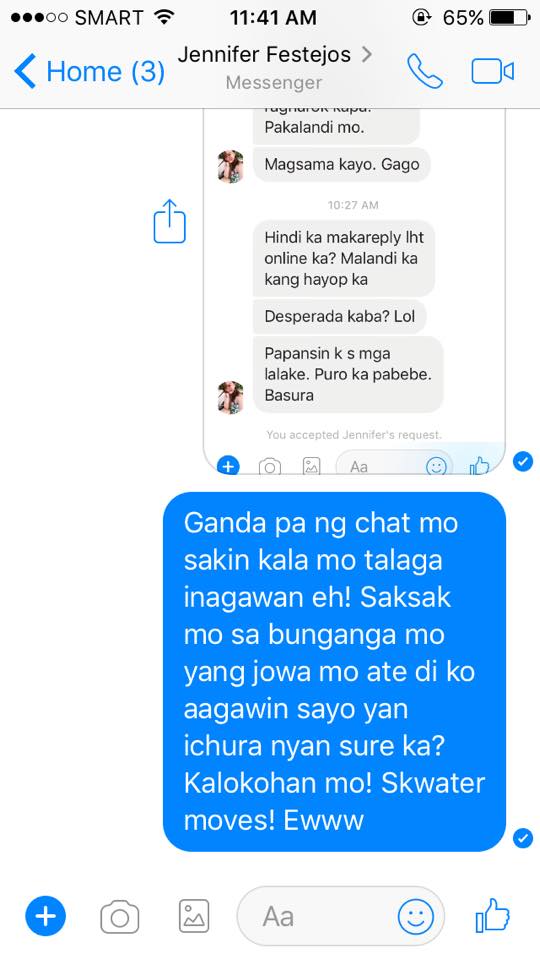 So, girls and boys, take something from this. Don't let your emotions get on your way, okay?
What do you think, guys? Share us your thoughts!