A son of a farmer from a poor rural community in Sierra Madre got accepted in Harvard University.
Romnick L. Blanco hopes to inspire other farmer's children to live a better life through education.
Who would have thought that a boy from a poor rural community in Sierra Madre would be given a chance to study in one of the best universities in the world?
Coming from a community, which he described as "full of hopelessness, poverty, and despair", Romnick L. Blanco hopes to inspire other farmer's children to live a better life through education.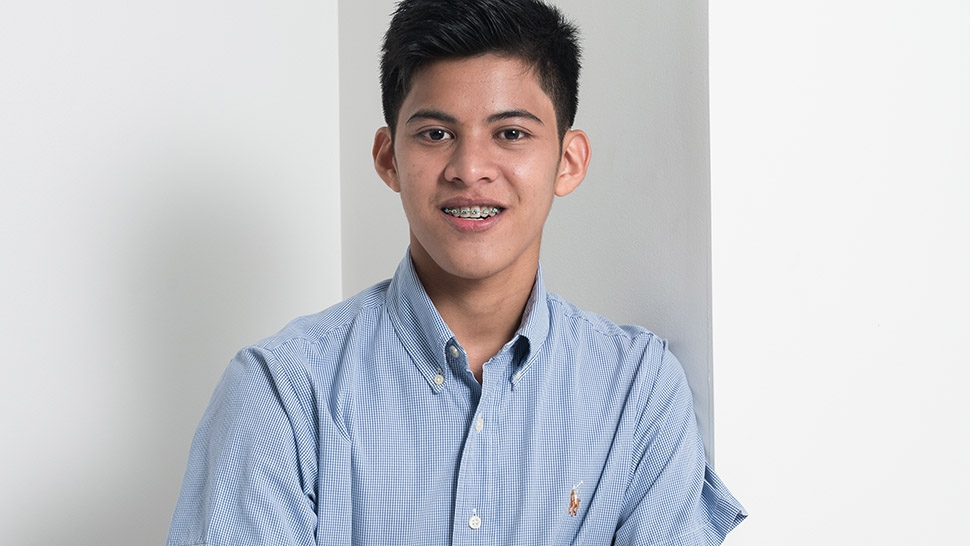 As a young pupil, Romnick had to endure two hours walk each way, cross a river and trek hazardous terrains under the scorching heat of the sun just to go to school. For Romnick, the seventh of the nine sons of a farmer, education was his only chance to improve his and his family's life.
"They believe that no matter what takes place, they will be poor forever. They see no light at the end of the tunnel," Romnick said about the people in his impoverished community.
Luckily, GreenEarth Heritage Foundation, an organization that aims to transform lives through organic agriculture, gave Romnick the opportunity to get public school education with monthly subsidy as well as access to English and computer literacy. In no time, they saw Romnick's potential and unwavering commitment.
Romnick's hard work and dedication paid off as the foundation granted him the highly-coveted five-year scholarship at the International School Manila.
While being a member of the graduating class of the International School Manila 2017 is already a huge achievement from someone in his community.  A new and exciting chapter awaits him after he got accepted in top schools including Harvard University, Dartmouth College, Wesleyan University, and New York University in Abu Dhabi.
Although he has accepted the offer from Harvard University, he won't be matriculating until the fall of 2018. He will be taking advantage of the gap year to learn practical life skills, plant more trees, and conduct a theater class for farmer's children and fellow scholars.
"There are a number of other farmers' children who are very promising in our community.  If only GreenEarth had more resources to look after many of us, my beloved foundation has proven that it knows what to do to help get a farmer's child to Ivy League!  I pray more people will consider supporting us in our movement of transforming land, transforming lives,"  Romnick told Town and Country.