Commission on Extraordinary Phenomena for the Archdiocese of Manila head Fr. Jose Francisco "Jocis" Syquia has claimed that he had already "exorcised" a sitting Philippine president.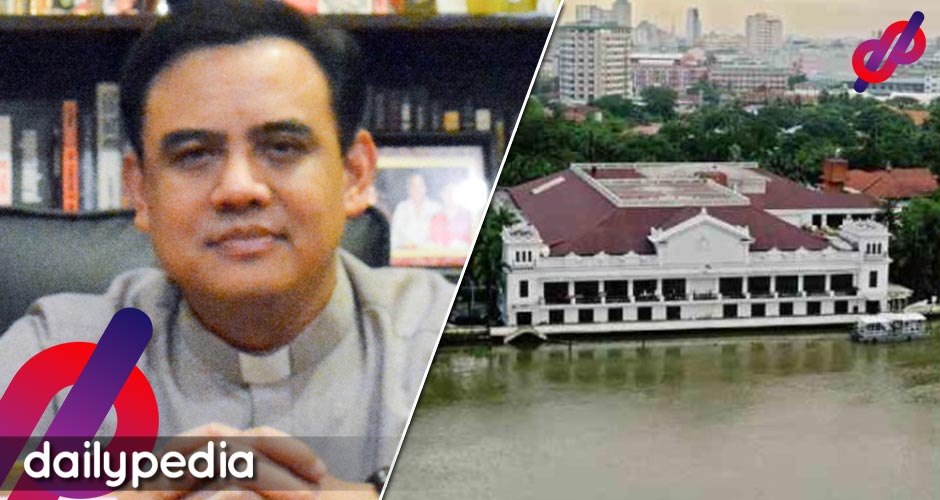 Joining Christian Esguerra's Facts First podcast, Syquia said the process of exorcism is rendered useless if the person who needs it refuses to change their ways.
"Parang sa sacramentt of confession. Pag yung isang tao wants to change his life then you can give out solution, yung pari. Pero pag ayaw then we don't give up solution." he said when asked by Esguerra if a public figures who are "evil" can be exorcised.
"Ganoon [din] sa exorcism. We can do [it] pero kapag yung tao mismo ayaw magbago buhay, babalik yung espirito," he added.
"And it's very difficult kapag yung mga tao mismo want to get rid of the hassle of beingg possessed pero ayaw nila mag bagong buhay," he furthered.
Syquia then said he got knocked out exorcising a president. He refused to disclose the name again but said that the former official is still alive.
"Actually, I've already exorcised a president. I even exorcised Malacanang before. I'm not gonna say the name,"
He explained that the devil chooses to prey on people with power and that the public should pray for its leaders.
"Napakaraming demonyo to these places of power because he knows he can influence so many people through the leaders. We have to pray for them also. Most of the demons will be sent to them because they know that these people kapag bumagsak iyan marami silang dadalhin,"
Syquia said the unnamed president summoned him because they were experiencing "oppression" and "obsession." He didn't do a "full-blown exorcism" because the president could've gone violent.
"But very hard because you have to do a change of lifestyle. Mukhang hindi handa eh," he said.
At the end of the day, it is up to the person if they want to change as the devil has no ability to force someone to sin.
"The devil cannot force you to sin. Kaya kung ayaw mo talaga magbago, I can just expel some spirits para you will have more freedom to choose God." said Syquia.