The upcoming film follows the titular character who does sex work to support her family.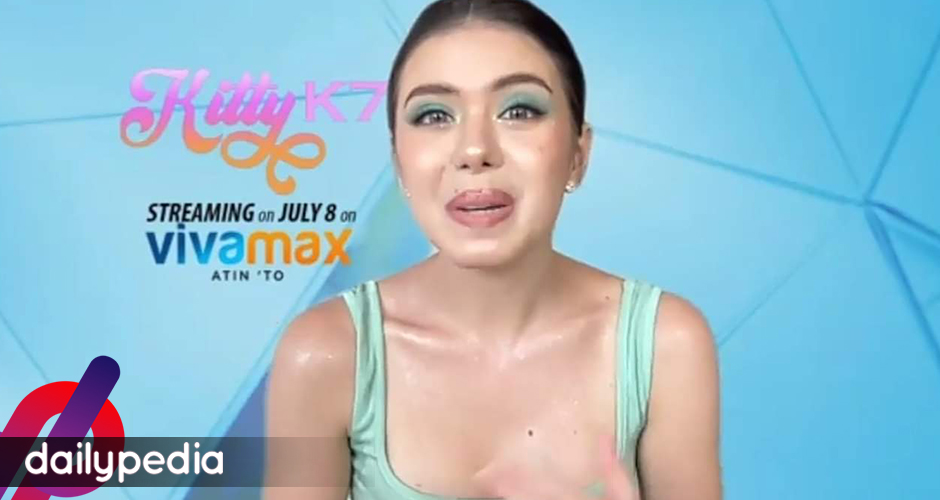 The cast members and directors of the upcoming Vivamax film, Kitty K7 had the chance of sharing their views on legalizing sex work, which, interestingly, is also where the plot of the film revolves around. It was also revealed during the interview that the film is inspired by the social media personality and 'cam girl', Salome Salvi, who actively pushes for laws that recognize 'sex work' as a job and laws that protect sex workers like her.
 Speaking to members of the press and blogging community in a mediacon, directors Joy Aquino and Dan Villegas, shared their two cents on whether or not they agree with Salvi.
While she admitted the topic is controversial, Direk Joy expressed her support for Salvi and her campaign. 
"Yeah. I know it is very controversial. It's been talked about. Pero I really think we need to get a good look…what Salome is pushing for is really the right to be able to do their job safely.
"I'm really hoping that at some point, makarating tayo, as a country in that kind of discussion" she added, as she also noted that in some parts of the world, sex work is already legal and recognized.
Marco Gallo, one of the leading actors of the film, similarly expressed his stand and shared that he, too, support the call. 
"I totally get it…I mean the same thing that I said about how we should really stop looking at it (sex woking), like it's not real job." 
 Gallo also shared that he has some friends who ventured into producing and selling pornographic content to generate income.
''Because they're my friends, I listened and I understood where they're coming from. Honestly, it's not just Filipino culture but there are multiple cultures that does not see this as a real job. We've got to wake up." 
Earlier in the interview, Direk Dan mentioned that the film was inspired by Salome Salvi's life, and noted how some parts of the world, including Amsterdam, recognize adult content creation as legal work. Direk Joy added that intensive research was made in making the film.
"We also researched on other cam girls, here and abroad. You will see that there are similarities in their stories which is very interesting…There are universal themes and ideas sa buhay nila (cam girls). Basically, we're showing a glimpse of that…I'm sure there is still a bigger picture pa.. and hopefully the film will gives you a glimpse of what they're going through and their industry," added Direk Joy.
Direk Dan meanwhile urged people to watch American talk show host, John Oliver's documentary on sex work, to get a better grasp of the issue. "I think the important thing is equal rights for everyone" he shared.
"So my stand talaga is… we legalize it" he added, noting that he already saw it work when he visited Amsterdam
Rose Van Ginkle, who plays the title role in the film, shared how she understood the plight of the sex workers when she was given the chance to talk and connect with Salome Salvi. "At first parang nalula ako, pero noong nakausap na namin siya (Salvi), makikita mo talaga na ini-eenjoy nya ginagawa niya. Parang sino ka ba naman para sabihin na tigilan mo 'yang ginagawa mo?
"(I got overwhelmed at first, but when I got the chance to talk to her, I fully understood how she was enjoying her job. It made me think 'who am I to tell her to stop what she's doing)," she recalled.
She also expressed her optimism for sex workers in the Philippines in the future, "Sana darating tayo sa point na matanggap din sya (I hope there comes a day when people like her finally get our support)."
Kitty K7 is set for a July 8 release on Vivamax, this year.