As the global music scene has drastically changed by massive digitalization in the past few years–the way an album, track sales, and how an artist's popularity is measured has also changed.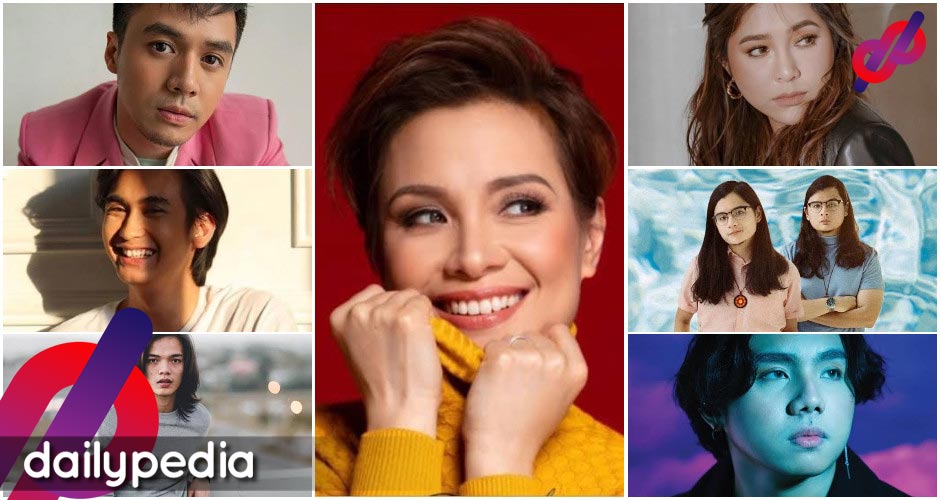 Digital sales and streaming become major components of the overall metrics in determining who's popular and who's selling. With streaming music on gadgets becoming an essential part of our everyday life, it's no surprise that most music charts today take streaming as a sole or major indicator.
Like most of the rest of the world, Filipinos are heavy Spotify users.
The streams they get on the music streaming giant–it is for this reason that would prove the local artist's popularity.
To gauge the real-time popularity of an artist, one has to take into account their monthly listeners, which are updated regularly on their Spotify profiles.
Monthly listeners measure the artist's unique listeners during 28 days period.
As of March 2022, here are the Filipino artists with the most monthly listeners on Spotify.
Zack Tabudlo 4.64 million.
Tabudlo has dramatically emerged as among the most promising local recording stars, in the last two years. 
The Voice Kids alumnus currently has four entries included in the Weekly Top 20 most streamed tracks in the Philippines (March 10-17), with Pano (1.69 million streams) and Habang Buhay (1.63 million streams) capturing the top two spots respectively.
Ben & Ben 2.82 million.
Currently, they are the only Filipino group to surpass 1 billion streams on the platform. They are the first Filipino act to reach 1.25 billion streams. Ben & Ben's present popularity is well-reflected in their unique monthly listeners. 
The nine-piece OPM folk band is known for their biggest hits, Kathang Isip, Leaves, Maybe the Night, and Araw-Araw.
Lea Salonga, 2.6 million.
After more than four decades in showbiz and the recording industry, one can say that Salonga still has it to remain in the spotlight. 
The Tony award-winning Broadway star inspires her fans through her warm and powerful vocals. She has an incredible storytelling style through singing. 
Among her most streamed tracks on the platform are A Whole New World (214 million streams) and Reflection (124 million streams). She sang the songs for the classic animated movies–Aladdin and Mulan, respectively.
Arthur Nerry 2.57 million.
Nerry's phenomenal entry to the local music scene is due to his breakthrough single, Pagsamo, which broke numerous OPM records after just two weeks of its release. 
The track has since amassed more than 64 million streams. His other single, Higa, has also surpassed 60 million streams, while Binhi has 35 million streams.
Moira de la Torre 2.49 million.
It is no surprise that Moira Dela Torre has practically become every hopeless romantic's go-to artist. 
Her songs speak of heartache, longing, and hope. Known as OPM's Hugot Queen, Dela Torre has recently hit 1.25 billion streams on Spotify, which makes her the only female and solo Filipino artist to accomplish such a feat. 
Her mos streamed tracks on the platform are Kung Di Rin Lang Ikaw (166 million streams), Tagpuan (97 million streams), and Ikaw At Ako (86 million streams).
Adie 2.23 million.
Adie took a path similar to Arthur Nerry, who astronomically rose to fame after releasing their first single. 
The 20-year-old native, however, first made waves as a YouTube vlogger and a social media influencer.
 The fact that he writes his songs speaks volumes of her being ultra-talented. His breakout hit, Paraluman, is currently his most streamed track on the platform, with 64 million streams.
Parokya Ni Edgar 2.1 million.
You can say this band has kept its massive popularity through the years, even though it's been years already since they last released a hit studio album.
 Their songs remain 'barkada' and 'inuman' anthems, and that's not surprising given their very relatable lyrics. Among their most streamed tracks on Spotify include Your Song with 92 million streams, Harana with 46 million streams, and Gitara with 38 million streams.
NOBITA 2 million.
Pop-rock band NOBITA has a very refreshing take on sentimental love songs.
Their smash single, Ikaw Lang, is an instant love anthem with more than 64 million streams on the platform, while Unang Sayaw has 15 million streams.
Skusta Clee 1.91 million.
Clee has fast become a local hip-hop and rap idol since he went solo and made his music. 
His nearly 2-million monthly listeners should be enough to prove his massive popularity. Yet, his most-streamed tracks on the platform, including Sa Susunod Na Lang with 93 million streams, Pauwi Na Ako with 80 million streams, and Zebbiana with 75 million streams.
mrld 1.783.
While mrld or Meriel de Jesus in real life, made a significant stride in her career during the pandemic, it's worth noting that she has been striving to break through the mainstream since she was a kid. 
The young artist takes pride in her musical styles. Among her most streamed singles on Spotify include Ligaya and An Art Gallery Could Never Be As Unique As You, each of which has more than 13 million streams.
Silent Sanctuary 1.72 million.
Formed in 2001, this Filipino rock band is known for mixing both classical and modern instruments for their sound. 
The band had had their first breakthrough when they released their studio album, Ellipsis of the Mind in 2004. On Spotify, their most successful tracks are Pasensya Ka Na with 102 million streams, Sayo with 78 million streams, and Ikaw Lamang with 52 million streams.
December Avenue 1.69 million.
This indie-alternative band founded in 2008, is 2019's most-streamed Filipino act. 
Their most streamed tracks include Kung Di Rin Law Ikaw (with Moira de la Torre), with 161 million streams, Sa Ngalan Ng Pag-ibig with 128 million streams, and Bulong with 84 million streams.
Sam Concepcion 1.54 million.
Concepcion's viral hit, Diwata, is currently one of the 10 most-streamed tracks by a Filipino act on Spotify. 
The track was used as one of the themes of last year's Miss Universe-Philippines pageant. It currently has 7 million streams, which is still expected to quickly go higher. His most-streamed singles, so far, are Dati with 15 million streams, and Mahal na Mahal with 12 million streams.
Which of these artists have songs on your current playlist? Don't forget to share your thoughts about your fave Filipino artists in the comment section below: