Like a full-blown storm that keeps its strength even after landfall, BGYO continues charging forward to the global stage as it accomplishes outstanding feats; not too many newbie groups can achieve.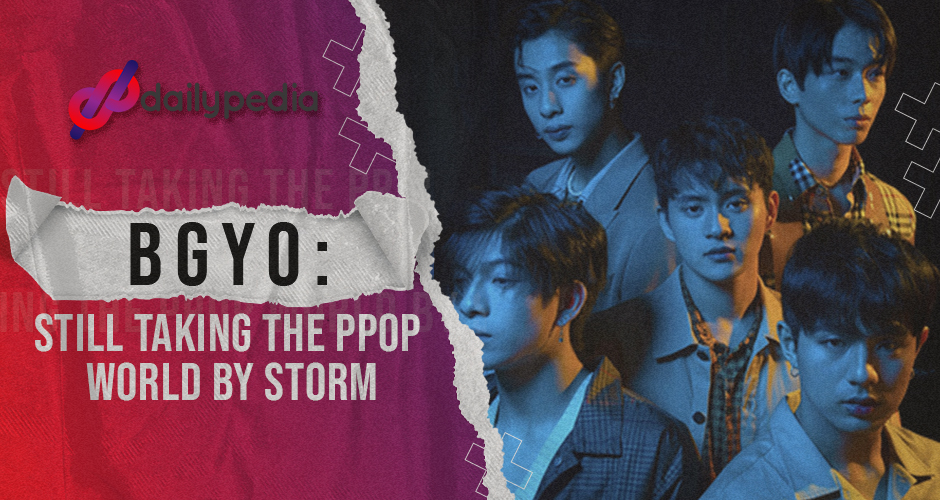 The P-POP phenomenon continues to go ablaze this year. That it won't be surprised if half a dozen or more new groups join the craze. At the forefront of this trend is BGYO, who, after a little over a year since their debut, has victoriously emerged as among the most successful local idol groups today. Launched on January 29, last year, the five-piece boy group composed of Gelo, Akira, JL, Nate, and Mikki, has pulled off a staggering level of success, with numerous recognitions and milestones now under their belt.
BGYO debuted with their song 'He's Into Her' at no. 2 on Billboard's now-defunct Next Big Sound chart in May 2021, making the group one of only a few local groups to penetrate the social media-driven chart. Three months later, they did again, and this time they even captured the top spot, setting an exceptionally rare feat for a local group.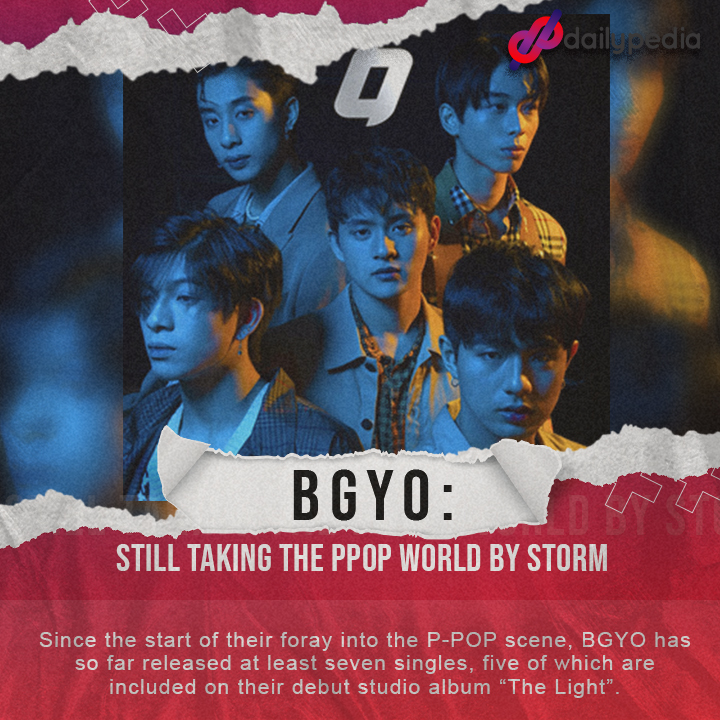 Since the start of their foray into the P-POP scene, BGYO has so far released at least seven singles, five of which are included on their debut studio album 'The Light'. Their first single, The Light, served as their launching song, which pretty introduced the goals they are trying to fulfill. "The Light" is a powerful genre-bending OPM track infused with R&B, progressive hip hop, and electronic music elements. The track talked about reaching for your dreams, which the group can accomplish in barely a year. More than half a dozen singles and a powerful debut album later, BGYO is a completely realized dream, but it's destined to get bigger.
In November last year, the group staged its first major concert. One month later, they pulled off their first international performance at the 1MX Dubai concert, marking the first time they performed in front of an international crowd.
This year, BGYO members got introduced as H&M campaign new faces. It has affirmed the group's power to inspire and move people towards choosing the 'right' personal styles.
There's no doubt that Mikki, Nate, JL, Akira, and Gelo as five of the country's prettiest local idol group members. They get selected as endorsers of a known global brand, which speaks volumes of their incredible star power.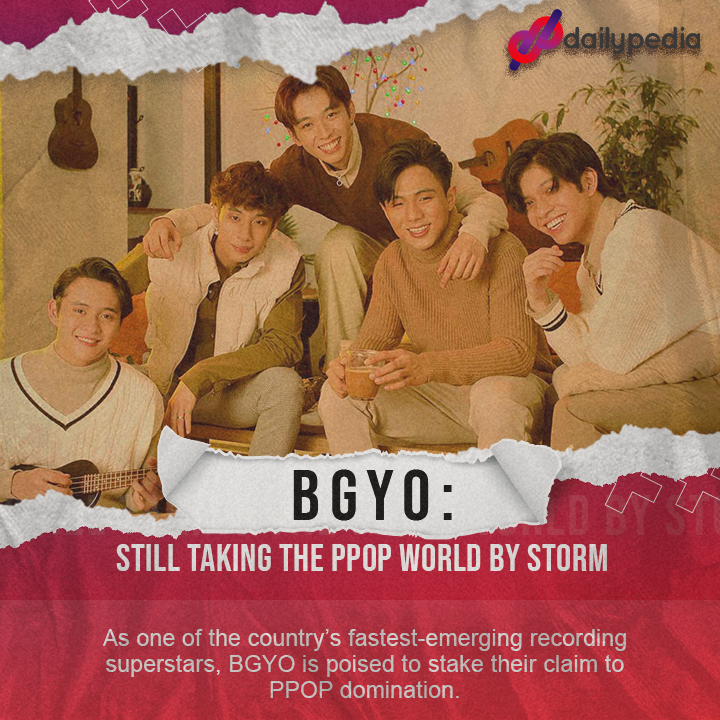 As one of the country's fastest-emerging recording superstars, BGYO is poised to take its claim to the PPOP domination. They're like a full-blown storm that continues to gather strength and sustain its forward momentum. They're unstoppable. In their first year alone, the group's songs have been streamed more than 10 million times on Spotify, and their music videos have amassed more than 12 million views on YouTube. 
Their first music video, The Light, alone has 4.5 million views now.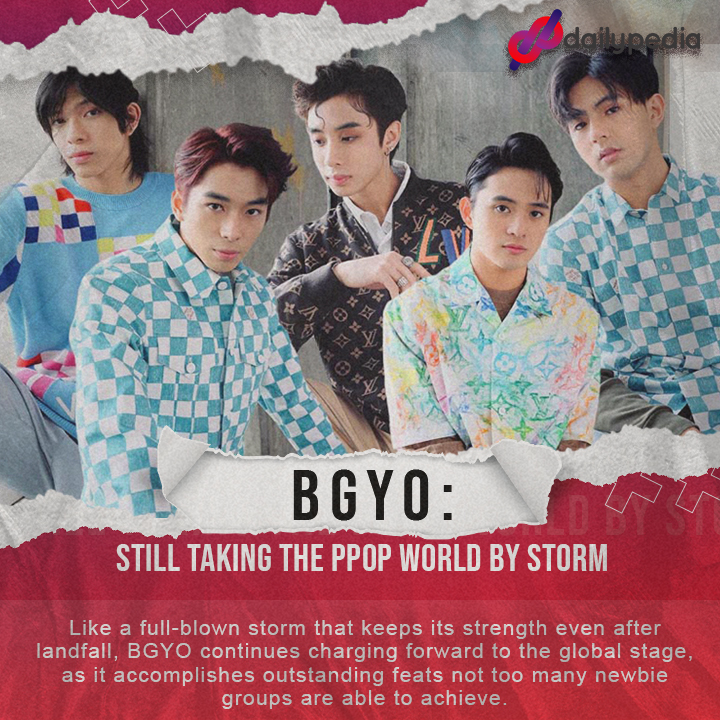 BGYO's titanic accomplishments felt inescapable, really–and perhaps, in some way, already behind schedule. The amount of success they have so far earned is a screaming testament to their overwhelming hard work in the past four years since its five members started as Star Hunt trainees. In its second year and the years to come, BGYO's continued surge won't come as a surprise, given the dedication and commitment they always give to reach their dreams. Success is the fruit they will continue to harvest in their sustained quest to stardom.