On Tuesday, Senate President Vicente "Tito" Sotto III said President Rodrigo Duterte should disclose his statement of assets, liabilities, and net worth (SALN).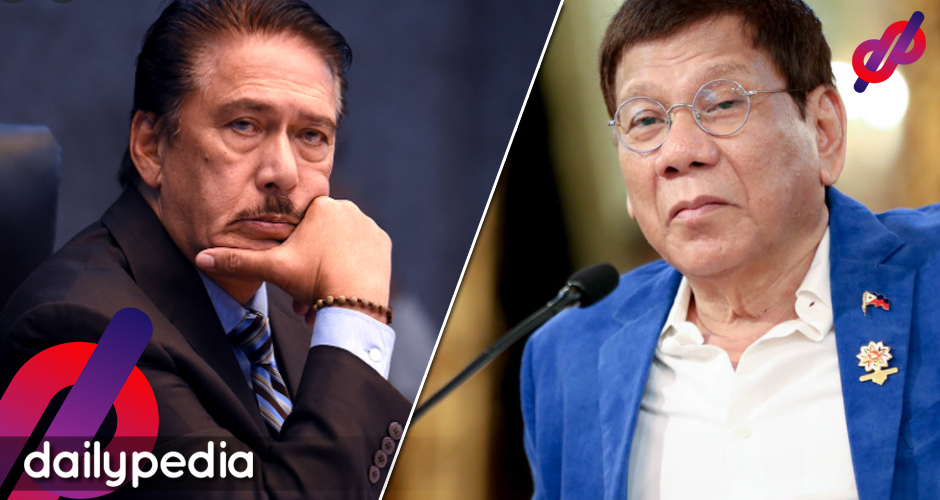 "Yes, I think so. He is the president. The people expect transparency in their leaders," Sotto said when asked if he thinks Duterte should make public his SALN in an interview with ANC's Headstart.
The last time the public was able to access Duterte's SALN was in 2017 where it stated that he had a net worth of P28.5 million. His SALNs for 2018 and 2019 are still a mystery.
According to Malacañang, the Office of the Ombudsman's decision to reveal the president's SALN to the public. But the Ombudsman in September issued a memorandum circular that limits access to a public official's SALN.
Sotto said electoral aspirants should voluntarily disclose their SALNs. However, he said that requiring candidates to disclose their SALNs may be unconstitutional by the Supreme Court.
"Remember, in the Dangerous Drugs Act, I placed there a provision that all candidates must undergo drug testing. The Supreme Court shut it down and said it was unconstitutional because in the Constitution, it only says you have to be a Filipino citizen and know how to read and write," he said.
"So that will fall under that category. Kapag sinabi natin na lahat ng kandidato kailangan magfile ng SALN, if somebody questions that to SC, meron nang jurisprudence. The SC will call it unconstitutional. So it has to be voluntary, perhaps voluntary, or perhaps it's up to the candidates,
"'Yung candidates na ayaw magsubmit ng SALN, alam na natin na hindi dapat pagkatiwalaan," he added.
Meanwhile, on Tuesday, acting presidential spokesperson Karlo Nograles said if Duterte may release his SALN if elected senator.
"Hindi ko alam anong protocol sa Senado. But, whatever it is, I'm sure the president will follow whatever protocols or practices there are in the Senate," Nograles said.
"When he wins as senator of our republic, then he will follow kung ano 'yung mga (the) policies, procedures, and protocols of the Senate," he added.