There is practically an unlimited supply of K-Dramas you can binge-watch now online, but where do you start? I mean, really, with hundreds of titles to choose from, which one should begin with should you decide to embark on a K-drama marathon?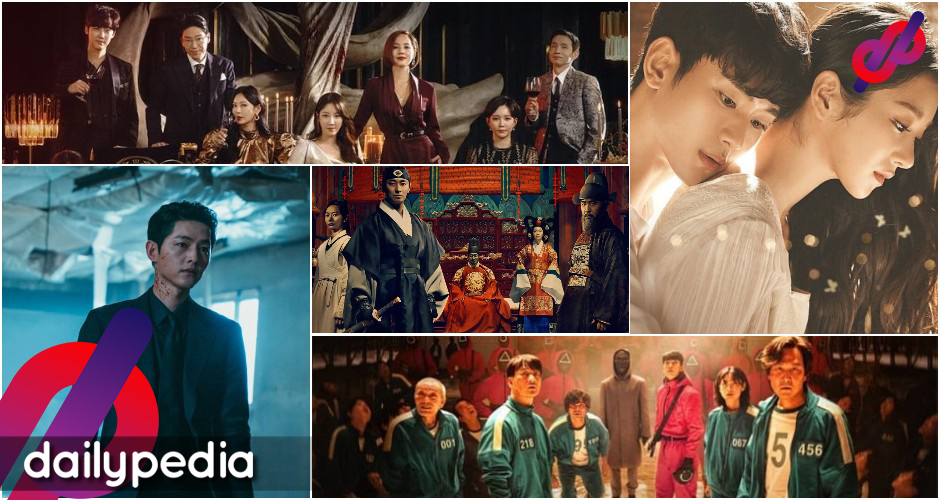 On Netflix, tens of dozens of addictive Korean dramas are waiting for you to binge. Of course, if you're new to watching these stuff, there's a great chance that you have not seen a single one of them—which is virtually impossible as many of these have achieved global-level popularity—but if that's not the case, what's the harm in seeing them again?
Here is a list of 15 addicting Korean dramas you can start binge-watching now on Netflix.
Crash Landing on You
This is probably one of the most—if not the most—popular romantic dramas on this list—about a wealthy South Korean heiress who accidentally ended up in North Korea after a paragliding malfunction. Crash Landing on You is a certified swoon-worthy that sends its viewers to a 'kilig' frenzy. It's a visual and compelling showcase of the multidimensional North Korean life and thus utterly absorbing. Its lead stars, Son Ye-jin and Hyun-bin make here a wonderful couple for which viewers will indeed be smitten.
Flower of Evil
In this must-watch romantic thriller, a man is hiding a hideous secret from his newly-formed family. But his wife, a detective, will soon follow a trail of clues that will ultimately lead to discovering his husband's devious background. One of the 2020s most popular Korean dramas, Flower of Evil, is a Philippine adaptation, starred by Lovi Poe and Piolo Pascual. You may want to see this first, before the upcoming remake debuts next year.
Her Private Life
This drama may be a bit predictable, but it has perfect hooks to keep you watching. It follows a full-time art curator who is also a secret fangirl. While she is passionate about her fangirling, even sneaking around to take stolen photos of her idols, she has to hide her obsession in secrecy to protect her job. However, a newly installed gallery director will have to jeopardize her secret. As a romantic story, Her Private Life knows how to keep its viewers glued. Park Min Young and Kim Jae Wook are definitely a great match, and they make a wonderful romantic couple.
Hometown ChaChaCha
This heartwarming Korean drama will definitely make you smile, while it may hurt your heart a little. Starring up-and-coming Korean stars Shin Min-a and Kim Seon-ho, Hometown ChaChaCha follow the romance between an ambitious big-city doctor who moved into a rural seaside village to open her private dental clinic and a jack-of-all-trades guy whom she would later fall in love with. This drama which is currently airing in Korea and streaming on Netflix, is shaping up to become one of the year's most successful Korean dramas, so you better start watching it now before a new good title arrives.
Hospital Playlist
If you haven't seen this yet, I would advise that you see it now. What's good is that it has already completed two seasons and is reportedly not returning for another one, so you can pretty well binge all its episodes in one or two seating (I mean, if you have the whole day to do it). Hospital Playlist is a heartwarming slice-of-life drama that will definitely make your heart filled with joy and warmth. Of course, there are heartfelt moments that will make you shed a tear, but this medical drama surely won't leave a heavy feeling.
It's Okay Not to Be Okay
This 2020 drama took the world of K-drama lovers by storm last year and continues to break hearts and make people happy at the same time, as it is still available to stream on Netflix. Here, a road to emotional healing for an antisocial children's book author and an employee for a psychiatric hospital. It is definitely a must-watch for everyone as it shares a thing or two about dealing with trauma and depression. That said it has lighthearted moments too to make you let out a chuckle.
Kingdom
This zombie drama is undoubtedly a visual spectacle you probably won't expect to see in a Korean series. Starring Ju Ji-Hoon as the Crown Prince Lee Chang, Kingdom is a fresh and compelling take on the zombie genre. Its persistent K-Drama element also makes it highly addicting as it incorporates emotion and action beautifully and comes out with an even more absorbing drama. The series is set to return for a third season next year, which means you have ample time to binge the first two (that is, if you haven't done it yet)
Mine
This mystery thriller is definitely on most K-Drama fans' must-watch list. About two women who married sons of a multi-billion won company, the series will follow their pursuit of power and influence as they struggle to their place in the world of Korea's wealthiest. Unfortunately, a murder within their ranks will bring chaos, and a great conflict ensues. Lee Na Jeong, who directed some of the most popular and most well-loved K-Dramas, helmed the series, suggesting that you can never go wrong with this one.
Nevertheless
This heartstring-tugging romance drama is a delight to watch. About two art students who are opposites in their views about relationships Nevertheless is an invitation to escape reality and indulge in fairytale romances. That said it's a very realistic take on romance is something audiences should pay attention to. It has relatable characters and its leads, Song Kang and Han So-hee. 
The Penthouse
This crazy good drama is now on its season 3, and its popularity has not waned off ever since. Set around the luxurious Penthouse apartment with 100 floors, the series follows a woman who strives to become the queen of the 100th floor, which to many is a screaming testament to success. Wealthy characters are engaged in a seemingly never-ending war of power and influence, making this drama highly addictive. Dark twists and turns are also poised to make you question reality, but they will surely keep you on the edge of your seat.
Squid Game
This Korean drama is currently taking the world by storm and is en route to becoming this year's favorite. The show follows a group of people, all drowning in financial debt, playing a dangerous game of money and life. This is a cleverly plotted show, albeit being predictable, and it has spectacular setpieces and powerful actors to make its viewers further hooked. If you haven't seen this yet, see it now and join the hype!
Vincenzo
If you love legal and crime dramas, then this one is definitely a must-watch for you. Starring the very handsome Song Jong-ki, Vincenzo follows its titular character, a South Korean adopted by a wealthy Italian family, whose patriarch apparently runs the biggest mafia in Italy. He comes back to Korea to retrieve a handsome fortune. What is good about this drama is that there are no unlovable characters (except the villains, of course). Instead, this is a show of mind-blowing twists and turns, which makes this really addictive. The villains, especially Taecyon, are so good too, and the partnership of Song Jong-ki and Jeon Yeo-been is also interesting, although it is not necessarily a romantic one.
Welcome to Waikiki
Now on its season 2, this slice-of-life drama is something you should not skip. About three young men who aspire to become film directors, Welcome to Waikiki is a smart comedy that brings a truckload of good vibes and happiness. It's a heartwarming showcase of dreamers and every measure they take to make their dreams come true.
World of the Married
With a Filipino adaptation ahead, it's probably not a very wise choice to see this series and get spoiled of the big secrets and twists that its highly absorbing plot has to offer. Still, for those who want a good dose of infidelity drama, you can head now to Netflix and be amazed by its cleverly written plot and by the amazing actors who starred in it, too.
Sky Castle
For anyone having second thoughts about whether to see this or not, drop it! Just go to your Netflix account and start this widely popular 2018 Korean drama. A Filipino adaptation of this series is rumored to be on its way, so it might be a good idea to see this now and be amazed by how good it is. Excellent pacing, compelling storytelling, and powerful performances make this drama soar. Its heart-wrenching plot is totally one K-drama fans would love.
Surely there are many others you may want to add to this list. Drop your thoughts in the comment section and share your fave Korean dramas!