Doctors in Bicol want nothing more than to have the Inter-Agency Task Force on Emerging Infectious Diseases (IATF) to place the region under an enhanced community quarantine (ECQ) due to the increasing number of COVID-19 cases.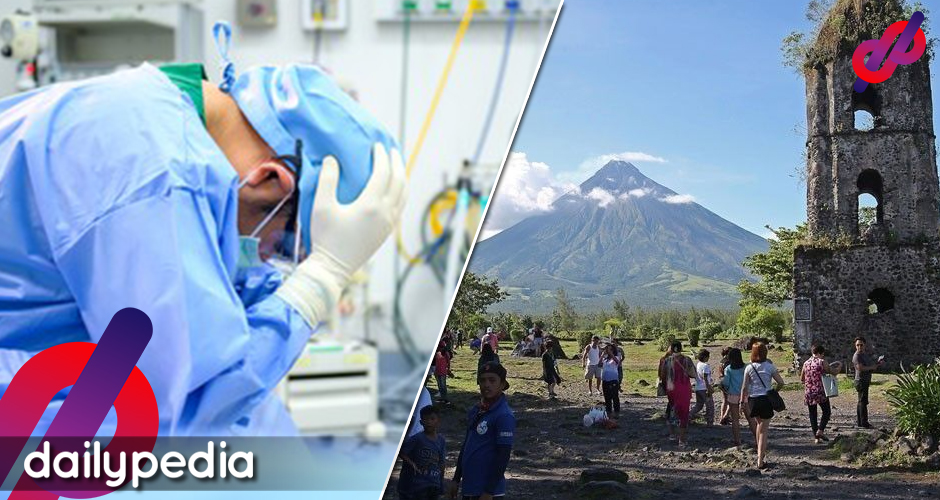 They said if the call for movement restrictions are not fulfilled, then "what is happening in India may not be far behind."
The Philippine Medical Association (PMA) and Philippine College of Physicians (PCP) penned a letter to the Department of the Interior and Local Government (DILG) Secretary Eduardo Año to do just that.
"If the current situation is not addressed, it is our fear that what is happening in India may not be far behind," the medical groups said on twitter.
They said the cases in every Bicol province are "alarmingly and continuously" increasing. The surge was noticeable at the end of May and the early weeks of June.
"Unfortunately, most cases now are not linked to those with travel history nor from travelers coming from outside Bicol," the groups stated.
"What is apparent is that there is a localized transmission sweeping in most areas of the provinces in Bicol," they added.
They laid out the main reasons why Bicol has been suffering as of late.
One is the lack of seriousness in observing basic health protocols from businesses. Another is the complete disregard of IATF regulations set by the DILG from local officials themselves.
On top of that, testing is just not efficient at all levels and the lack of protective equipment.
Health workers in the region are having a relatively difficult time fighting the coronavirus.
"Already understaffed and undermanned even before the pandemic, some hospitals have to operate at 50% capacity as COVID-19 has decimated their staff and medical personnel, infecting them, thus subsequently cutting down on the availability of the staff who rotate on shifts."
Starting on June 16th, Bicol will be under modified general community quarantine (MGCQ) until the 30th.
"Once our referral hospitals are overwhelmed with COVID-19 patients and other private hospitals have reached their maximum level as well, we may run out of vital equipment and the necessary manpower needed to treat people infected with virus," they added.
Meanwhile, Davao City is now the epicenter of the COVID-19 pandemic in Mindanao. According to Dr. Raquel D. Montejo, chief of the Local Health Support Division of DOH-Davao, the cases in the region today have doubled from last year.
From January to June of this year, Davao has recorded around 20,892 COVID-19 cases.