Here's one bit of news that seems to have slipped under the radar.
President Rodrigo Duterte is apparently "willing" to resume peace talks with the Communist Party of the Philippines–New People's Army–National Democratic Front (CPP-NPA-NDF).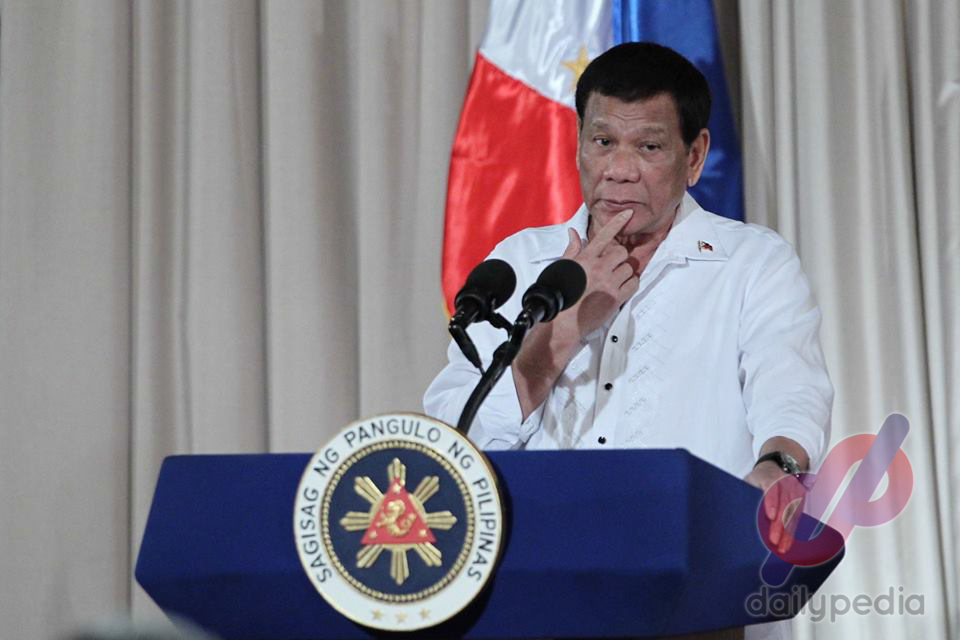 "Sabihin ninyo sa mga kasama ninyo, ako ready ako. I'm ready to talk to them. Kung kailangang pumunta ako sa kanila, pupunta ako sa kanila," Duterte said in a joint meeting earlier this month in Tacloban City.
This statement would earn applause from those in the meeting, which brought together members of both the National and the Regional Task Force to End Local Communist Armed Conflict (NTF-RTF-ELCAC), who had several "cadres" in attendance—alleged former members of the CPP's armed wing, the NPA.
Duterte added that he was ready to die for the cause and that the insurgents would not gain anything from killing off the President.
He would even issue a "threat" of sorts, saying the CPP-NPA-NDF would be left to take care of a country filled with problems.
"'Pag namatay ako, wala na akong problema. Tapos na. Kayong mga naiwan ang magkakaroon ng sakit ng ulo."
Duterte's statement, however, seems ironic as he would also tell the same crowd that "communism is dead", and that the Left was responsible for the peace talks bogged down and was eventually scrapped.
"Wala akong nakitang na-achieve ng komunista. Wala akong nakitang progress sa kabukiran. Rather, it has become a group of bandits solely."
He would also tell those in attendance that the NPA never stood a chance against the government, "not even in a million years."
Duterte would be the first President in years to revive peace talks with the CPP-NPA-NDF in 2016, even going to the extent of freeing jailed rebel leaders and appointing left-wing personalities to his cabinet.
He would even take pride in saying he had forged close ties with the communist group as Davao City mayor. Photographs of Duterte in insurgent camps would pop up every now and then on social media as proof.
Influence from security forces, however, would lead to Duterte scrapping peace talks with the rebels in 2017. Duterte would place the blame squarely on the CPP-NPA-NDF, saying they have been "insincere" and have "failed to show commitment" during the process.
Duterte's latest order to the Armed Forces of the Philippines and the Philippine National Police would be to kill armed communist rebels on the spot.
He would also brazenly declare that he did not care if it would be deemed a human rights issue so big he would land in prison.
"'Di ako magdadalawang-isip. Patay. Human rights, okay. Pasok ako sa kulungan, good. I'd be happy. Tutal matanda na rin ako 'di ako magtagal sa prison na yan," Duterte said in the same meeting.