In case you haven't been on social media lately, this might amount to something along the lines of "mild shock" and the territory of "why am I not surprised".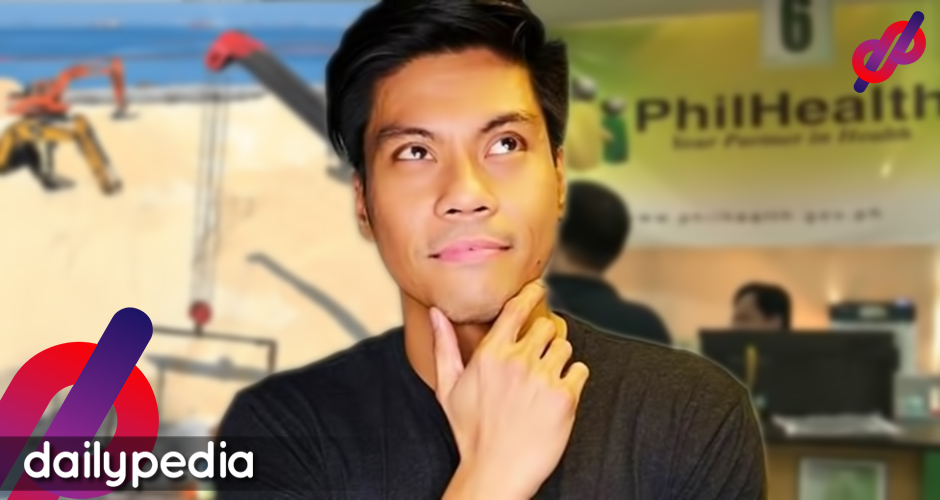 Actor Jerald Napoles agreed with sentiments of netizens on what Manila Bay's white sand was really used for: a cover-up of the P15-billion PhilHealth scandal.
Hindi Manila Bay ang natabunan ng white sand !!!! Yung PHILHEALTH SCANDAL ! !!

— Jerald Napoles (@IamJNapoles) September 11, 2020
Isang genius plan na naman! pic.twitter.com/hm6Q6pJflP

— Jerald Napoles (@IamJNapoles) September 10, 2020
Wow pareee, white saaand.. ang kewwwl. https://t.co/crHbGkuebn

— Jerald Napoles (@IamJNapoles) September 6, 2020
These tweets may seem a bit late, but it does emphasize what critics of the Department of Environment and Natural Resources (DENR) think about improving the beach along Roxas Boulevard: an ill-timed move meant to divert attention from the PhilHealth debacle.
Outcry over the DENR's Manila Bay project started online when news of backhoes and dump trucks carrying white sand spread on social media.
https://www.facebook.com/142802334452/posts/10159983007654453/
DENR Sec. Roy Cimatu and USec. Antiporda have both claimed that the crushed dolomite being used will not harm people who visit the bay. Antiporda even went as far as saying it will "discourage littering", referring to passers-by throwing their trash into the breakwater.
Those who support the project have directed critics to the Manila Bay Sustainable Development Master Plan website to know more about the multi-agency and multi-sectoral plans for the once-majestic Manila Bay.
Critics and supporters alike however agree that it might be a case of bad timing for the DPWH, the implementer of the beach nourishment project, to dump white sand along Roxas Boulevard, as it diverts attention away from recent issues with PhilHealth.
President Rodrigo Duterte recently accepted the resignation of retired general Ricardo Morales. Duterte replaced him with retired NBI director Dante Gierran—an appointment seen by many as yet another misstep, as Gierran has absolutely zero experience in healthcare.
The President has also made it clear that he will not replace Health Secretary Francisco Duque in spite of clamor from the public—including the Senate—for Duque's resignation.
"There's an investigation going on, let it be, if you're not guilty of corruption…ang kalaban ko lang ho 'yung corruption," the President said, reaffirming his "full trust" in Duque.
Critics of Duterte have quipped his "whiff of corruption" vow—a statement Duterte said days prior to him assuming the presidency—amidst all the mishaps his administration has had.