Six short films competed for the first mobile film festival by McJim
Finalists included diverse film styles and direction
The winning film got P50,000 and will be competing in international film festivals
Six short films have made it to the finals of the first Get Reel Short Film Festival. Spearheaded by McJim Classic Leather, the competition brought in filmmakers from all over the country to share their works that were very diversified, unique and shot on mobile devices. From around 50 entries that were accumulated in a short span of time, they were able to pick the finalists.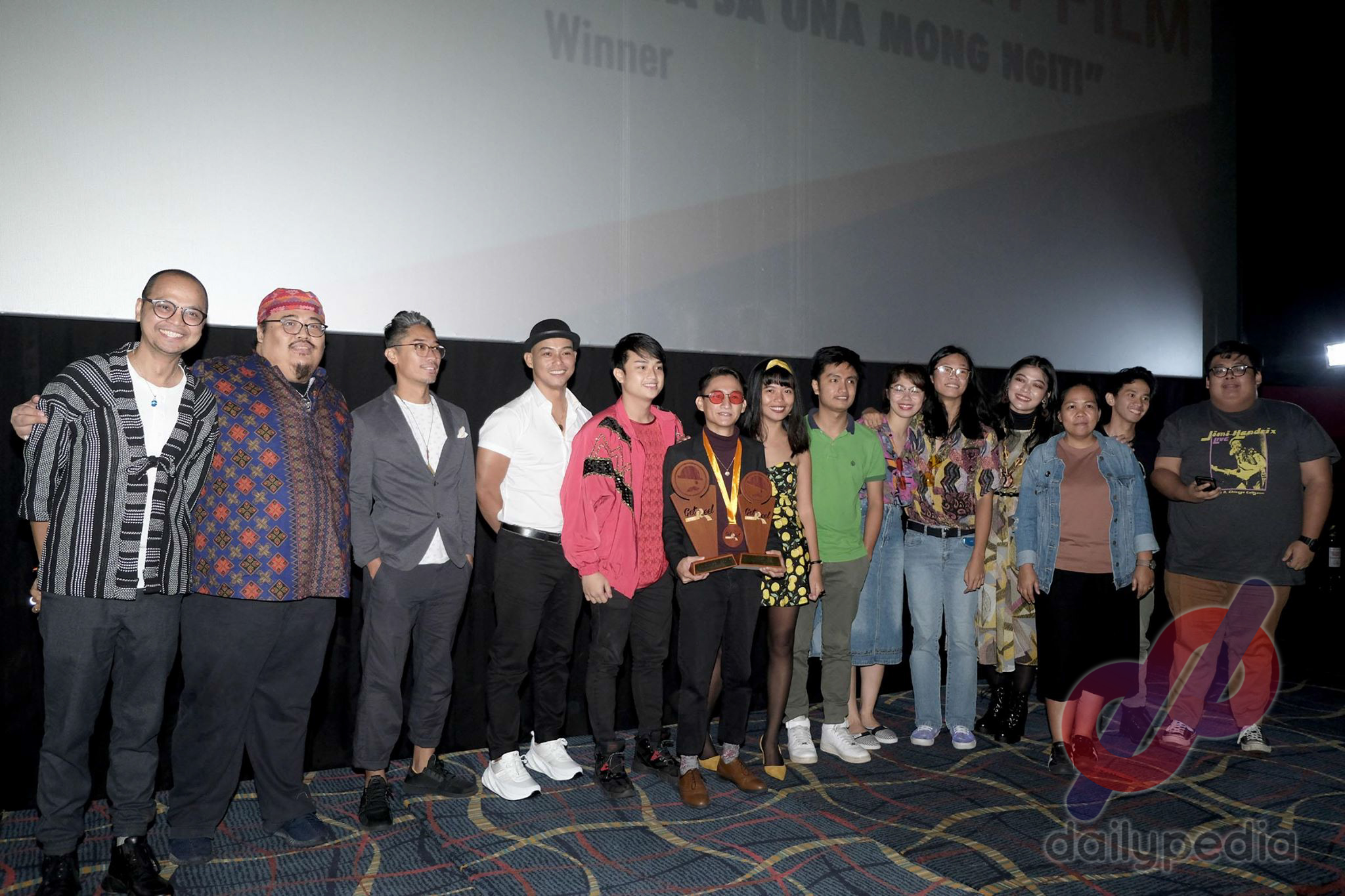 The use of only mobile phones to shoot became a challenge for the filmmakers. This meant they hade to make sure that despite the portability of mobile devices, they could get quality shots that can rival conventional filmmaking using large cameras.
The six films who made the final cut were:
Kabilin – Roy Robert Rusiana
Walang Hanggang Ligaya Sa Una Mong Ngiti – Dylan Ray Talon
May Love Life Na Si Pepito Jr. – James Edward Golla
Pitaka – Mark Jason Sucgang
Champion – John Carlo Balasbas Tarobal
Cotard Syndrome – MC Viluan Capadiso
The film competition culminated in awarding ceremonies where several special awards were given. Held at the Cinema 1 of Fisher Mall, the ceremonies also included a screening of the short films on the big screen.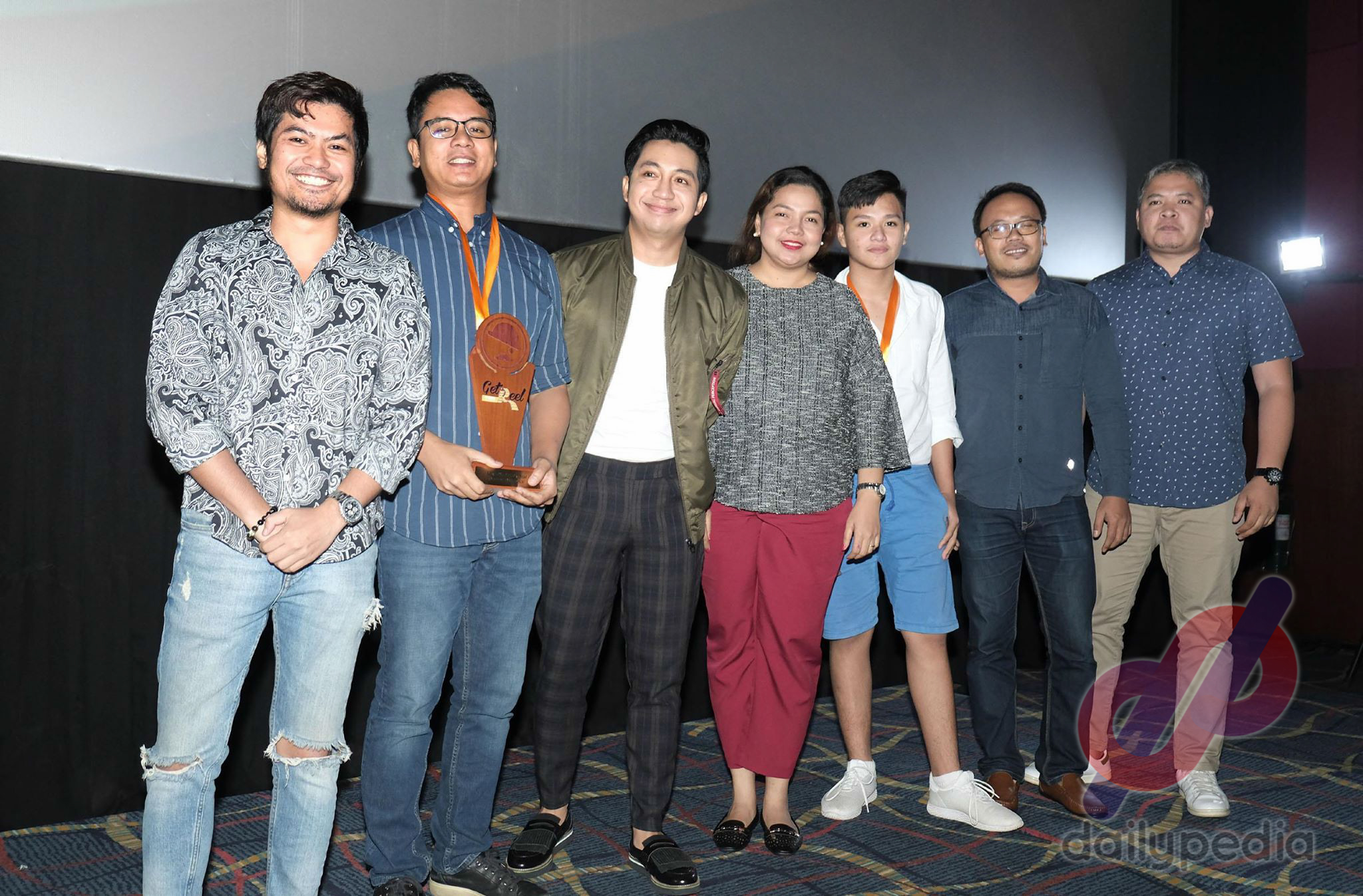 The first set of awards include actor citations for their performances in all of the films. Awards were given to Russel Ian Paguia for May Lovelife Na Si Pepito Jr.; Jorrybell Agoto for Walang Hanggang Ligaya Sa Una Mong Ngiti; Jonathan Oraño for Pitaka; Marialyn Tamarra for Cotard Syndrome; Philip Carlo Ty and King Richard Visto for Kabilin; and James Lohoman, Shawn Villete and Carlo Tarobal for Champion.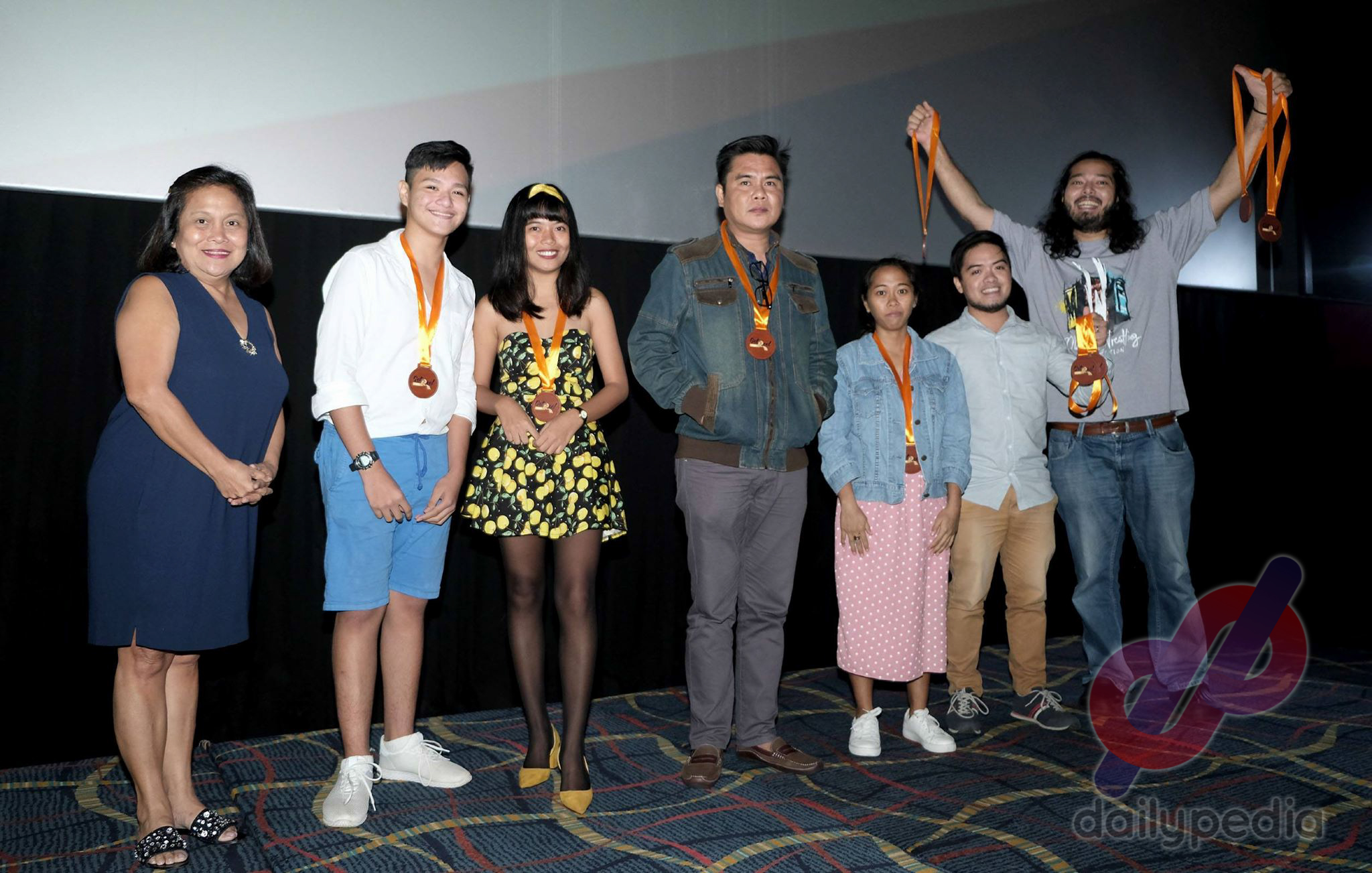 The Get Reel Viral Shorts Award was won by Mark Jason Sucgang's Pitaka which also cane with a cash prize of P25,000. John Carlo Balasbas Tarobal's Champion won P10,000 for Best Inspirational Story, and Roy Robert Rusiana's Kabilin bagged P25,000 for Best Drama.
May Love Life Na Si Pepito Jr. by Golla won Best Screenplay with P20,000 and also Best Comedy with P25,000 cash prize. Walang Hanggang Ligaya Sa Una Mong Ngiti had a winning streak with awards for Best Director for Dylan Ray Talon with P25,000, and Best in Cinematography plus P10,000.
The film also won the grand prize for the festival as the Best Mobile Short Film with a grand prize of P50,000. The film will also be submitted to international film festivals where it might be screened in a lot of countries just like McJim's self-produced and acclaimed short Bag, Sinturon, and Pitaka produced by award-winning filmmaker Chris Cahilig, Get Reel Mobile Shorts Film festival's director.