A Singaporean couple is convicted for the 2nd time for abusing another domestic helper
Tay Wee Kiat and Chia Yun Ling have been found guilty of multiple charges of abuse against maids Moe Moe Than and Fitriyah
This incident set out a new sentencing framework to guide maid abuse cases in Singapore
A Singaporean couple, who already got jail sentences for their severe mistreatment of their 34-year-old Indonesian domestic worker in March 2017, were found guilty again on Monday of abusing their 31-year-old Myanmar domestic worker after a 14-day trial.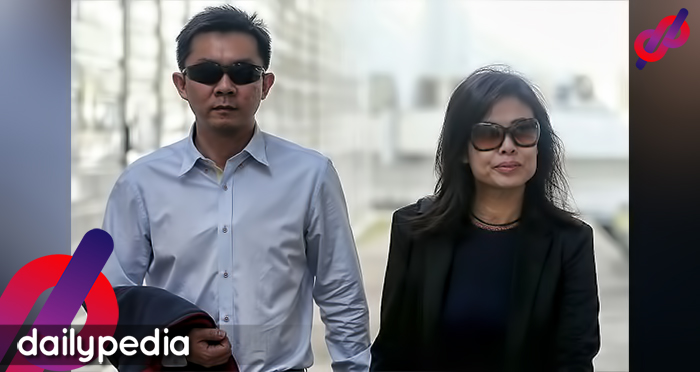 Former IT manager Tay Wee Kiat, 41, and wife Chia Yun Ling, 43, have both been found guilty of multiple charges of abuse against Moe Moe Than and could be serving even more time in prison for maltreating their second domestic helper.
Moe Moe Than had been subjected to a series of vicious physical harm, including being caned, forced to eat her own vomit, and slapped if she overslept. The maid's meals consisted of rice and cabbage, but later on was reduced to just plain rice and water.
She sometimes would be forced to perform chores in her bra and short pants and at one time was dragged by her hair, pushed to the floor, and stepped on her chest when Chia caught Moe Moe Than looking at herself in the mirror.
Chia, a mother of three, was found guilty of eight assault charges and one count of using abusive words towards Moe Moe Than, as well as six offenses under the Employment of Foreign Manpower Act. Her husband Tay was convicted of six assault charges.
The said victim had worked for the abusive couple between Jan 8, 2012 and Nov 12, 2012. After the domestic helper's traumatic experience, she sought help from her Myanmar agent when she returned to her country. The agent's counterpart in Singapore was alerted and a police report was filed.
This overlapped with the Indonesian helper Fitriyah's employment, the 34-year-old Indonesian domestic helper who worked in the same flat as Moe Moe Than and was also subjected to abuse. Fitriyah had worked for Tay and Chia for two years until December 2012.
Ms. Than focused on household chores, while Ms. Fitriyah generally took care of the couple's three young children.
According to The Straits Times, Tay ordered Ms. Than and Ms. Fitriyah to slap each other 10 times after he claimed that they moved a piece of cloth on an altar table without his permission. He also ordered them to worship in front of the altar table 100 times despite Moe Moe Than being a Christian and Fitriyah being a Muslim.
When Ms. Than was examined at Khoo Teck Puat Hospital, doctors found multiple healed scars on her forearm, wrist and hip. Her monthly salary of S$400, plus S$20 for having no day off was even withheld from her throughout her 10 months of employment.
For their series of abuse against Fitriyah, Chia and Tay had already been sentenced in court back in March 2017. The husband was slapped with three years and seven months in jail while his wife was given a two-month jail term for committing assault.
The condemned couple appealed but the High Court in March 2018 upheld the convictions and the panel even increased Tay's jail term to 43 months, up from 28 months, for abusing Ms Fitriyah.
This troubling incident set out a new sentencing framework to guide maid abuse cases in Singapore.
The couple remained free, and were offered bail of S$15,000 (US$11,048), until the trial for their abuse of Moe Moe Than began but they are expected to be sentenced this coming March 18.