Mother feeds son who has been playing online for 48 Hours
Mother feeds 'zombie' son addicted to computer games
Mum hand-feeds video game-addicted son who rarely leaves computer screen
Necessity is the mother of invention—or so was the case when a concerned mother brought food for her son who would not eat and has been playing an online game for 48 hours straight at an internet café in Nueva Ecija.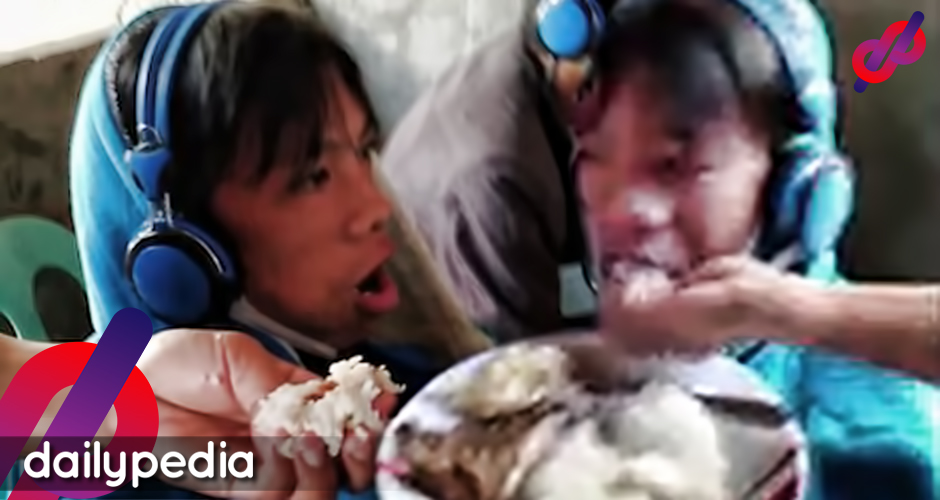 As was shown in Lilybeth Marvel's viral Faceboook video, she came bringing fried fish and rice and started feeding her son, using her hands while he was playing. She even offered to bring the vitamins that the boy's grandmother bought for him.
Her son loves to play "Rules of Survival" and as any worried mother, she did what she thought was best to do in order for her son to have sustenance. However, her video was met with hateful comments directed to her son and so the post was eventually taken down.
READ: World Health Organization classifies gaming addiction as a mental health disorder
Lilybeth then posted another video to answer the netizens' bashing, saying the reason why the video was shot was "just for laughs," and it should have not been taken seriously.
She said it was also her way of showing others that one can make his or her own child understand what he or she wants without lifting a hand against them.
A follow-up video was uploaded, but this time it showed Lilybeth giving her son the vitamins that she mentioned from the preceding video.
Part2 na tayo mga bhezz katuwaan lng PO#byrequest

Posted by Lilybeth Marvel Garcia on Wednesday, February 20, 2019
After getting mixed reactions, mostly hatred and bashing towards her son, the mother decided to put down the video. "Kailangan ko na po idelete 'yung video. Marami na bashers ng anak ko. Maraming salamat po sa nag share, mga good comments. Simpleng katuwaan lang po 'yun namin pero dami sumeryoso mabait po anak ko"