Moira Dela Torre is accused of being a Marcos apologist after performing at Marcos Fest in Ilocos Norte.
She claimed that she was not aware of the event's purpose and stated that the producer purposely did not tell them the said information.
Singer Moira Dela Torre has recently received backlash after performing in an event called the Marcos Fest in Ilocos Norte.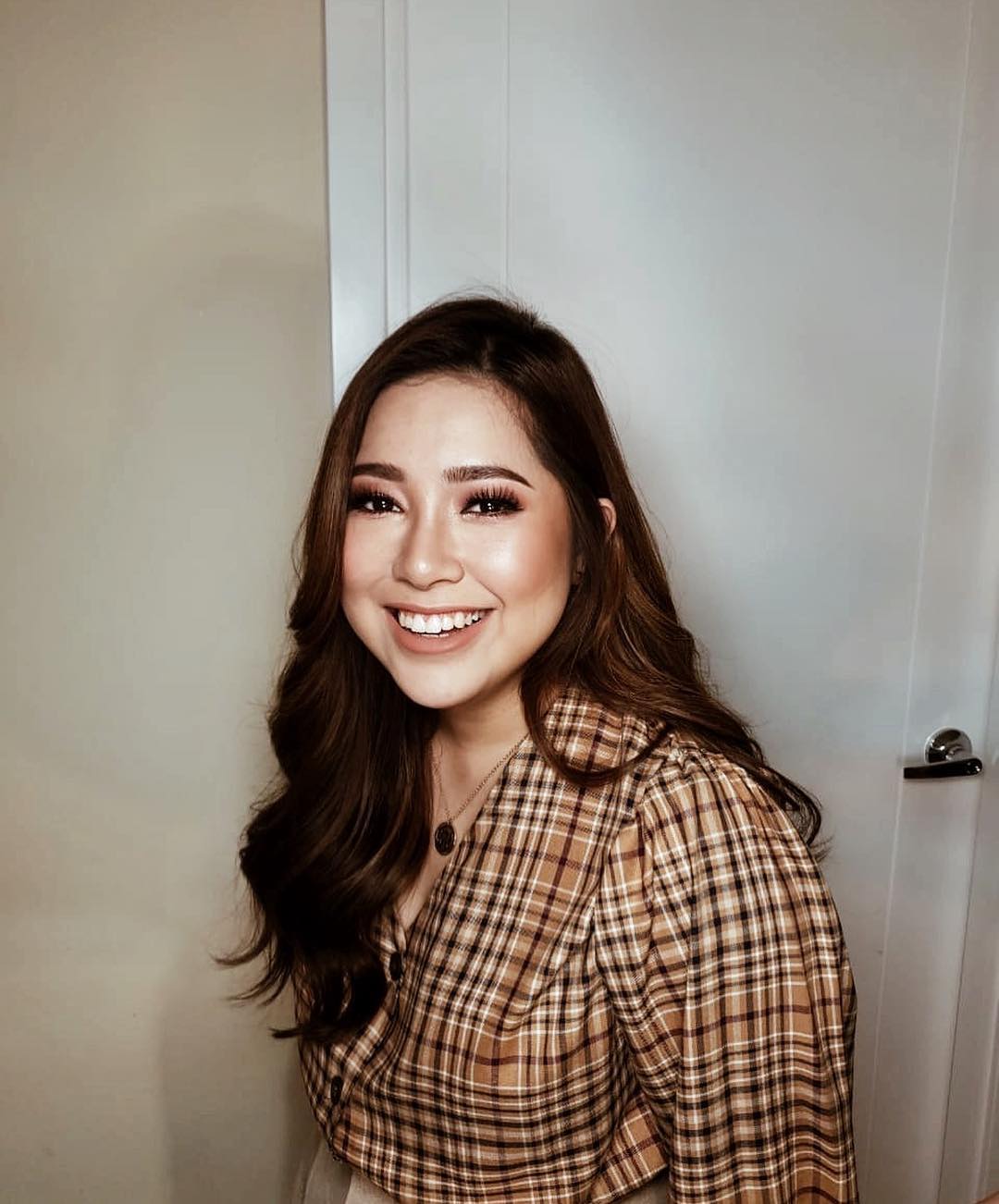 Dela Torre received criticism and immediately took to Twitter to explain that she was unaware that the free concert that she was performing at was a free concert to celebrate the 101st birthday of the late Ferdinand Marcos.
Upon explaining to a Twitter user her side, she said that the event title that she knew was Ilocano Millennial Night as it was addressed as such and Marcos' name was never mentioned even once.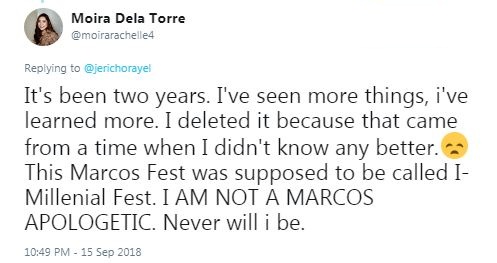 It's been two years. I've seen more things, i've learned more. I deleted it because that came from a time when I didn't know any better.😞 This Marcos Fest was supposed to be called I-Millenial Fest. I AM NOT A MARCOS APOLOGETIC. Never will i be.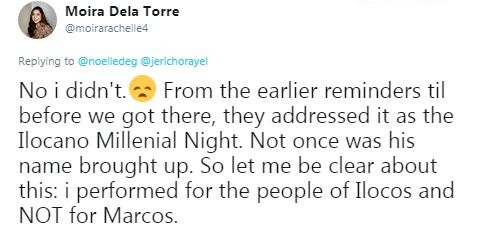 No i didn't.😞 From the earlier reminders til before we got there, they addressed it as the Ilocano Millenial Night. Not once was his name brought up. So let me be clear about this: i performed for the people of Ilocos and NOT for Marcos.
She then resorted to blaming the producer and accusing him of leaving out certain information to make them accept the event.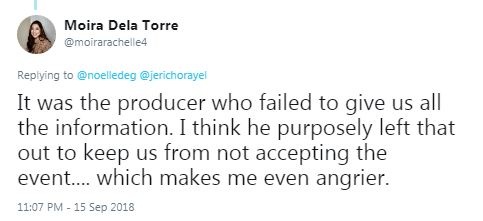 Twitter user @paranoid_androo contradicted her claims as he tweeted her photos of screenshots of what is supposed to be her Facebook account, reacting to the poster of Marcos Fest. The netizen captioned "You knew it was for Ferdinand Marcos days before the actual event."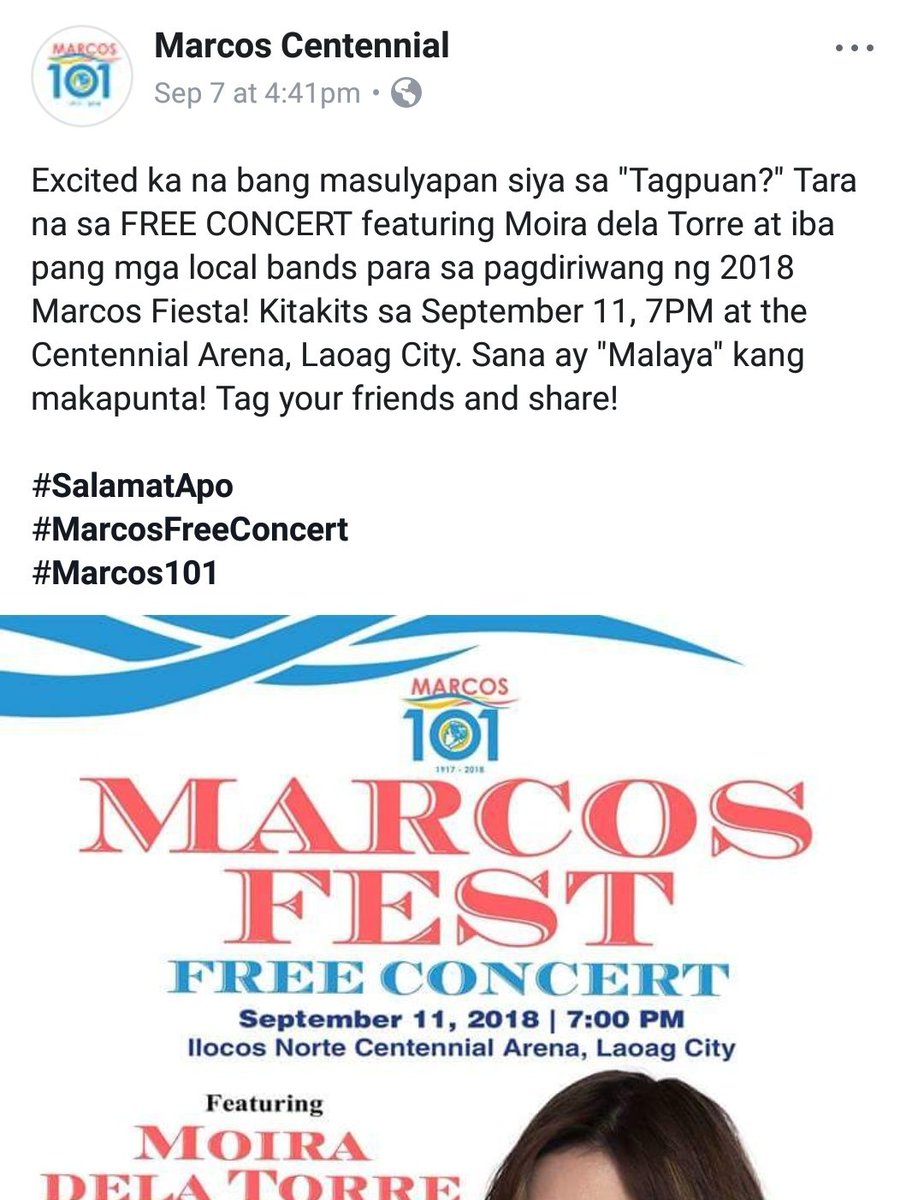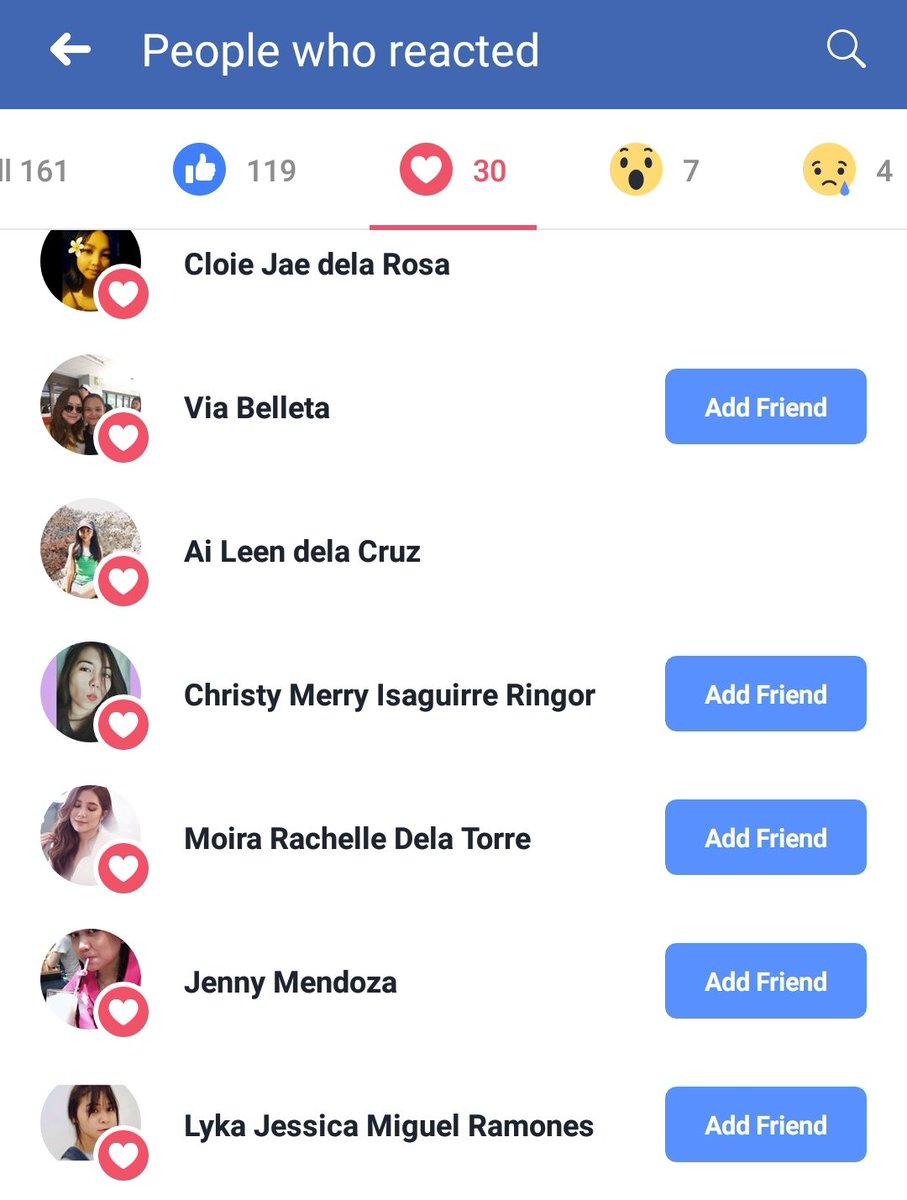 Head of Provincial Tourism Office of Ilocos Norte Aian Raquel posted an open letter to the singer saying that no one tricked her and the photos were up even before she flew to Laoag. Raquel also claimed that the singer has been demanding during her stay in the province.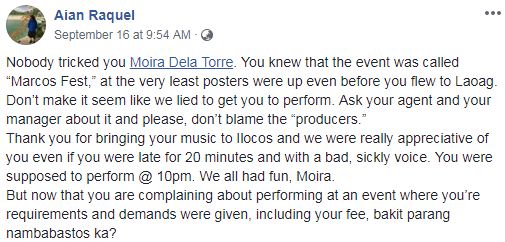 Nobody tricked you Moira Dela Torre. You knew that the event was called "Marcos Fest," at the very least posters were up even before you flew to Laoag. Don't make it seem like we lied to get you to perform. Ask your agent and your manager about it and please, don't blame the "producers."
Thank you for bringing your music to Ilocos and we were really appreciative of you even if you were late for 20 minutes and with a bad, sickly voice. You were supposed to perform @ 10pm. We all had fun, Moira.
But now that you are complaining about performing at an event where you're requirements and demands were given, including your fee, bakit parang nambabastos ka?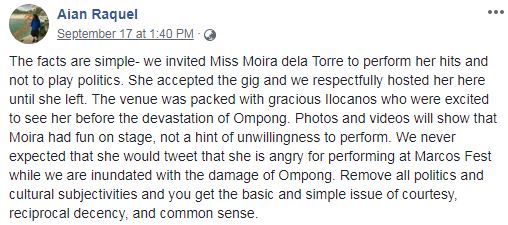 The facts are simple- we invited Miss Moira dela Torre to perform her hits and not to play politics. She accepted the gig and we respectfully hosted her here until she left. The venue was packed with gracious Ilocanos who were excited to see her before the devastation of Ompong. Photos and videos will show that Moira had fun on stage, not a hint of unwillingness to perform. We never expected that she would tweet that she is angry for performing at Marcos Fest while we are inundated with the damage of Ompong. Remove all politics and cultural subjectivities and you get the basic and simple issue of courtesy, reciprocal decency, and common sense.
Ilocos Norte journalist and Vera Files contributor Bernard Ver also debunked Dela Torre's claims on a Facebook post.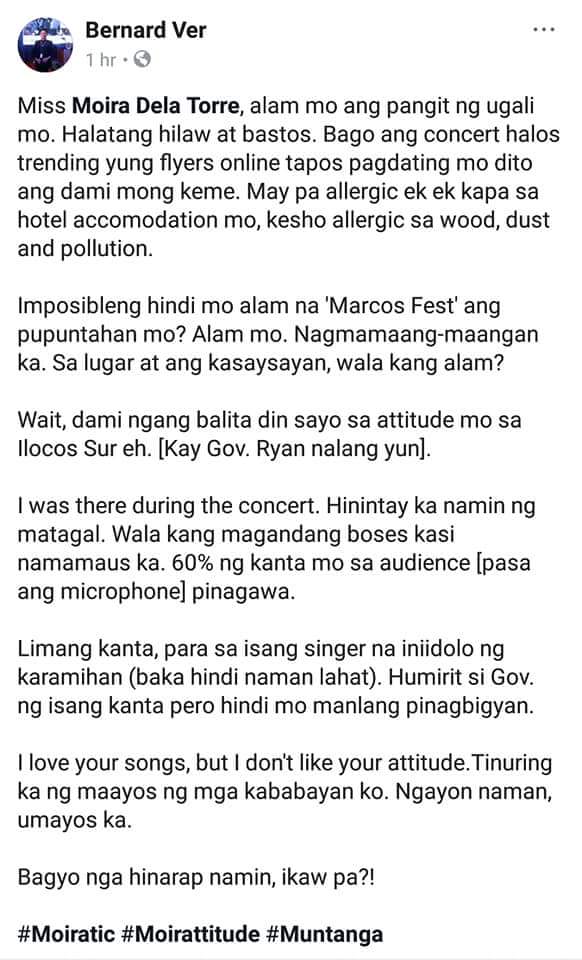 Miss Moira Dela Torre, alam mo ang pangit ng ugali mo. Halatang hilaw at bastos. Bago ang concert halos
trending yung flyers online tapos pagdating mo dito ang dami mong keme. May pa allergic ek ek kapa sa hotel accomodation mo, kesho allergic sa wood, dust
and pollution.

Imposibleng hindi mo alam na Marcos Fest ang pupuntahan mo? Alam mo. Nagmamaang-maangan ka. Sa lugar at ang kasaysayan, wala kang alam?

Wait, dami ngang balita din sayo sa attitude mo sa llocos Sur eh. [Kay Gov. Ryan nalang yun].

I was there during the concert. Hinintay ka namin ngmatagal. Wala kang magandang boses kasi namamaus ka. 60% ng kanta mo sa audience [pasa
ang microphonel pinagawa.

Limang kanta, para sa isang singer na iniidolo ng karamihan (baka hindi naman lahat). Humirit si Gov. ng isang kanta pero hindi mo manlang pinagbigyan.

I love your songs, but I don't like your attitude. Tinuring ka ng maayos ng mga kababayan ko. Ngayon naman,
umayos ka. 

Bagyo nga hinarap namin, ikaw pa?!

#Moiratic #Morattitude #Muntanga
The singer has yet to make another statement regarding the controversy.