First ever same-sex marriage in the Caraga Region took place in Agusan del Sur
A lesbian couple held their wedding ceremony in one hotel at Bayugan City 
The first ever same-sex marriage in the Caraga Region took place last June 28 in a hotel located in Bayugan City, Agusan del Sur.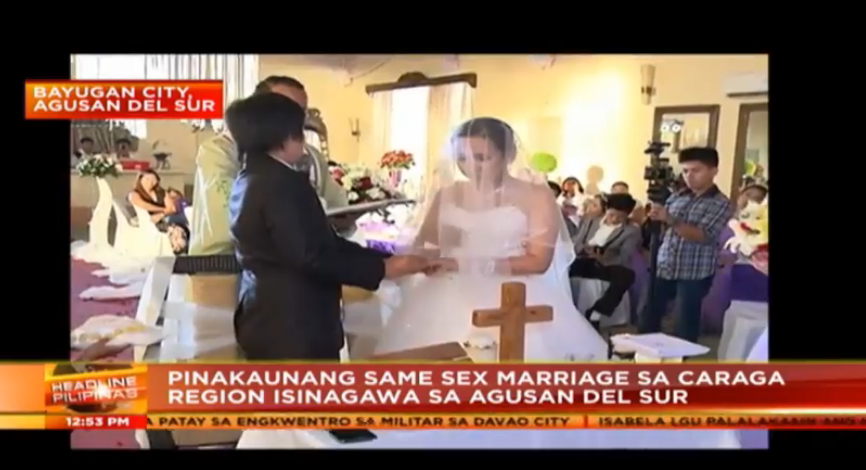 The lesbian couple, Alice Crisostomo and Jane Abiñon were wed by Rev. Ceejay Agbayani from an LGBT Christian Church that is based on Quezon City.
According to Ysang Bacasmas who is the chairperson of Ladlad Caraga, the ceremony was like any other traditional wedding ceremony wherein Crisostomo, who acted as the bride, was wearing a white wedding gown, and Abiñon, as the groom, was wearing a tuxedo.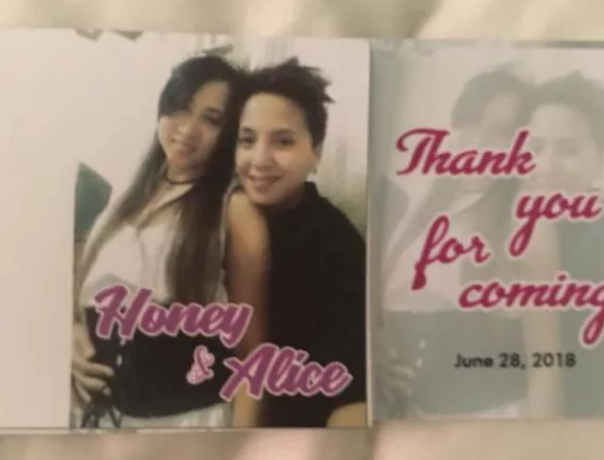 They also have principal sponsors, bridesmaids, groomsmen, flower girls, and ring bearers.
Bacasmas stated that they hope that the public will respect their rights in the community as well as the ceremony that took place.
On the other hand, Ceejay Agbayani has wed more than a thousand LGBT couples in the Philippines but it was the first time that he has done the ceremony in the region of Caraga.
He also stated that he hopes that people will refrain from giving violent reactions regarding the wedding and he admits that he does receive complaints regarding his decision to officiate LGBT weddings around the country.