Pastor Apollo Quiboloy claims that 'His father' has taken his name as His own.
He told his church members when he was visited by the angels on June 24, he received a message.
Pastor Apollo Quiboloy, the founder and leader of Kingdom of Jesus Christ, The Name Above Every Name, Inc. has made a new claim via his sermon on June 24.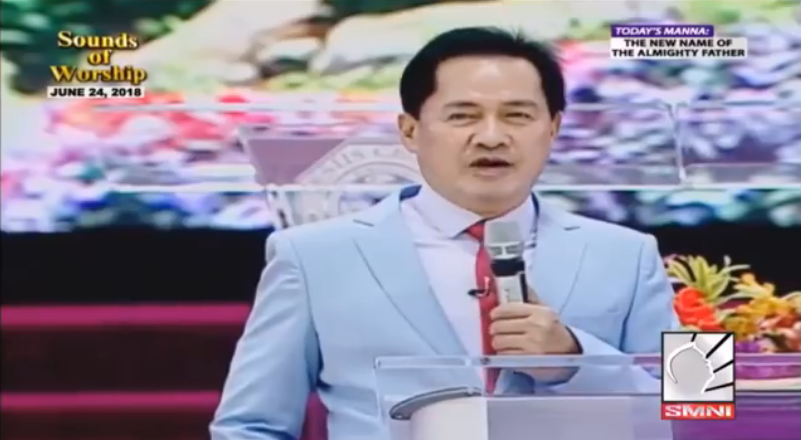 That day's when 'manna' was called is The New Name of The Almighty Father wherein he told his followers what his God's currently new name is.
He narrated that on June 17, an angel visited and informed him that the Father's new name is his name.
"June 17, the father frankly told us through the appointed sons… revelation that night… an angel visited me. For a long time, I have not been visited by angels. This night I was visited. And he said "your name now is my name," Quiboloy stated.
According to him, he earned the name because he has "humbled himself for 33 years" and he deserves to be given a name that is above every name.
"That's the new name that he has revealed to the world. And he said 'my son you humbled yourself for 33 years, that's why I will give you a name which is above every name.' He gave me his name and he took my name as his new name."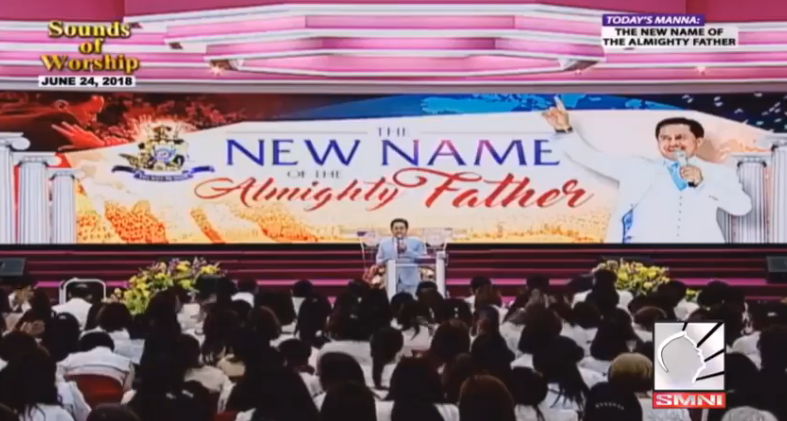 The crowd continuously cheered on as he revealed his encounter with angels. Moreover, he pointed at the image behind him and said that someone asked who it was as the man where is handsome.
"Somebody asked about the billboard outside and said "Who is that? Why is he that handsome?" He replied to the inquiry, "Of course he's handsome because he has been given a beautiful name. So my name became his name and his name became my name.
"I am my father's name. I won." 
In the past, Quiboloy has made claims that he is the "Appointed Son of God". His church members are called "Kingdom Citizens" and believes that salvation is closed to non-members.