Pinoy Ako Blog slams Sass Sasot
Sass Sasot under fire after false accusations against Pinoy Ako Blog
She may not be a celebrity, she is not definitely dancing in a casino, but you'd probably know her. Because everything she does is 'For the Motherland'.
Nasty Sassy
Pinoy Ako Blog is a well-known news blog from the hood and its main target is the trolls that continuously plague the internet. It is known for attacking the current administration and exposing trolls online.
In his (or maybe her) recent encounter, PAB takes on the second leading DDS of all time, Sass Sasot.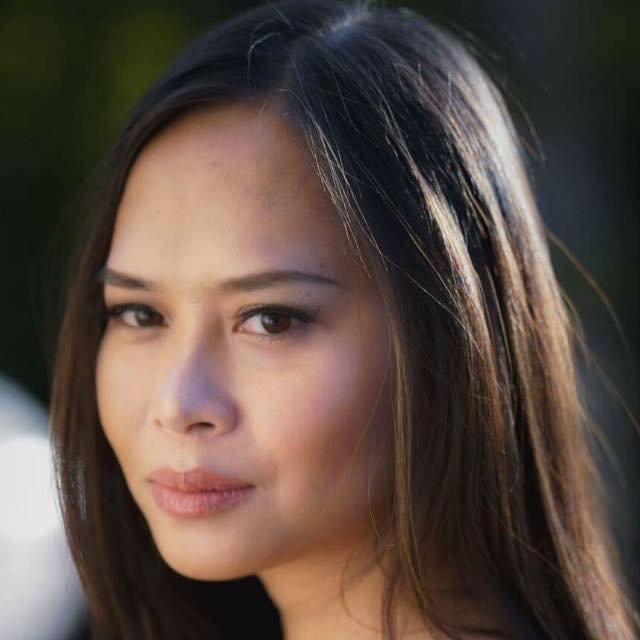 The blog wrote what seemed to be an open letter to the site starting off with, "Dear Ate Sass, Hindi ko na sana papatulan tong post mo, kasi alam ko naman na hindi totoo. Kaya lang nandamay ka na ng ibang tao. Kaya sasagutin ko na lang."
This is to respond to Sasot's claims as to who really owns PAB. The political analyst posted a controversial post 'revealing' Cocoy Dayao as the man behind PAB. Dayao, on the other hand, was a consultant for Web Security of the PCOO during Aquino's administration.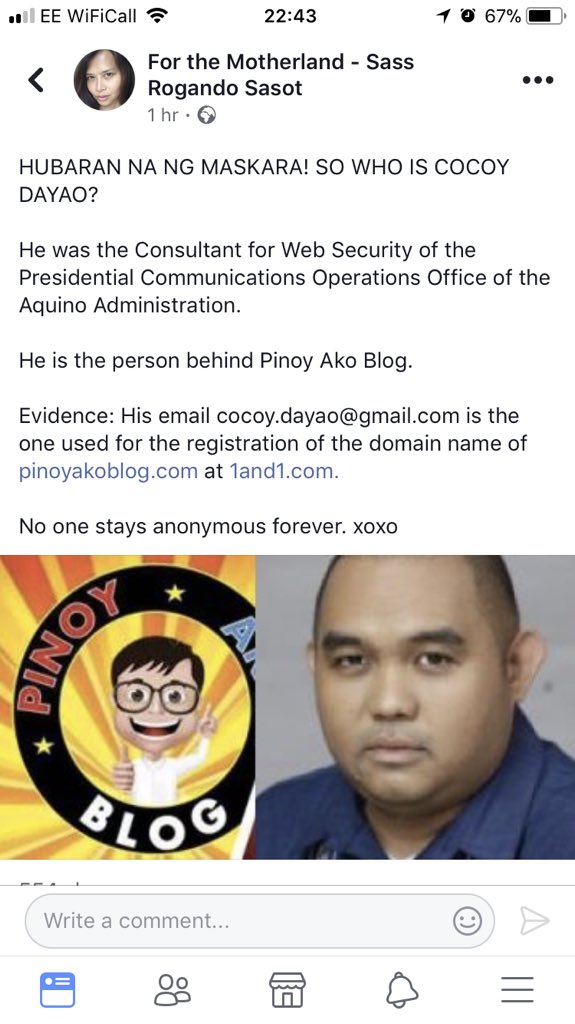 Dropping the bomb
What PAB later said on the post really shocked everyone.
"FYI , babae si PAB. Most of my long time followers alam yan kasi we use to do FB live nung 2000 palang kami. May question and answer pa kami noon," PAB said confirming that it's a "she" all along.
She also asked whether Sasot and her 'minions' were hurt by her slapping truth–that the former spread lies and fake news. PAB also cleans Dayao's slate saying, "Cocoy Dayao is a webmaster sa kanya ako kumuha ng domain ni PAB noong magdecide ako mag blog na lang, kasi weekly mina mass report niyo si PAB sa Facebook. Lagi niyo kaming pinapa suspend noon kahit 3000 lang kami. To protect the truth, nagblog ako, kasi isuspend niyo man ang page, blog will still be there para magsiwalat ng kapalpakan at kasinungalingan niyo."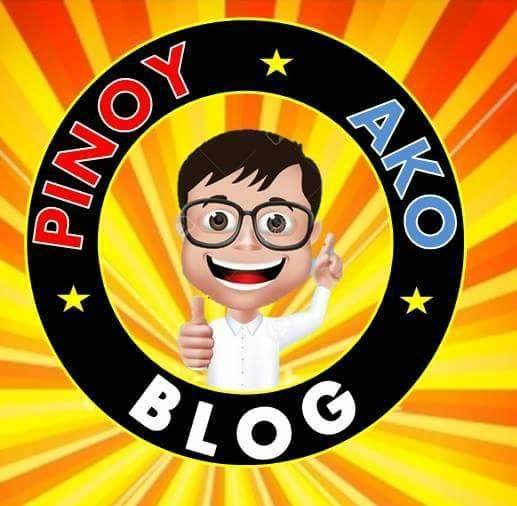 She also lambasted Sasot's proof as to how Dayao is the real owner of the blog. "Pag nakapangalan ang domain ibig bang sabihin siya ang blogger? Tanga mo lang di ba? Any IT expert alam yan," she said.
It was indeed an interesting clap back and it shows how a person with 475,000 following on social media is so scared with a blog that has only 75,000. Hmm? A thought to ponder. Why?
Read the full post here.
What do you think guys? Share us your thoughts!