A wedding photographer named Jarred Eid collected photos of his wife Faye as she was fighting against ovarian cancer.
Jarred said that he wanted to show how his wife changed during her journey.
Cancer is one of the most common illnesses that occur every now and then to millions of people around the globe.
Some of them were cured and survived, while there are a few who didn't make it as it was too late for them.
Often their families can be devastated and prefer not to see their loved one suffering, but there are also some who'd rather witness their change all throughout.
A 26-year-old woman named Faye Eid was diagnosed with ovarian cancer and underwent aggressive chemotherapy for six months. Her husband, who was a wedding photographer began to snap photos of her and took it seriously later on in the hopes of collecting portraits of her during her battle.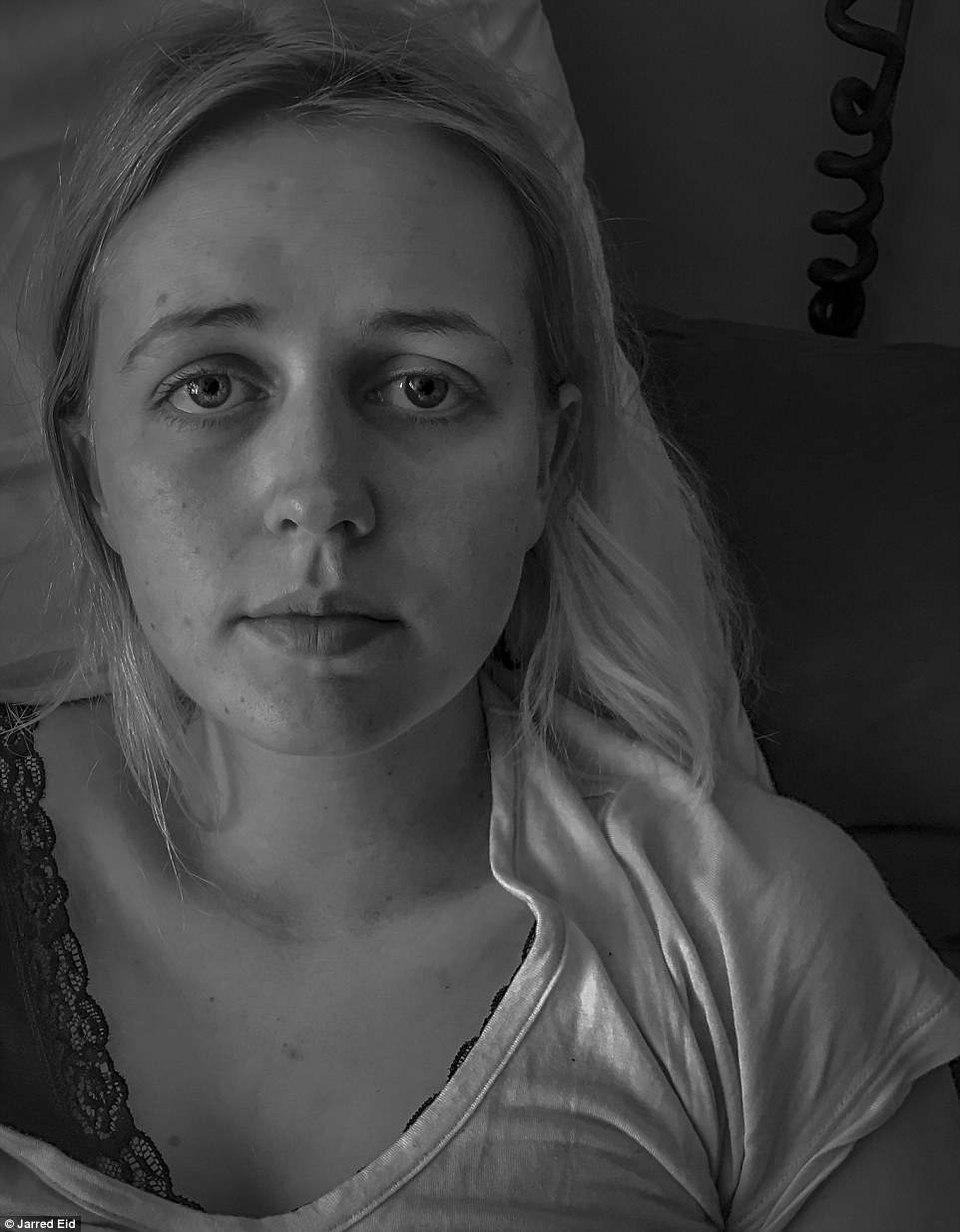 The photos showed Faye's state from being a bright woman to someone who's tired of the pain. Moreover, her husband named Jarred Eid took pictures of her during the days when she was sick, had to shave her hair, and even after a brain hemorrhage she suffered.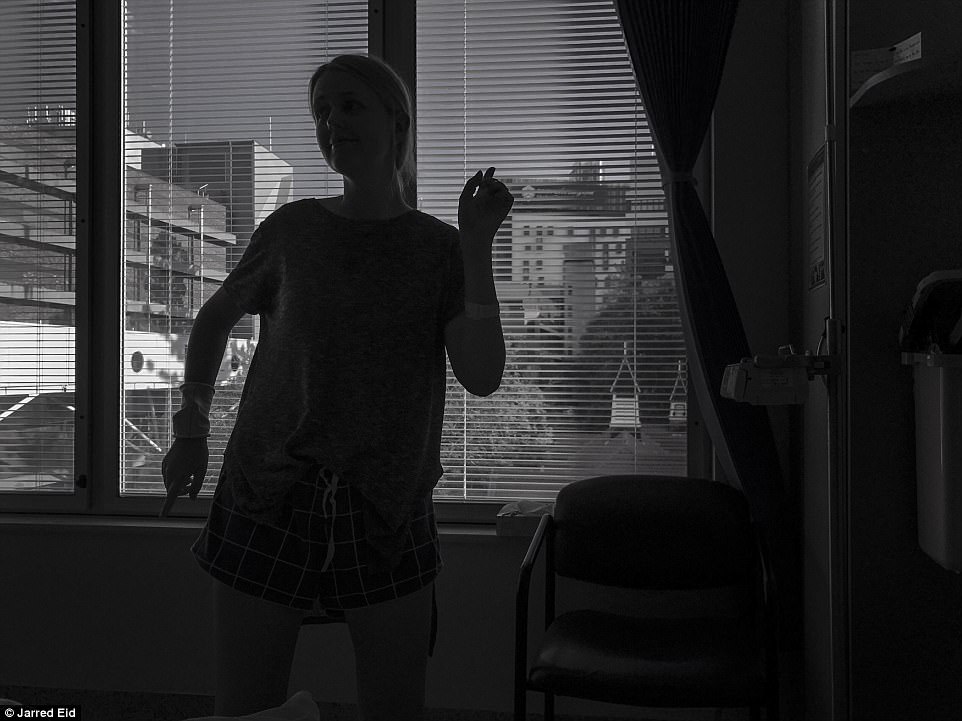 Why did they capture every moment, you say? The couple simply wanted to show everyone the struggle of fighting cancer to make patients feel like they didn't always have to be positive if they don't feel like it.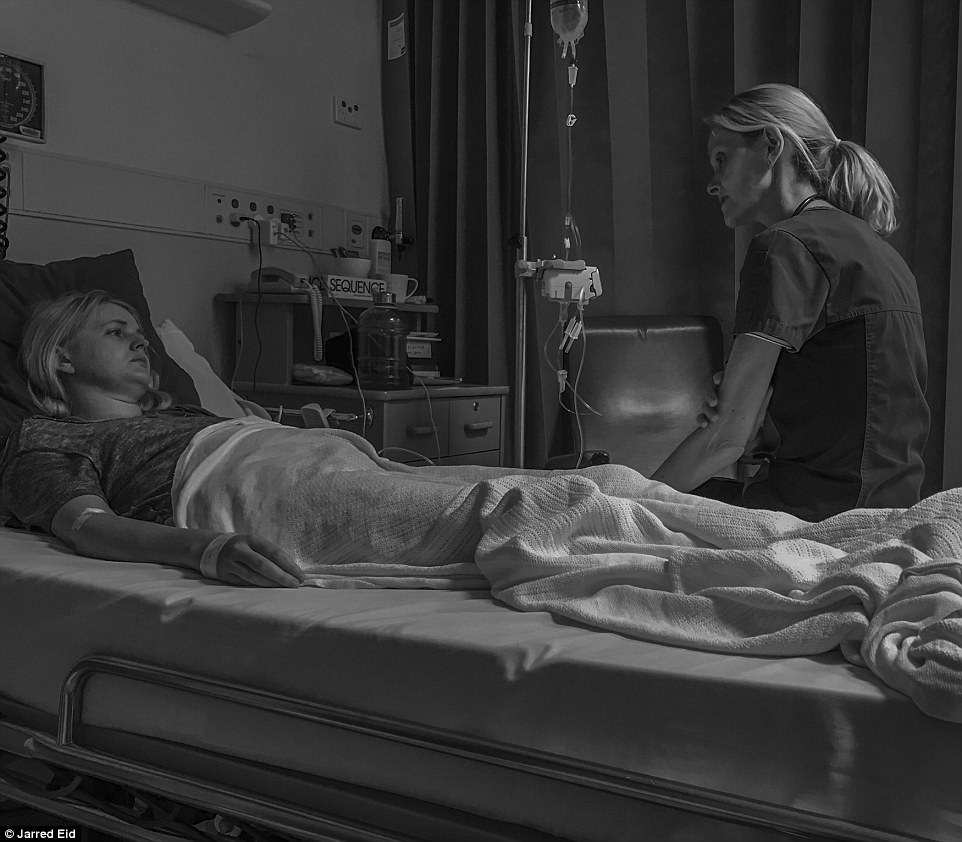 It started when their friends or relatives found out about her condition, almost every one of them said the same thing: "You'll be okay."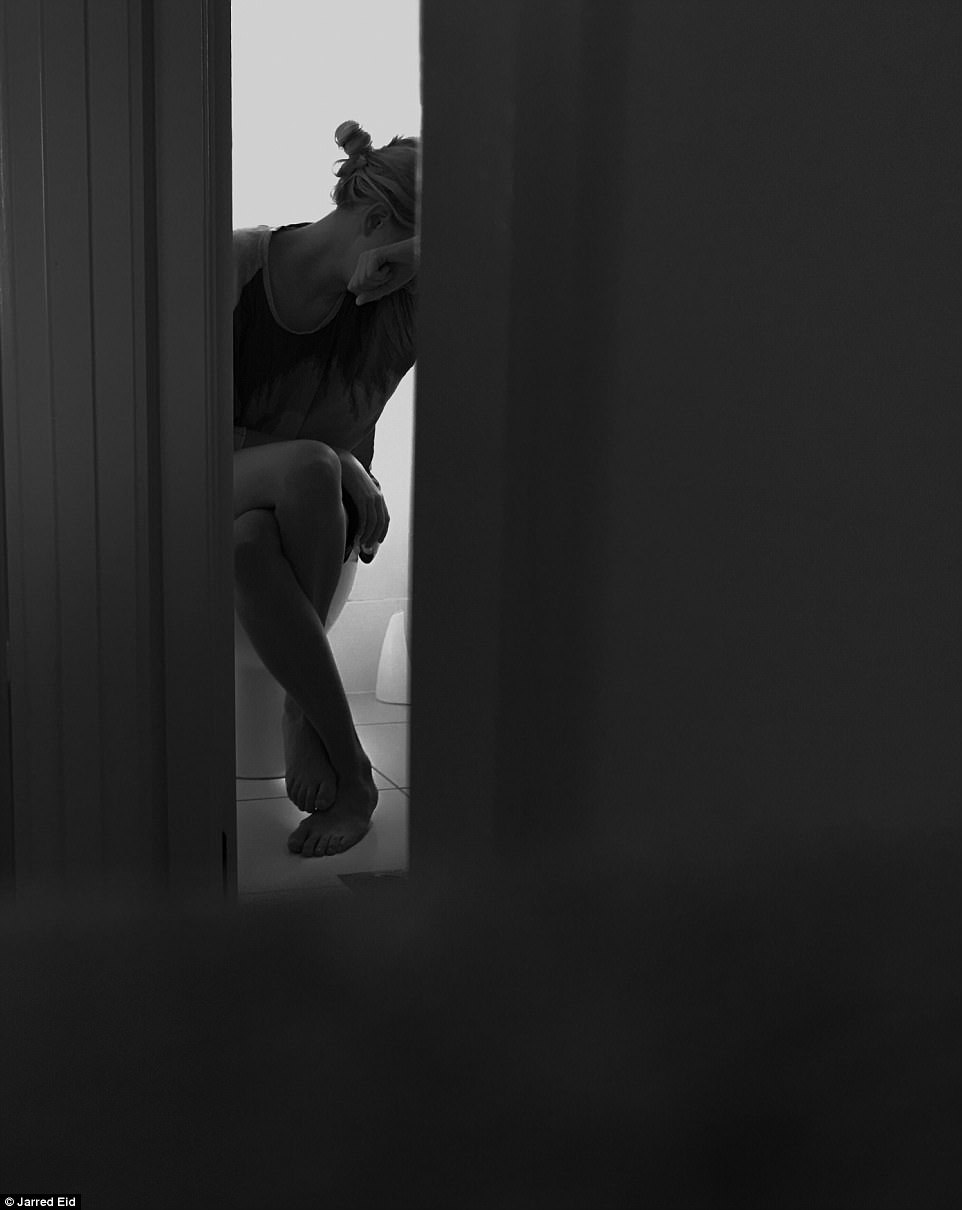 But after going through a whole six months of aggressive chemotherapy, Faye didn't feel fine.
And with the help of her Jarred who documented her journey, Faye showed the world that it's okay to not always be fine.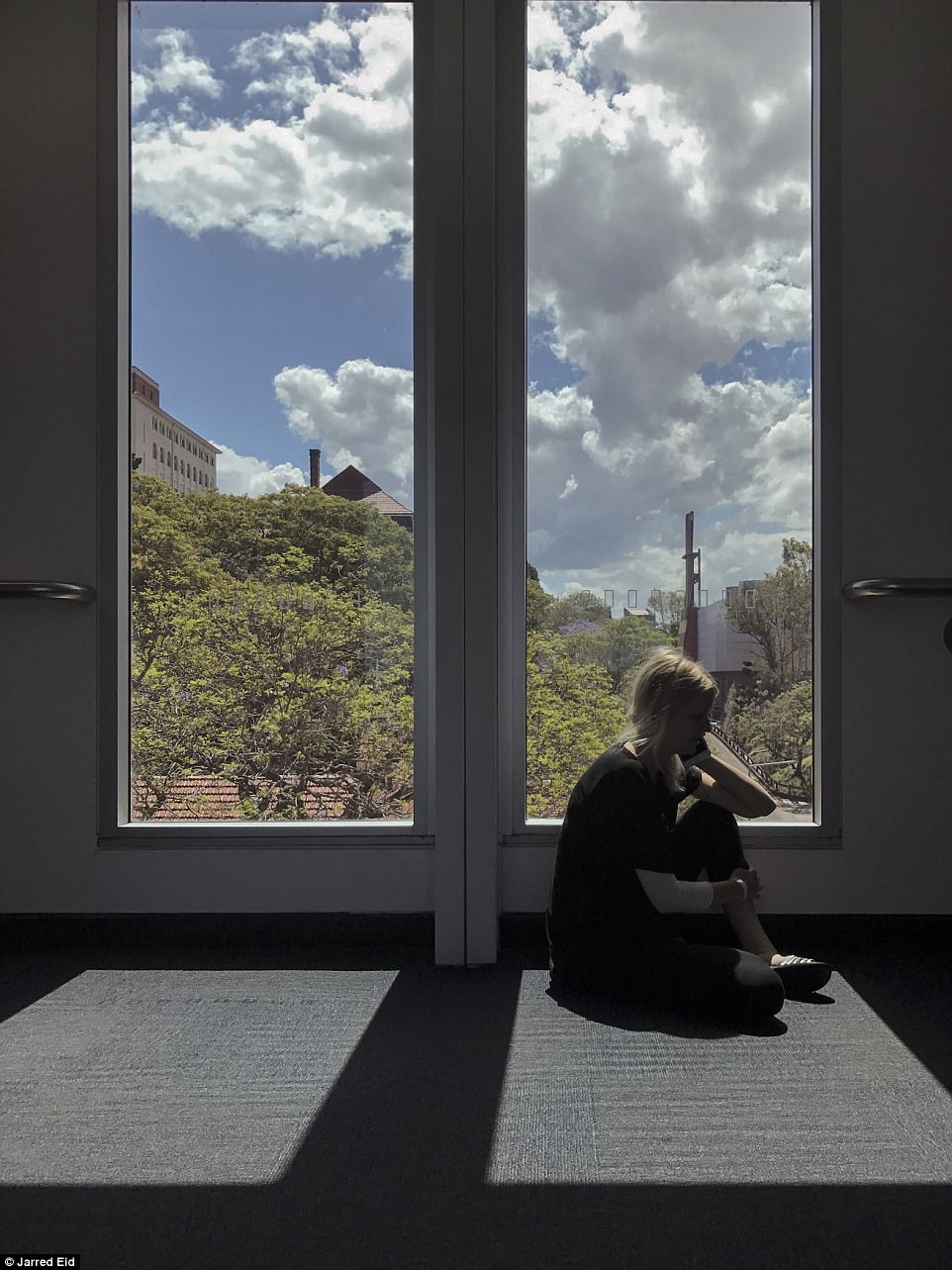 A year before she was diagnosed, she was severely sick with stomach pain that what doctors thought was an ovarian cyst was actually stage 1 ovarian cancer. Unfortunately, Faye found out about her illness by accident when she answered a phone call from a cancer coordinator who mistakenly assumed the doctor had already spoken to her.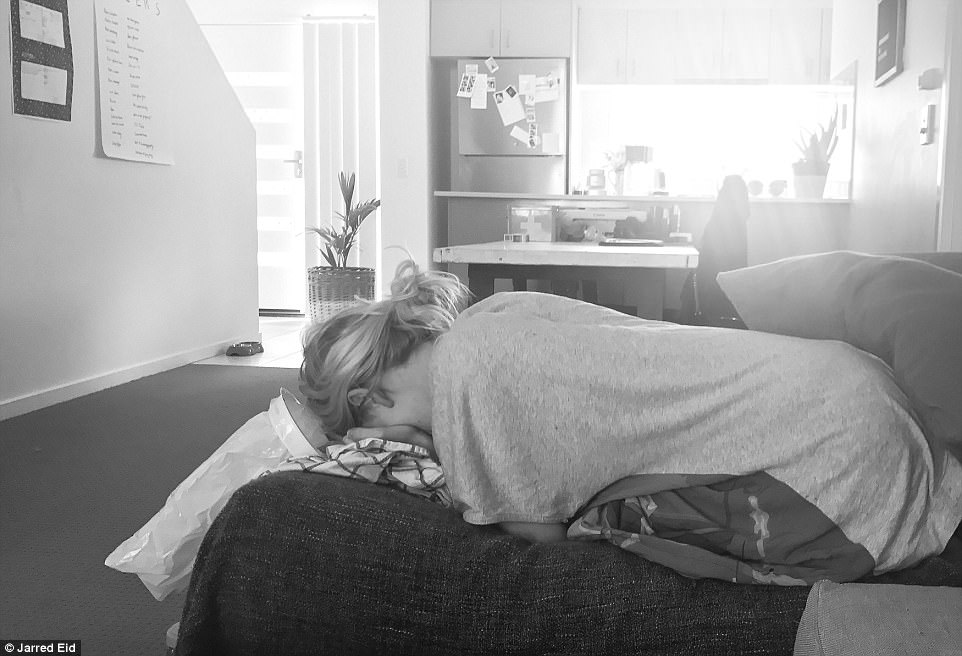 "I was just in such complete shock," she told Daily Mail Australia. "It was quite full on, and took a couple weeks for me to come to terms with everything."
However, the doctors told the couple that her cancer was highly curable, even though it was aggressive. Therefore, she would need to undergo intense chemotherapy to beat it.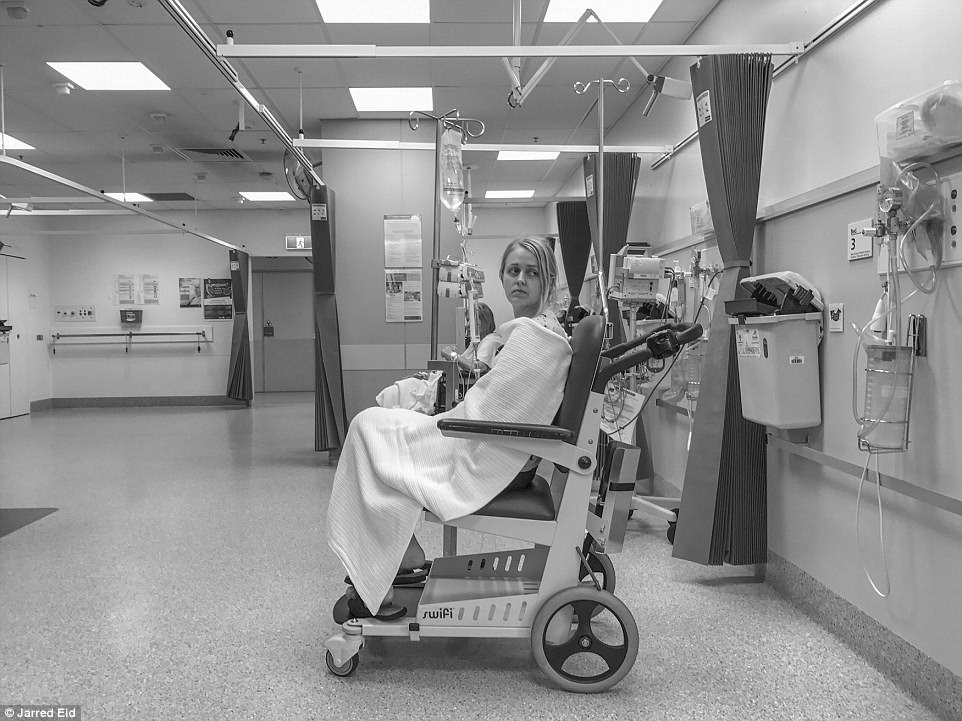 Jarred, on the other hand, simply began taking pictures of his wife with the hopes of creating a series of portraits and kept doing it until he has already captured the high and low in Faye's journey.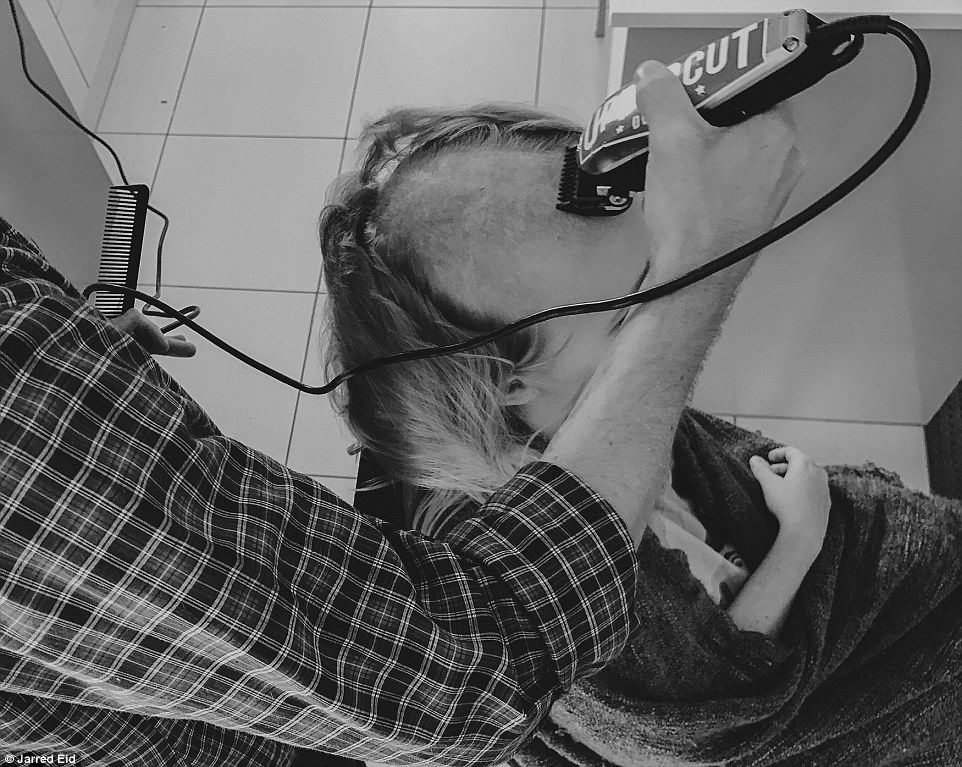 "Initially, it was unintentional," he said of the photo project. "When I got the chance, I just reacted with my iPhone camera, capturing little snippets and details of what was happening. I didn't set out to do a project from the start, it was just a natural reaction."
Meanwhile, Faye said that she didn't realize what he was doing as she was too sick to even notice. "It wasn't until after the chemotherapy that I realized he had been documenting it all the way through," she said. "But I kind of expected it."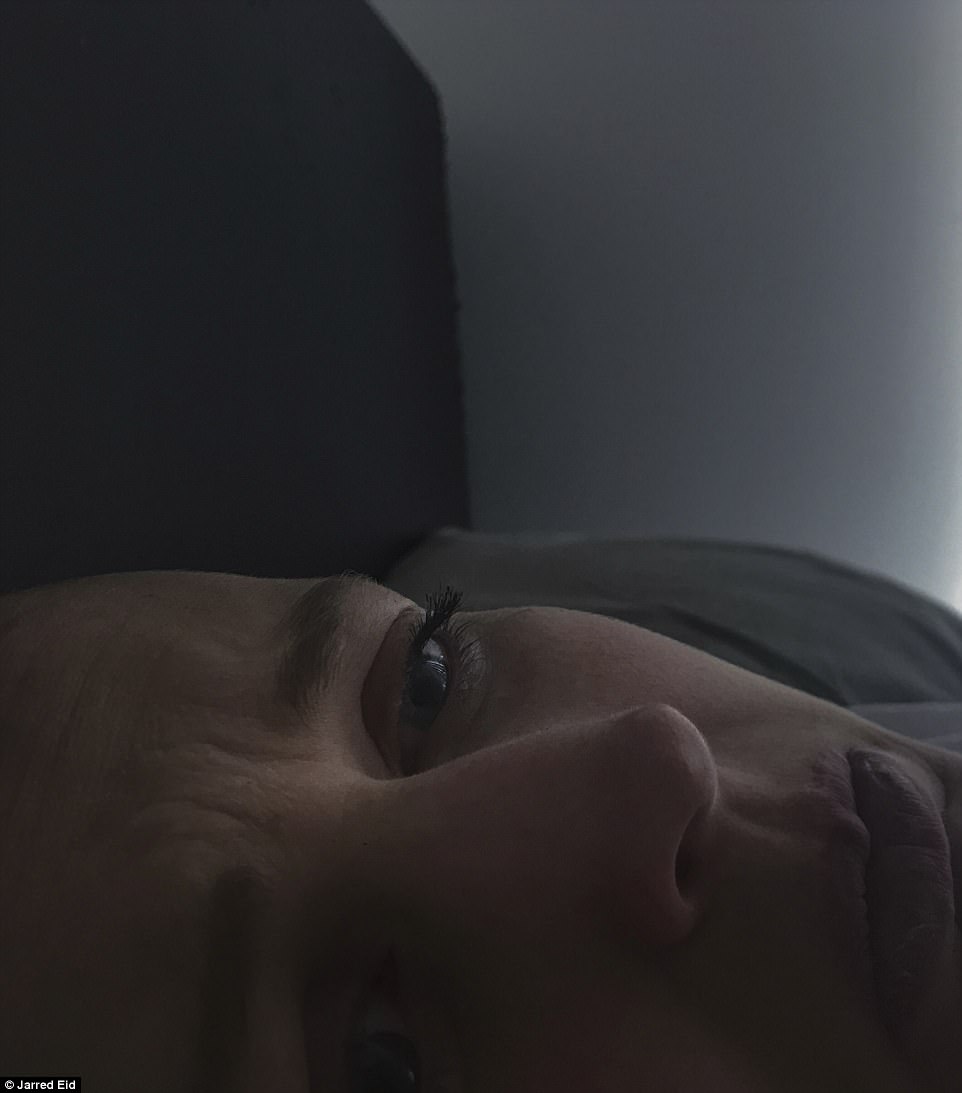 "Jarred loves telling stories and I think it was really important for him to tell a story that was so important in our lives. He hadn't intended to do it, but all of a sudden he had a collection of photos."
According to Jarred, his favorite was when Faye was looking out the window. "She's just sort of there, looking up, and it was a dark, rainy day," Jarred said. "It was her first day of chemotherapy, and we didn't know what we were in for but she seemed really hopeful. When I saw her in the window, looking up, it just felt right, it was what we were feeling together."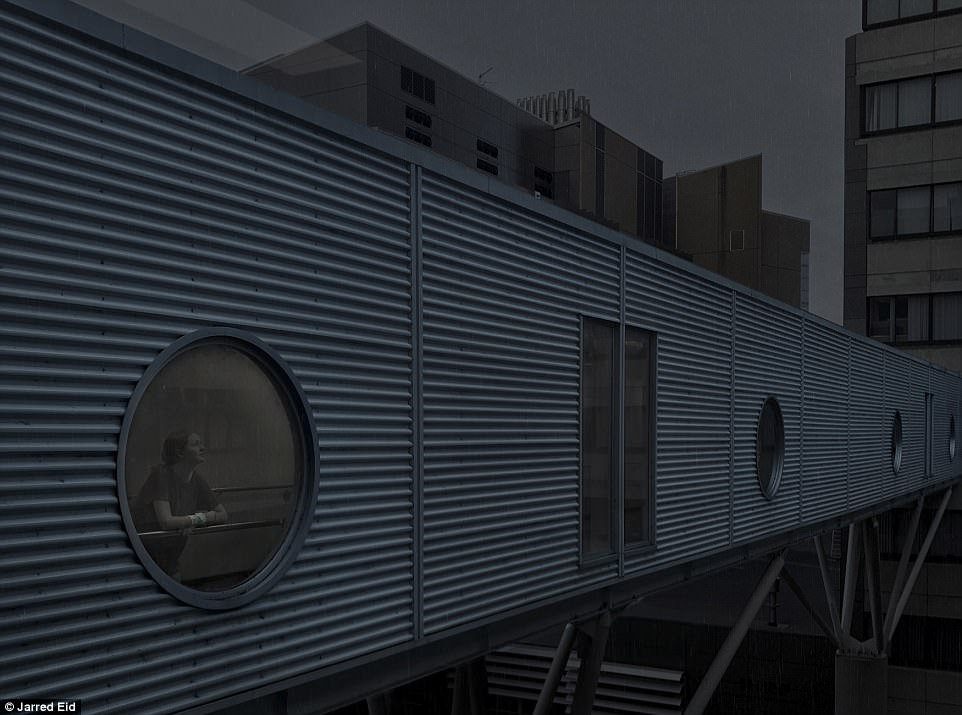 Jarred was able to capture every moment throughout his wife's battle with cancer. From her bubbly self, showing off her grooves and up to the woman who's visibly tired and hurting.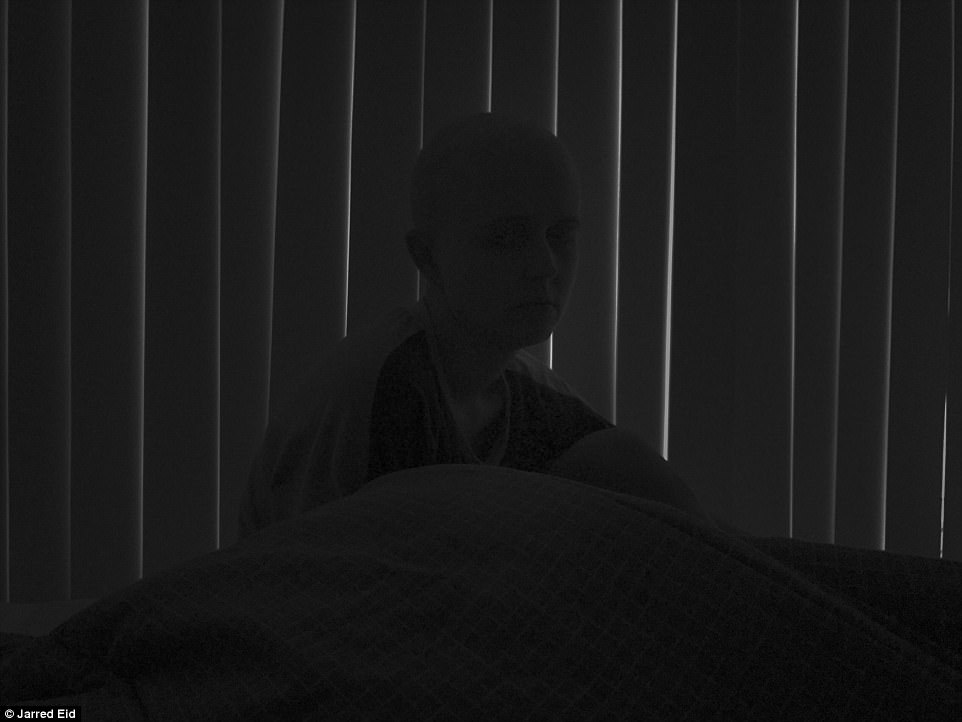 There were a lot of pictures of her showing her real emotions while she was in the hospital.
Due to the chemotherapy which is known to have side effects, Faye also did have her hair falling off and decided to shave it completely.
One of the most heartbreaking parts was when she was staring at her own reflection.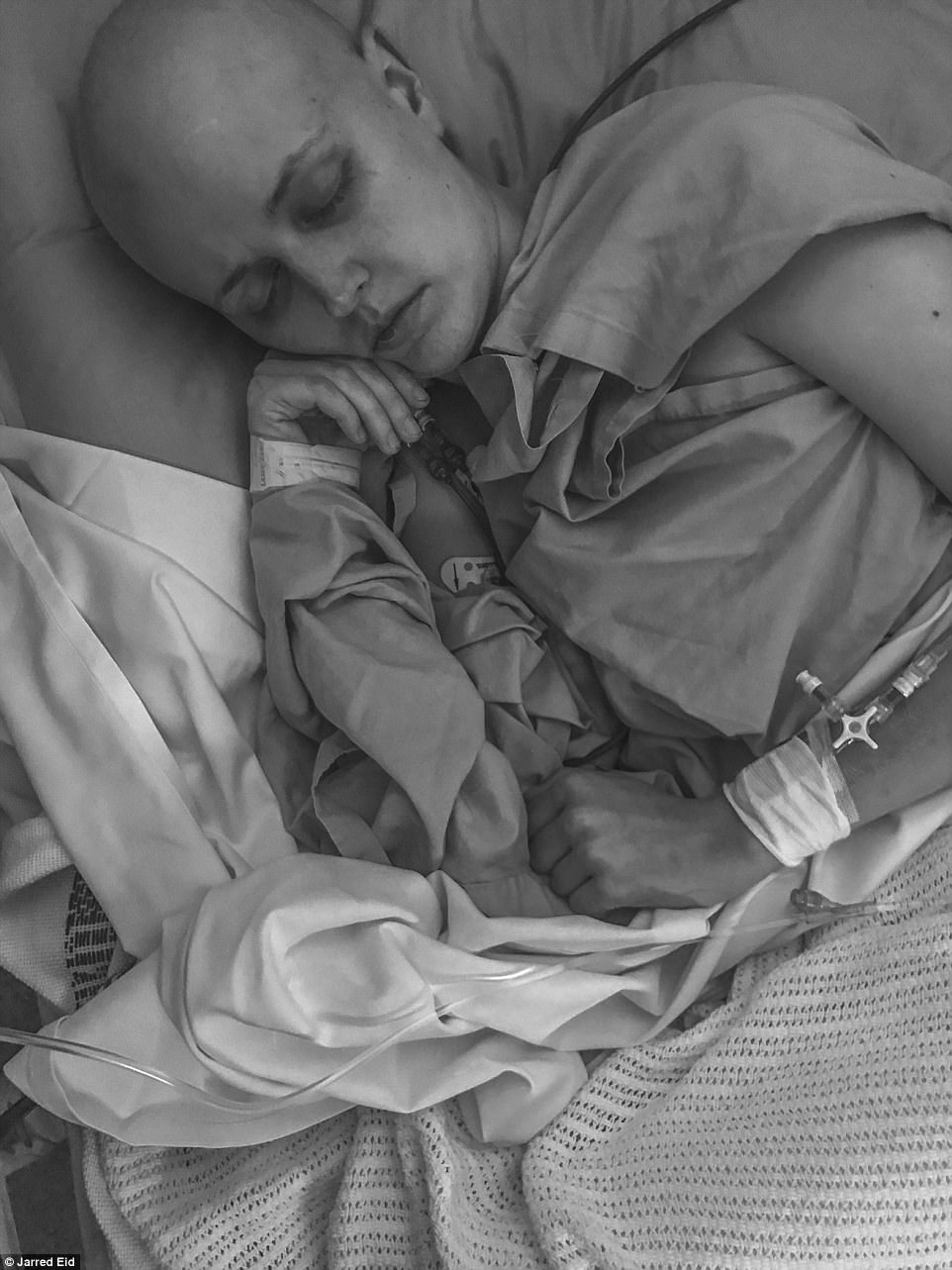 Meanwhile, the most striking picture among the collection is a close-up of Faye's face, the pain visible as the tears welled in her eyes. Even looking at her eyes tells everyone that she's in pain; she's tired, but she keeps fighting.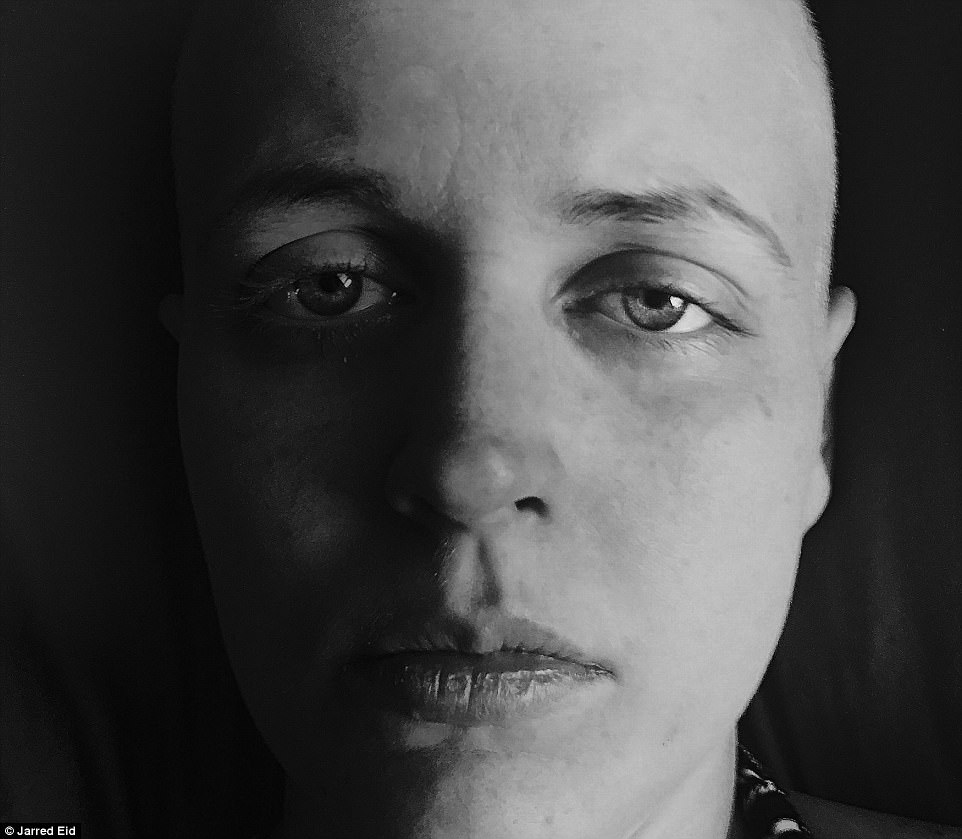 The portraits were all in black and white which perfectly complimented the shots that Jarred took as he was able to depict raw emotions.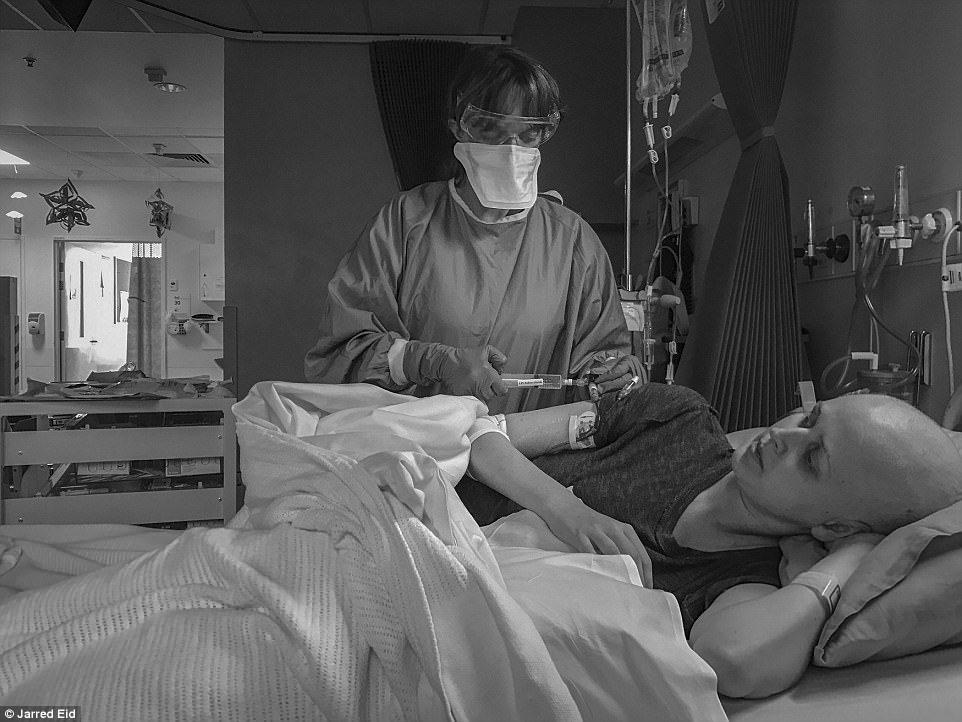 "Normally when I was taking a photo I would process it straightaway and do it as raw as I was when I captured it, and what I felt when I looked at the image," he said. "I wanted to draw the eye to the emotion of what was really going on."
A terrifying moment for Jarred was when his wife got worse just days after Christmas. Faye completely blacked out and complained about a severe headache. She went through 10 sick bags fast and failed to communicate for 48 long hours.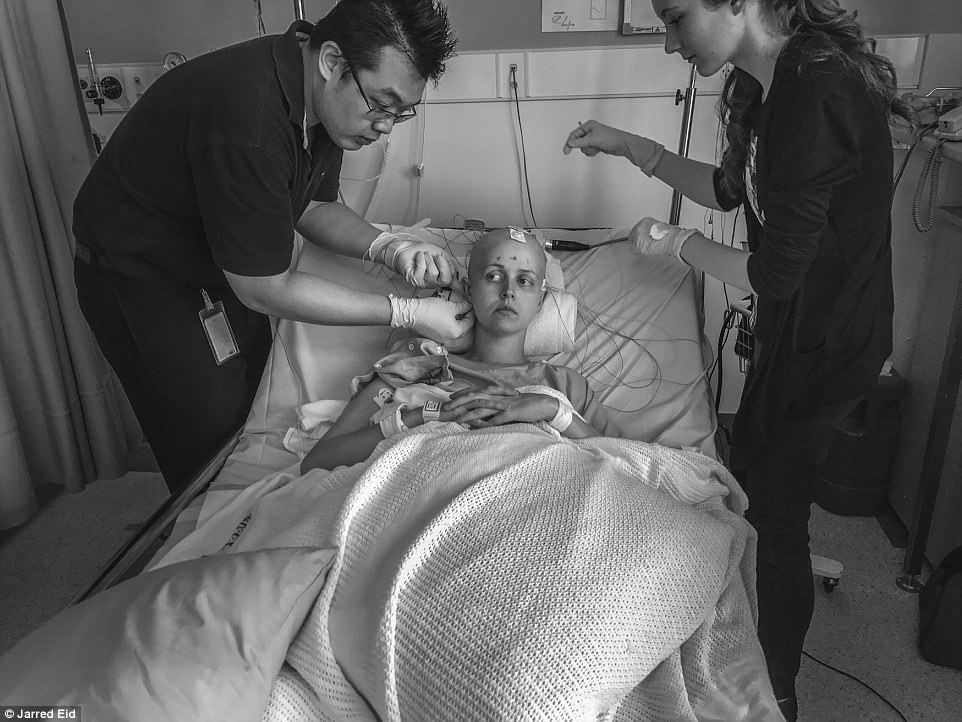 She had a brain hemorrhage which is why couldn't speak or even recognize a single face around her.
He continued taking photos even though it was hard for him to see what cancer was doing to her beloved wife. "Faye is a really independent and really intelligent person and she really blows me away with who she is as a person," he said. "To see her go from that to being so dependent on me and the nurses and dealing with the emotions of what she was going through, to see her in that state was really difficult because of the type of person she was. She seemed stuck and trapped."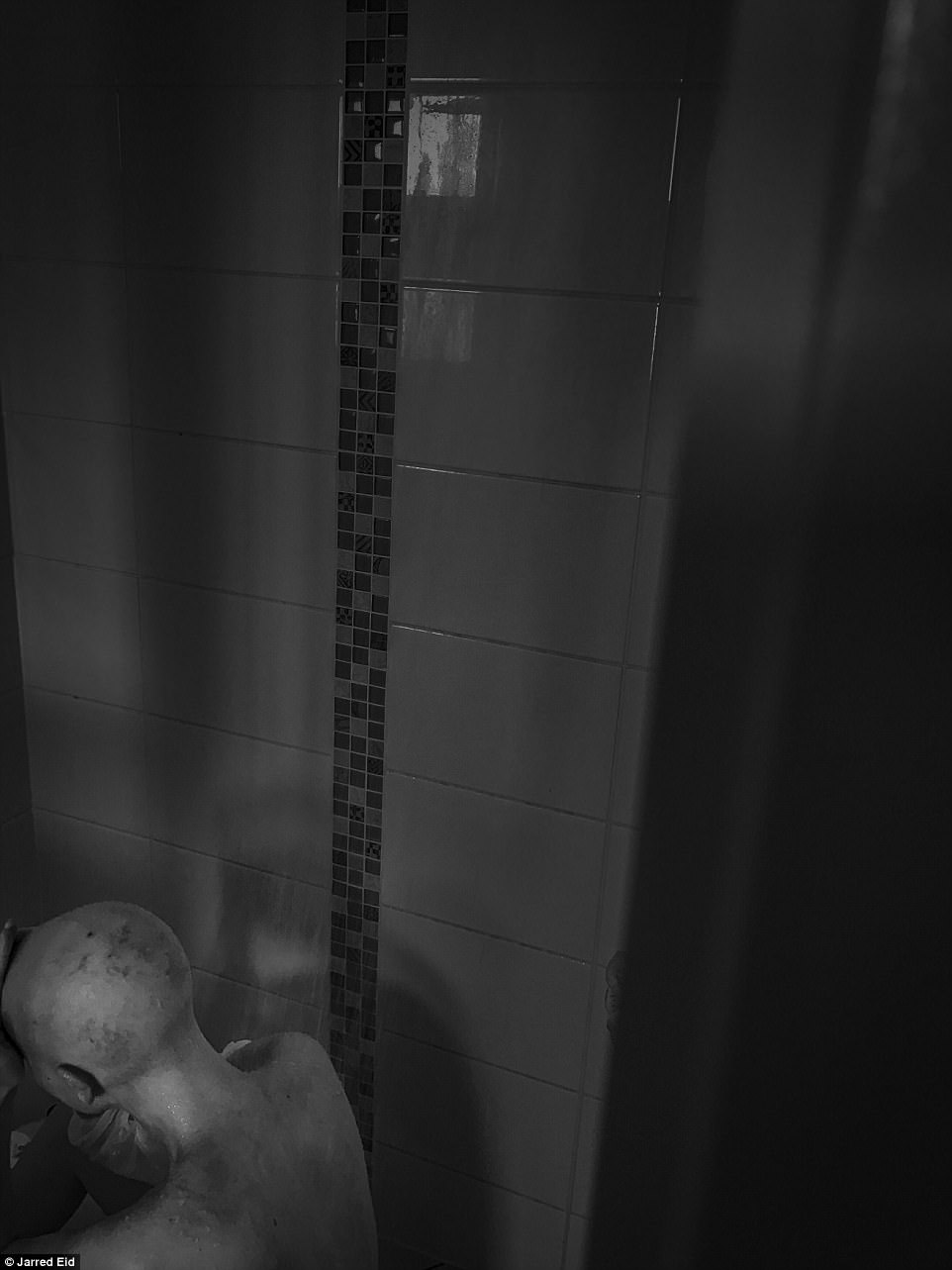 Fortunately, things went back to normal when he finally heard her wife's voice two days later. "She didn't know what had gone on," he said. "She was just herself, she was bubbly, she knew where she was. I was just in complete shock but relief. Seeing her laughing after not being able to communicate, that was the best moment."
On the other hand, Faye said that the hardest part about her treatment journey wasn't the hemorrhage or the pain – but rather, how almost everyone else began to act around her.
"I knew I would have to cope in myself what was happening to me, but I didn't know I would have to cope with everyone else's reactions to me," she shared. "I think people really aren't too comfortable with suffering or what to say or what to do. That was the hardest part for me, when people give you the token 'you'll be fine'."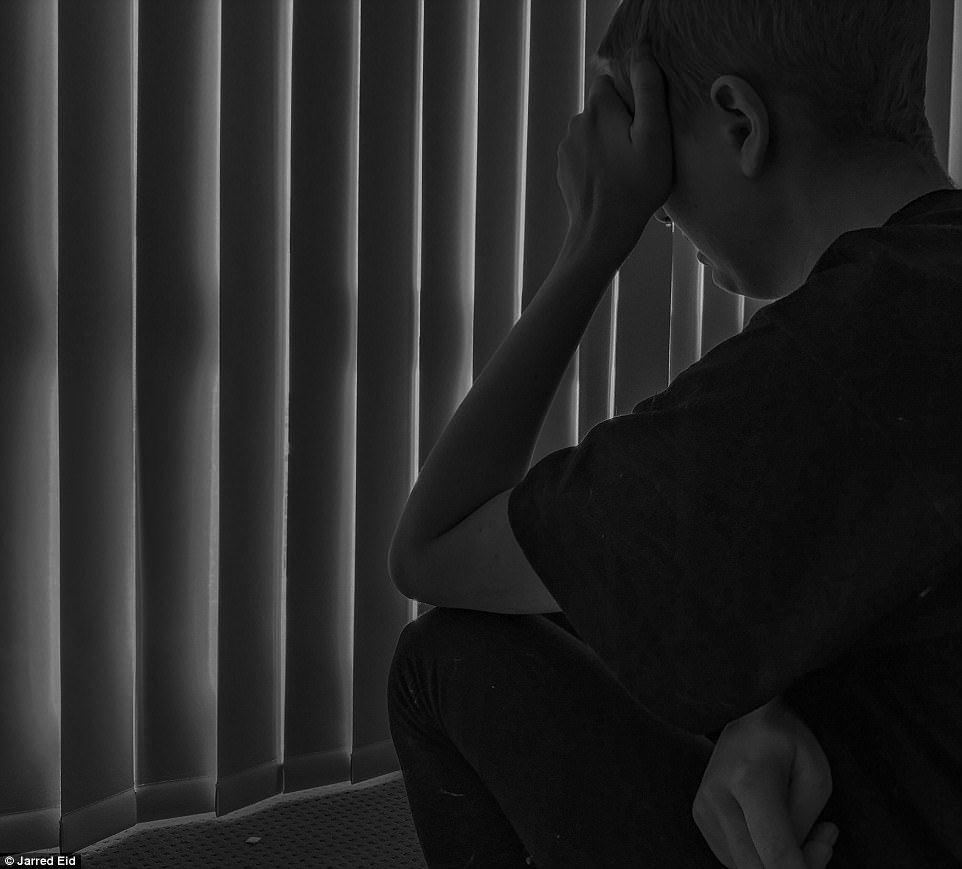 "When I said chemo wasn't that great, people would say 'you'll be okay, you need to be positive'", Faye added. "It made me passionate about people seeing the suffering and the mess. We were okay with it and we wanted people to be okay with us, to show that the messiness is okay and it's not something to stay away or back away from."
"You don't realise that every element of your life is going be upheaved by cancer. It is a thief, it has stolen so much, but in retrospect, it was generous. Now, even in the midst of the mess, stands a beautiful blank canvas on which we can shape the kind of lives we discovered we want. So in many ways, it has made us all the richer."
The couple was indeed successful in showing what cancer really does, especially to those who don't know what it feels like to suffer from such illness. Also, they simply meant that there are a lot of things to say rather than you'll-be-fine cliché.
At the end of the day, what patients prefer to hear is not assurance – but rather the fact that there are a lot of people who care for them and wishes for their fast recovery.
What are your thoughts about Jarred and Faye's story? Share your thoughts with us!